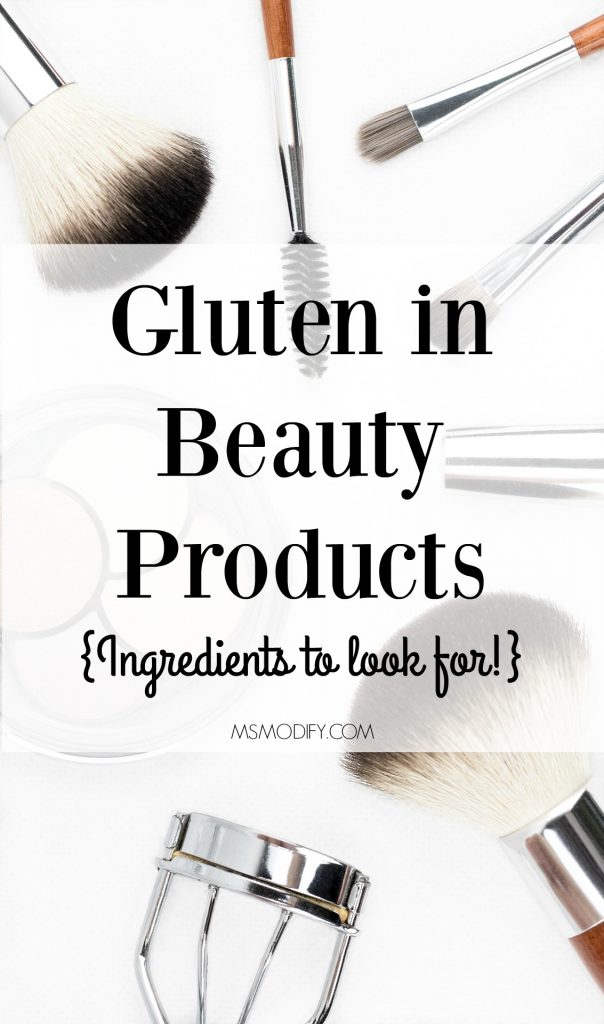 As if we don't have enough to worry about having celiac disease and trying to figure out which foods are safe for us to eat… now we have to worry about our beauty products too?!  Yeah, this was my reaction when I found out that gluten is in many beauty products. Oh, and to top it off… rarely does it say "gluten".
I've put together a list of ingredients often found in cosmetics, skincare and hair care products that contain gluten.
Avena Sativa (oats)
Beta Glucan (often from wheat)
Colloidal Oatmeal
Dextrin Palmitate (starch, possibly gluten based)
Hordeum Vulgare (barley)
Hydrolyzed Vegetable Protein (may contain wheat)
Hydrolyzed Wheat Protein
Laurdimonium Hydroxypropyl (hydrolyzed wheat protein)
Malt Extract (usually barley)
Secale Cereale (rye)
Stearyl Dimonium Hydroxypropyl (hydrolyzed wheat protein)
Triticum Vulgare (wheat)
Vegetable Protein (may contain wheat, barley, rye, and/or oats)
Vitamin E (often derived from wheat)
Wheat-Germ Oil
Yikes! That's a lot of ingredients! I will be posting some of my favorite cosmetics and hair care products in the future.
Make sure you check out some of my favorite skincare products!
Questions:
What products are you using and loving!
What products have you been disappointed with?