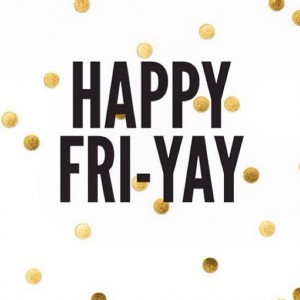 We made it to Friday! Yay! I'm excited for this weekend, we fun things planned for my mom's birthday! I hope you had a great week! Here are my favorite things from the week:
1. My cousin/best friend got engaged!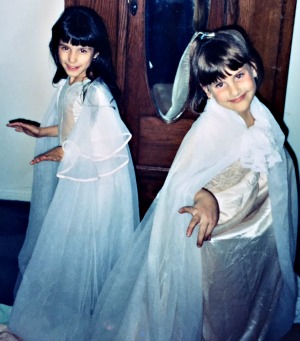 This is Cathy and I as little girls playing dress up brides! I know I've talked about her before (she is going to me my maid of honor) but she is the sister I've never had and we are 5 months apart to the day! She is currently on vacation in Greece with her boyfriend (or I should say "Fiancé") and this week I got a call from her that they got engaged! Definitely the best news of my week! I can't express how happy I am for her and that our childhood dream is coming true… we are both engaged at the same time! Let the duel planning begin! 🙂
2. My Current Favorite Nail Polish Color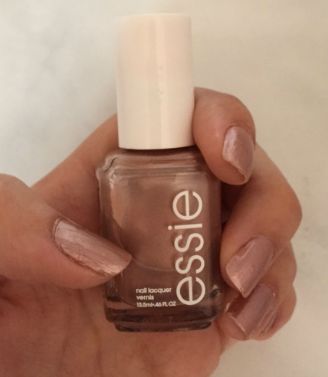 I'm loving Essie's "buy me a cameo" right now. This isn't my typical go-to color. I pretty much always wear two types of colors, either a whitish-pink (like "fiji", "ballet slippers" or "mod about you") OR dark colors ("lincoln park after dark"). I saw this new color and thought it was pretty and bought it. I absolutely love how it looks on, better than the bottle. I feel like this is a great neutral and good for any skin tone.
3. Bruschetta Salad
This has been my favorite way to make a salad lately! It's the perfect summer salad. It's just: mini heirloom tomatoes, cucumbers, red onions, fresh basil, salt/pepper, dried oregano, garlic powder, olive oil and balsamic vinegar. I think I had this 3 or 4 times this week already!
4. Gin-Gins Crystallized Ginger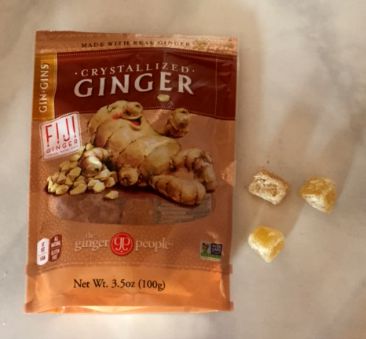 I found these Gin-Gins Crystallized Ginger at my local Mother's Market and I thought I'd give them a try. I'm not a candy eater, but sometimes I feel like I need a little something sweet so these are the perfect thing! Ginger is very healthy for you and boy are these a palate cleanser! These are all natural, fat-free, gluten free and vegan. I'm a ginger fan, so I love these!
These are just a few of my favorite things from my week!
Question:
What's something that made you smile this week?!