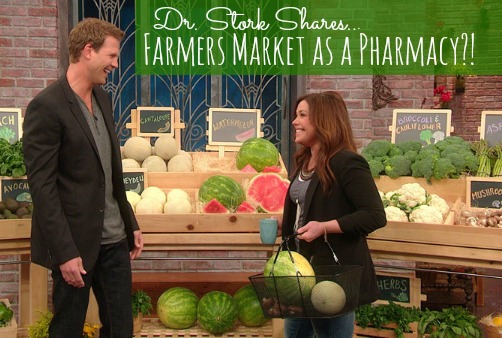 I happened to catch Rachael Ray the other day while I was eating lunch. I'm so glad I did! Dr. Stork, from the show "The Doctors" was on and did a segment about how certain produce can help treat common aliments. I found the information so interesting and helpful, I knew I had to share it with you!
Why not try natural remedies first?!
Asparagus & Mushrooms: Both are high in vitamin B2 which can help prevent migraines.
Melons (watermelon, cantaloupe, honeydew):  Melons are lower in acid levels than other fruit, which can help prevent heartburn.
Spinach & Avocados: Spinach is high in lutein and avocado is high in mono-unsaturated fat which can help improve cholesterol.
Pomegranates: High in ellagic acid which can help prevent some DNA damage that occurs from sunburns.
Basil: Has anti-inflammatory properties which can make a mosquito bite feel better. Basil can also be a mosquito repellent by rubbing it directly on your skin!
Next time I buy produce, I for sure am picking all of these up!