Yesterday in my social skills groups, we kicked off the week with a Christmas celebration! Each Monday since the first week of December, the kiddos in my first group have walked into the door asking "is it the Christmas party yet?". Yesterday I was finally able to say "today's the day friends!". I run different groups for different age groups throughout the week, so I will be celebrating today, tomorrow and Thursday morning as well. Yay for holiday fun!
I found all these different foam Christmas shapes in the dollar section at target and then some sequins, pom poms and jeweled ribbon at Michael's.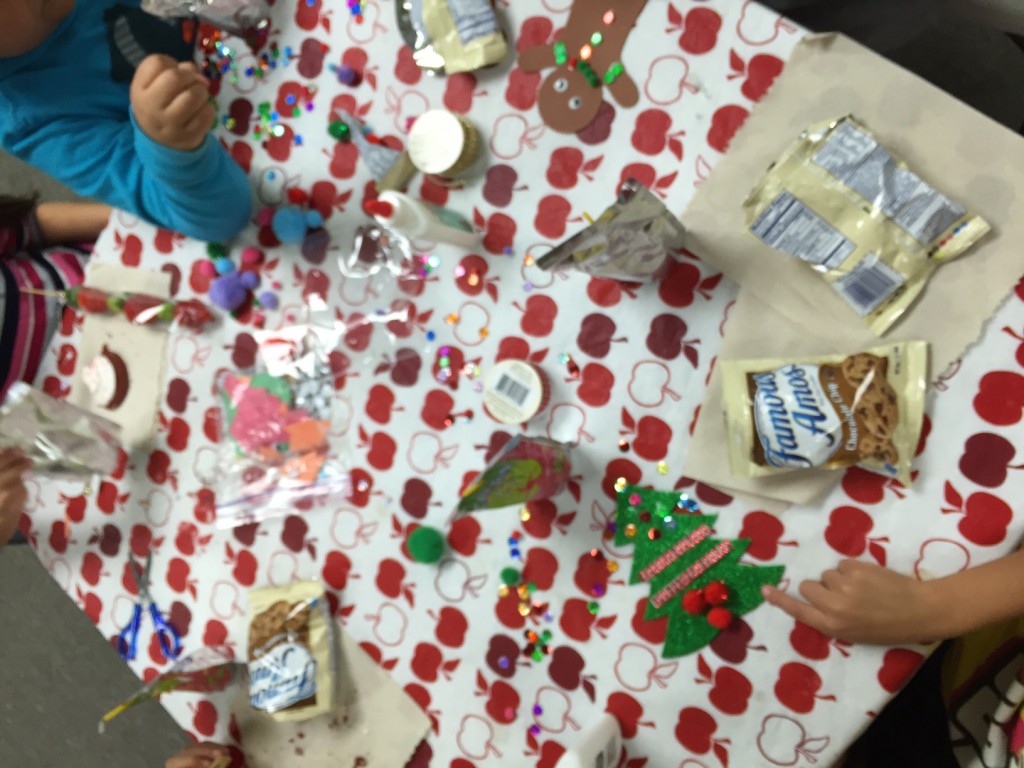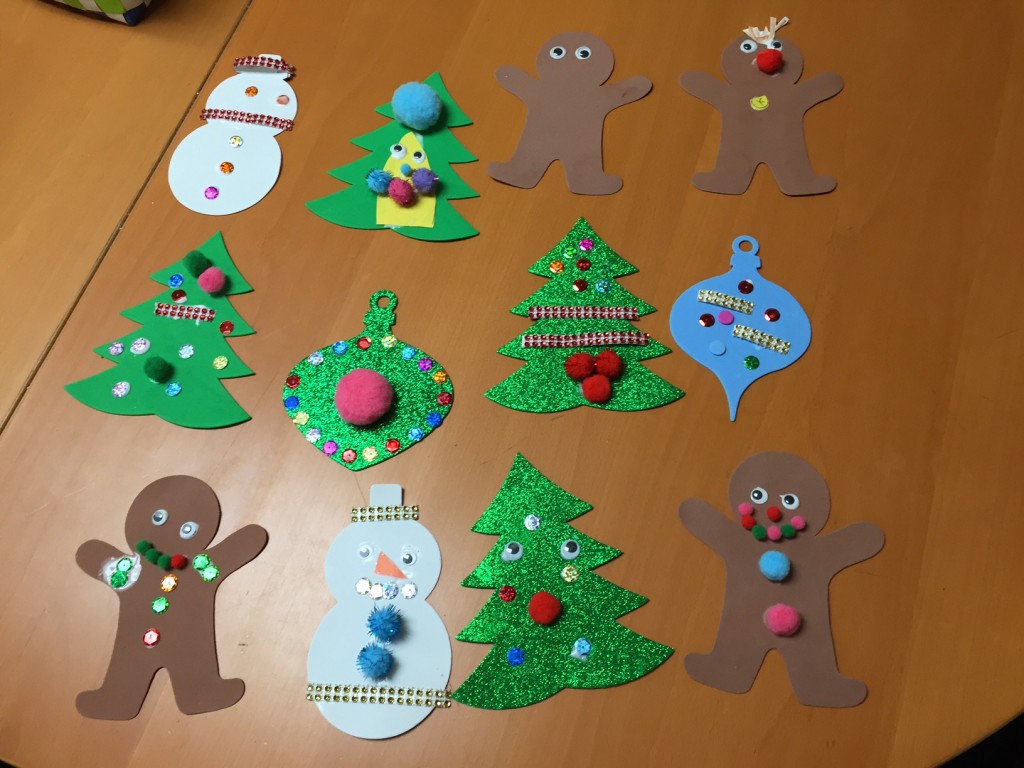 The finished products! I love seeing how creative they are! Please note the "rudolph gingerbread man" in the top right. 🙂
I found this watercolor book for $1 at Michael's! I love this type of book where you just need to add water and they can paint! I have them use q-tips so they can toss them out when they're done.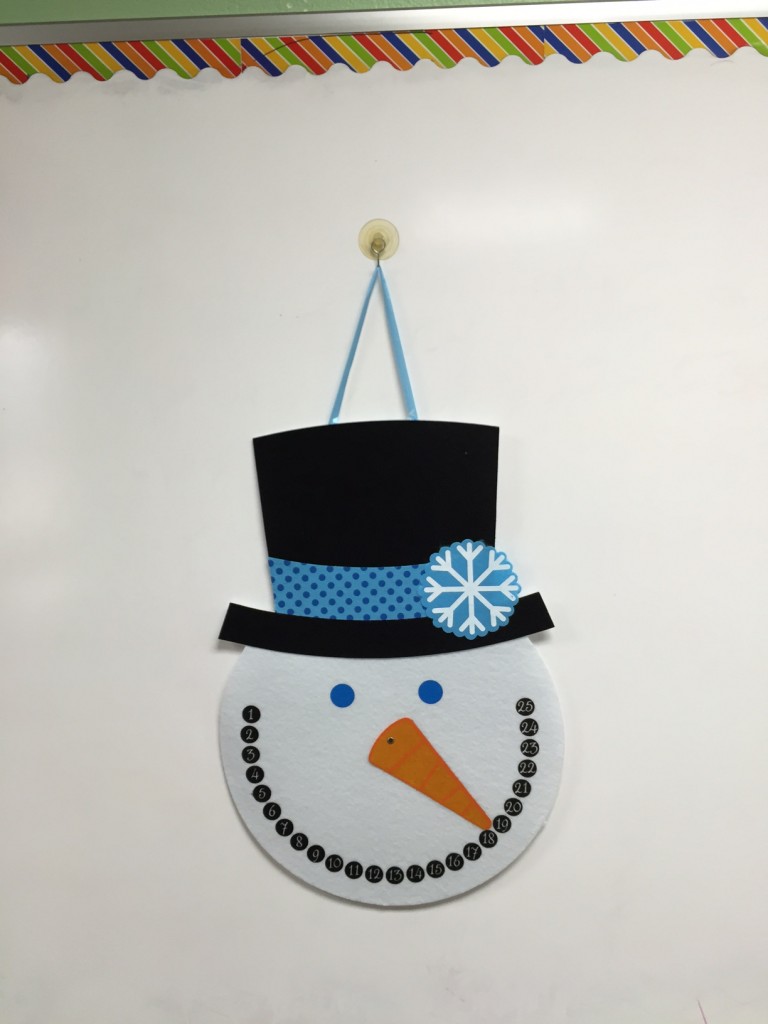 I found this snowman advent calendar in the Target dollar section. I glued down the nose, cut out noses with orange construction paper and they played "pin the nose on frosty".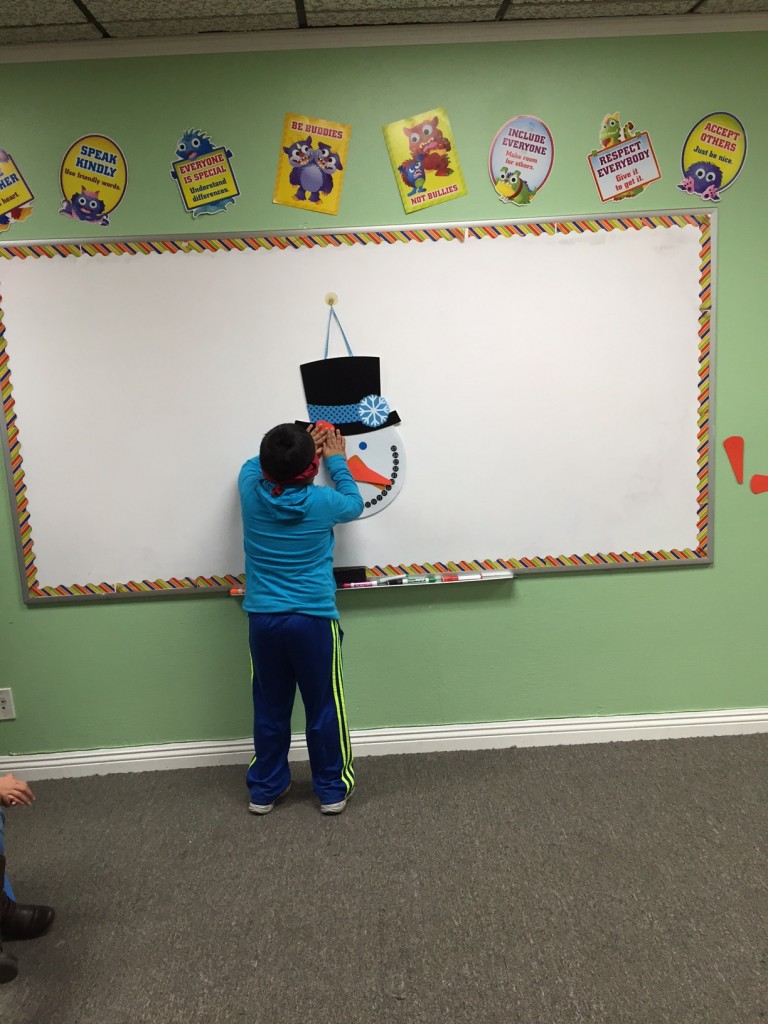 They had a blast with this!
I gave them all little stockings with treats inside.
Our celebrate was a big success! I'm looking forward to repeating the fun all week!
To see our Halloween celebration click here!