These cassava tortillas are naturally gluten free, grain free, nut free and take less than 10 minutes to make! Once you make these, you'll never get store-bought tortillas again!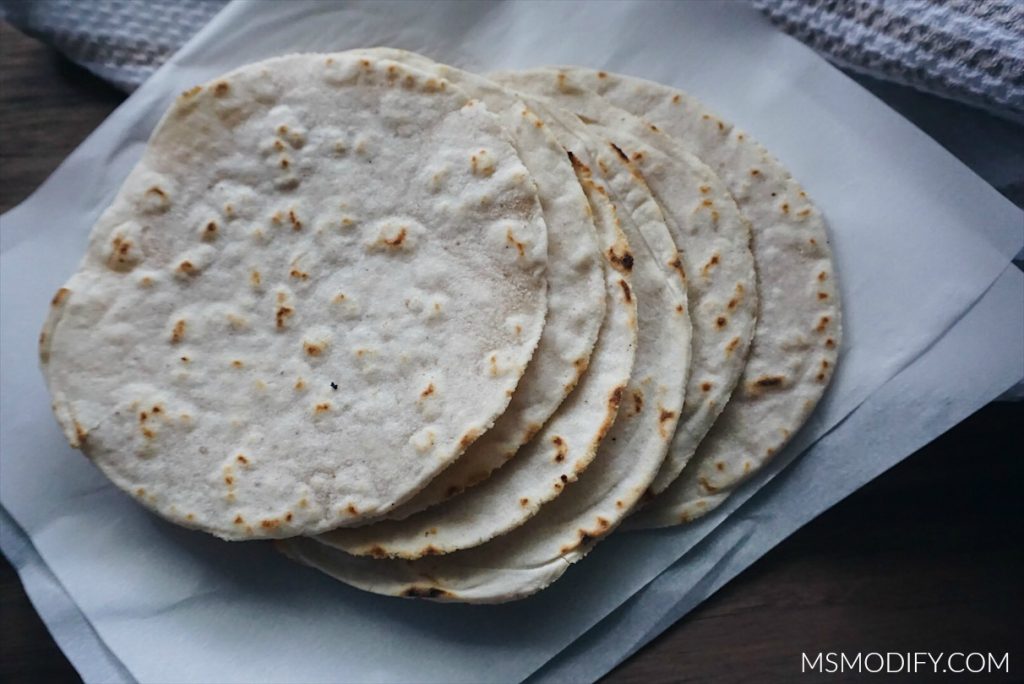 Recently I've been trying to reduce the amount of grains I eat, so that includes corn tortillas. Since tacos are a staple in our house I knew I had to find an alternative!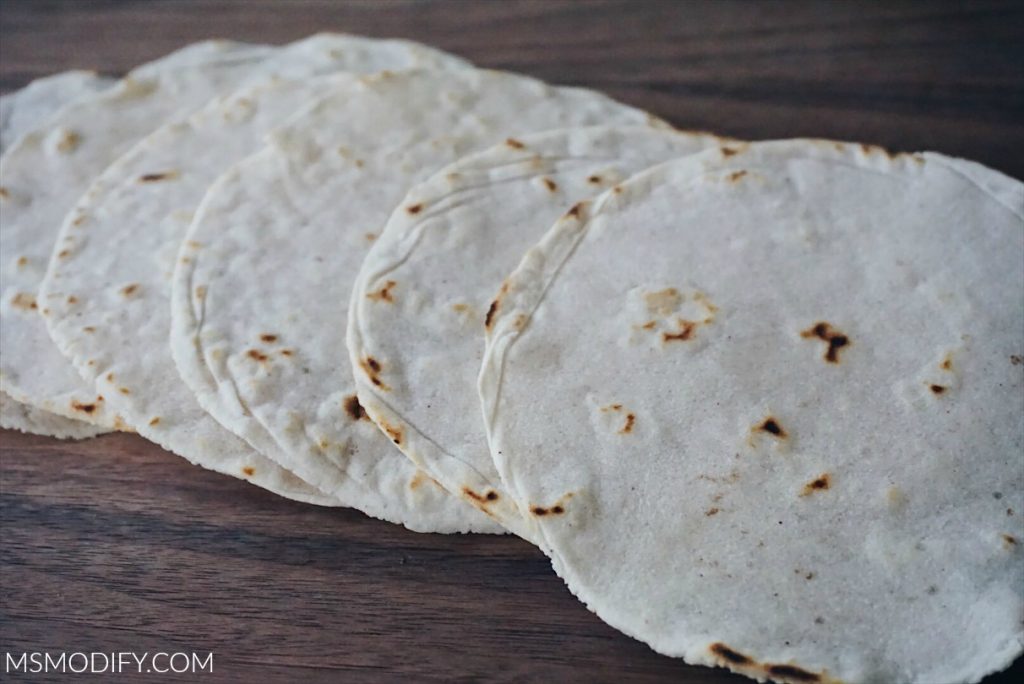 I read somewhere about cassava tortillas and was determined to make them. I know what you're thinking… "What the heck is cassava??"… yes I know, because that's exactly what I thought.
Cassava is a yucca root, so that means it's naturally gluten free, grain-free and nut free… perfect for those with food allergies! I use Otto's Naturals Cassava Flour and couldn't believe how easy it is to make these tortillas.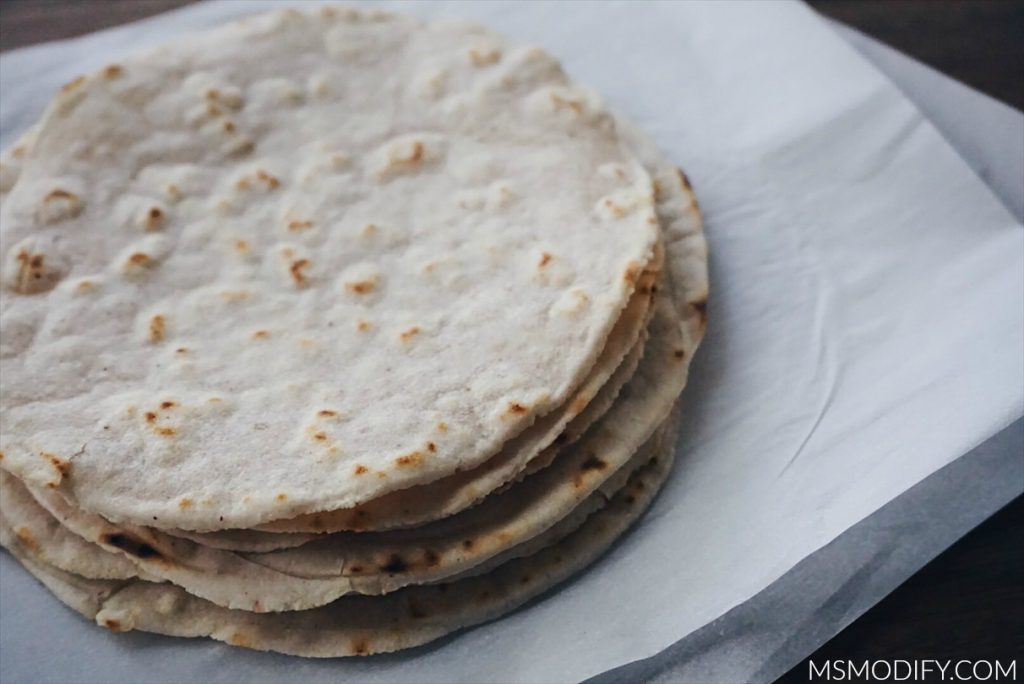 It literally takes less than 10 minutes to make these and they're SOOO good! I will never buy store-bought tortillas again after making these!
On the back of the bag, Otto's Naturals provides you with a recipe for them! After trying the recipe, I found adding a little more water works best. Here is how I make them!
Ingredients:
(Makes 6 Tortillas)
¾ cup Cassava flour (I use Otto's Naturals)

¼ tsp sea salt

2 Tbsp olive oil

½ cup warm water
Instructions:
Whisk together the flour and salt.
Add in olive oil and water.
Knead until dough is formed and smooth.
Divide dough into 6 pieces and roll into balls.
Place each ball between two pieces of parchment paper and flatten. I use this tortilla press.
Heat a skillet over medium heat (do not add oil- I learned the hard way!)
Once heated, place tortilla on skillet.
Wait until you start seeing air bubbles form (a couple mins), then flip and do the same on the other side. Each side should be slightly browned.

Enjoy!