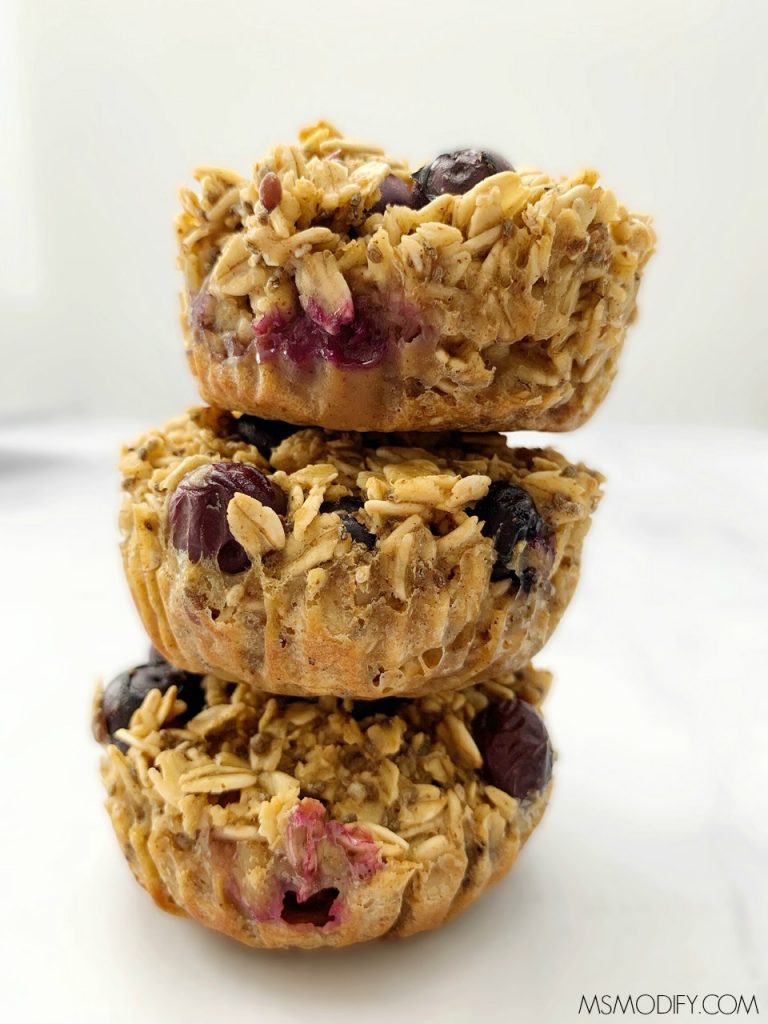 Do you meal prep? If you do, then these baked blueberry gluten free oatmeal cups are calling your name! If you're not one to meal prep… then you need to give these a try because having these little guys ready to go is a total game changer for busy mornings!
In full disclosure, I personally don't eat oats- not even certified gluten free oats. It's not that I'm worried about cross-contamination, my body just doesn't tolerate them well. I'm okay to have a bite or two of a gluten free oatmeal cookie, but can't eat a bowl of oatmeal (which I actually really miss!). With that being said, I did take a bite of these to make sure they tasted good! 🙂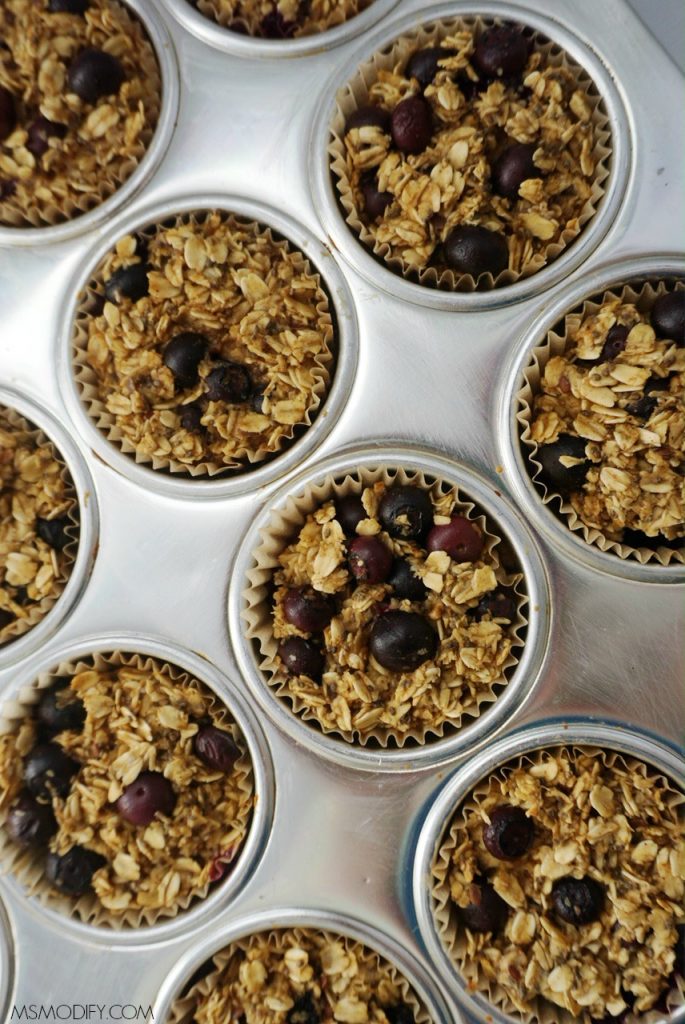 Erik on the other hand eats oatmeal multiple times a week for breakfast. Even though he doesn't need to eat gluten free, he does at home so we only buy gluten free oats. 
I make Erik's breakfast and lunch every morning (he knows he's really lucky!) while he gets ready for work since I work from home and don't need to rush to get myself ready. Lately he's been leaving earlier, so rather than being frantic in the morning to get everything ready before he leaves, I've been stepping up my meal prep game! Since he loves oatmeal I decided to bake oatmeal cups that he can eat on his way and he's been loving them!! 
I leave a few in the fridge for the week and then freeze the rest. The night before he wants one, he'll put it in the fridge and then either microwave it or have it cold the next morning (he actually prefers them cold).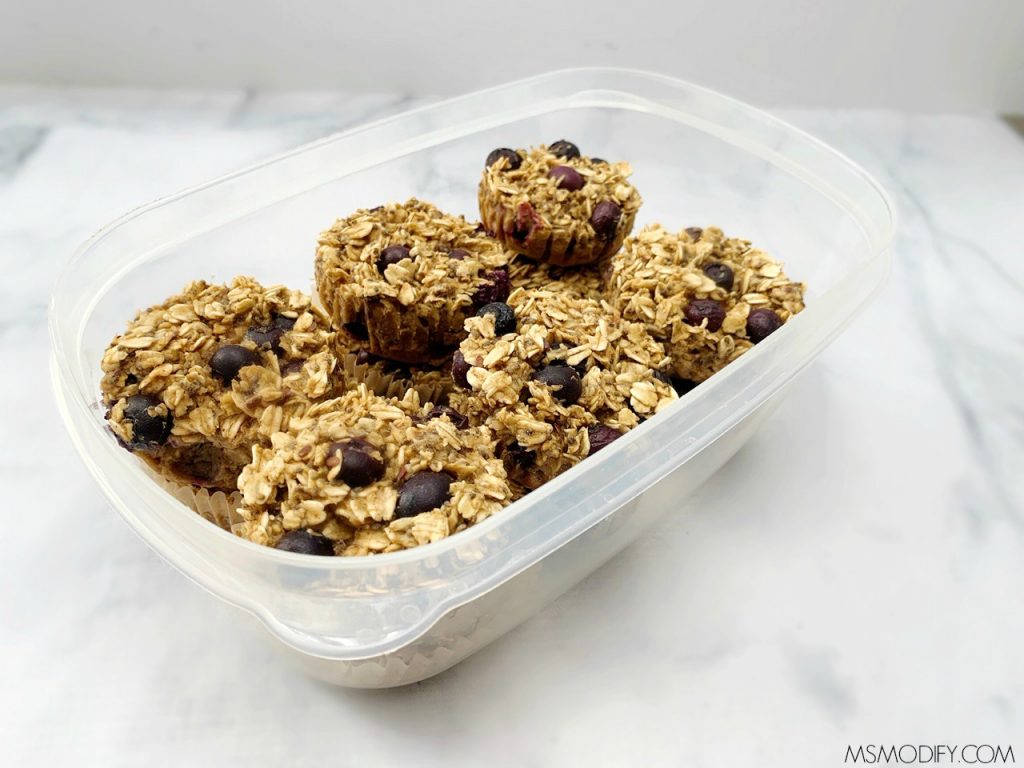 These baked blueberry gluten free oatmeal cups are a total game changer for busy mornings! Make them, store them in the freezer and then pull them out as you go!
Ingredients
3

cups

gluten free rolled oats

1

tsp

baking powder

1

tsp

cinnamon

1

cup

almond milk

2

large eggs

¼

cup

honey

2

Tbsp

chia seeds

2

Tbsp

almond butter

1

tsp

vanilla

1 ½

cups

fresh blueberries
Instructions
Preheat oven to 350 degrees. Put muffin liners into muffin pan and set aside.

In a large bowl, add oats, baking powder, cinnamon and chia seeds. Stir to combine.

In a smaller bowl, add milk, eggs, honey, almond butter and vanilla. Whisk until everything is combined.

Add liquid mixture to the bowl of oats and stir everything together. Fold in blueberries.

Fill each muffin liner to the top with the oat mixture (they're not going to rise like muffins). Include the liquid in each liner as this will help the oats cook.

Bake for about 20 minutes or until tops of oats are golden brown.

Oatmeal cups should be stored in the refrigerator and also freeze well.

Enjoy!