Happy Wednesday, friends! I hope your December is off to a great start! If you follow me on Instagram or Facebook, then you know I was in Arizona over the past few days. I haven't done a post sharing my life lately, so I thought today should be the day!
Erik and I took a road trip with my parents to Phoenix/Scottsdale to visit family. We loaded the car, drove about 5-6 hours from Orange County to Phoenix, we spent quality time with my cousins, ate lots of fantastic gluten free food, shopped, laughed and came home! We packed a lot into 4 days and I'm happy to share our trip with you!
Sit back, enjoy a cup of coffee and scroll through all my pics!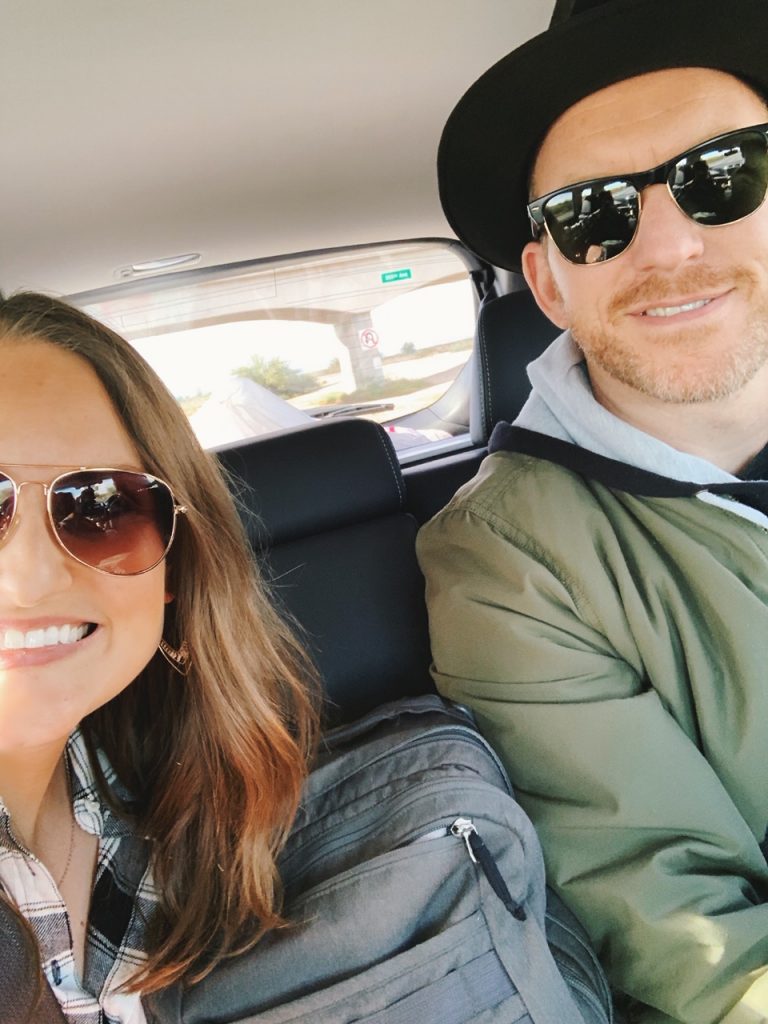 Up bright and early ready to hit the road!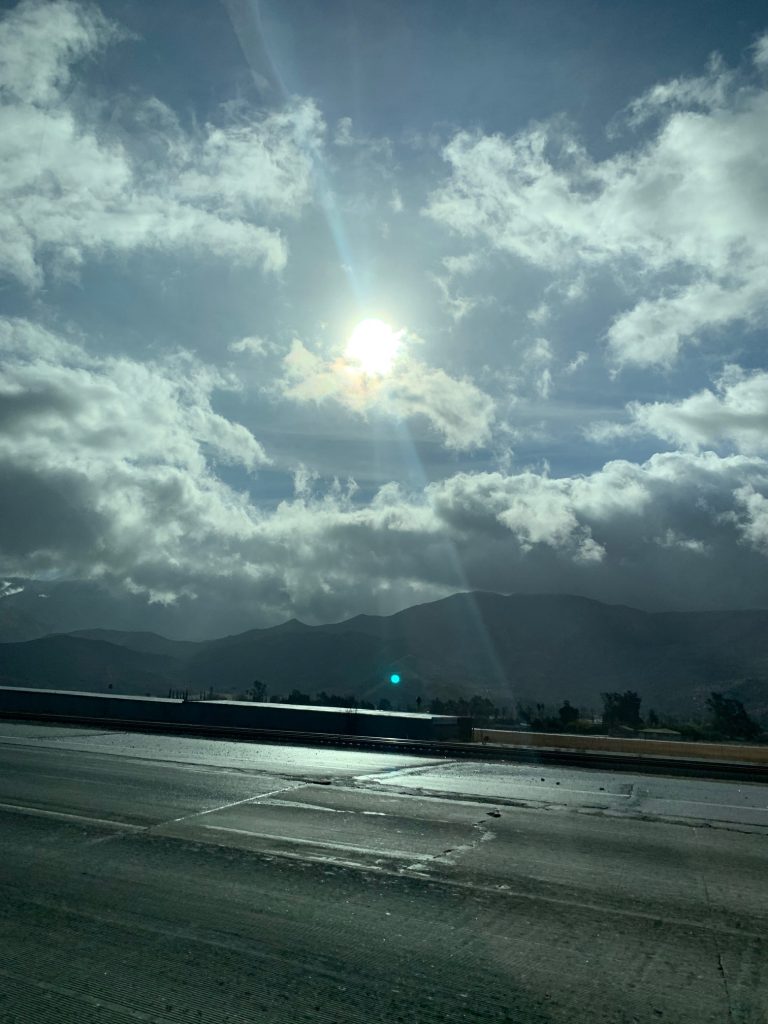 It rained really hard the day/night before we left so it was really nice to wake up to this beautiful sky!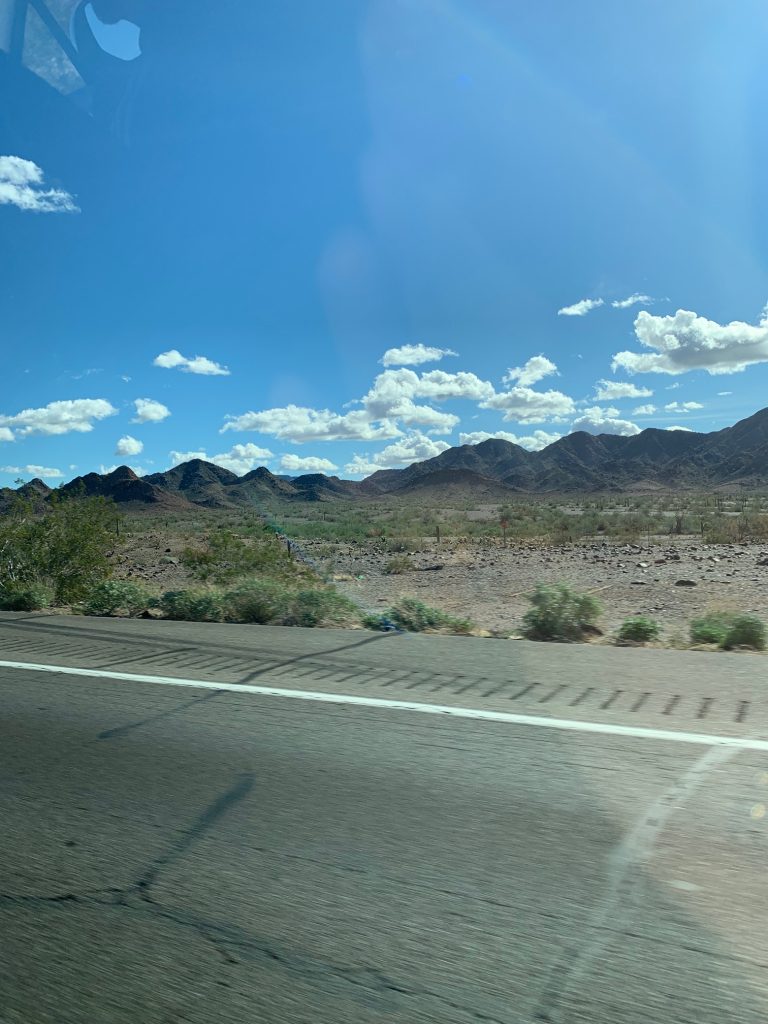 This is what our drive looked like… lots and lots of desert.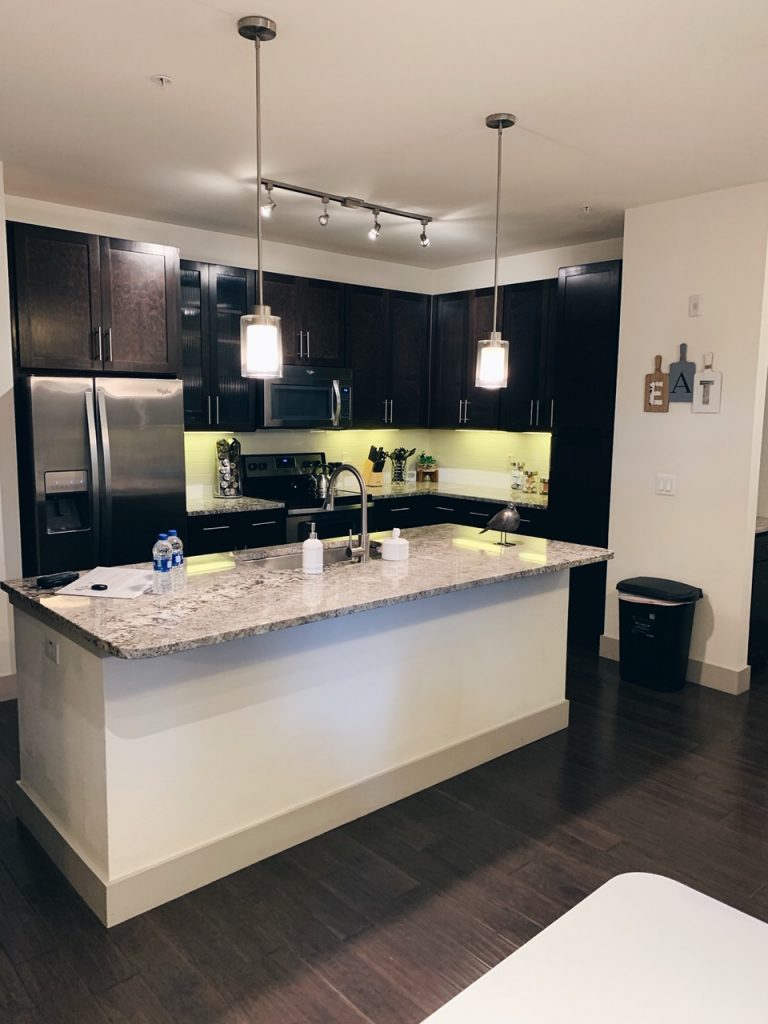 We finally arrived! We stayed at an Airbnb in Scottsdale which lessened my celiac anxiety since I was able to prepare my food as needed.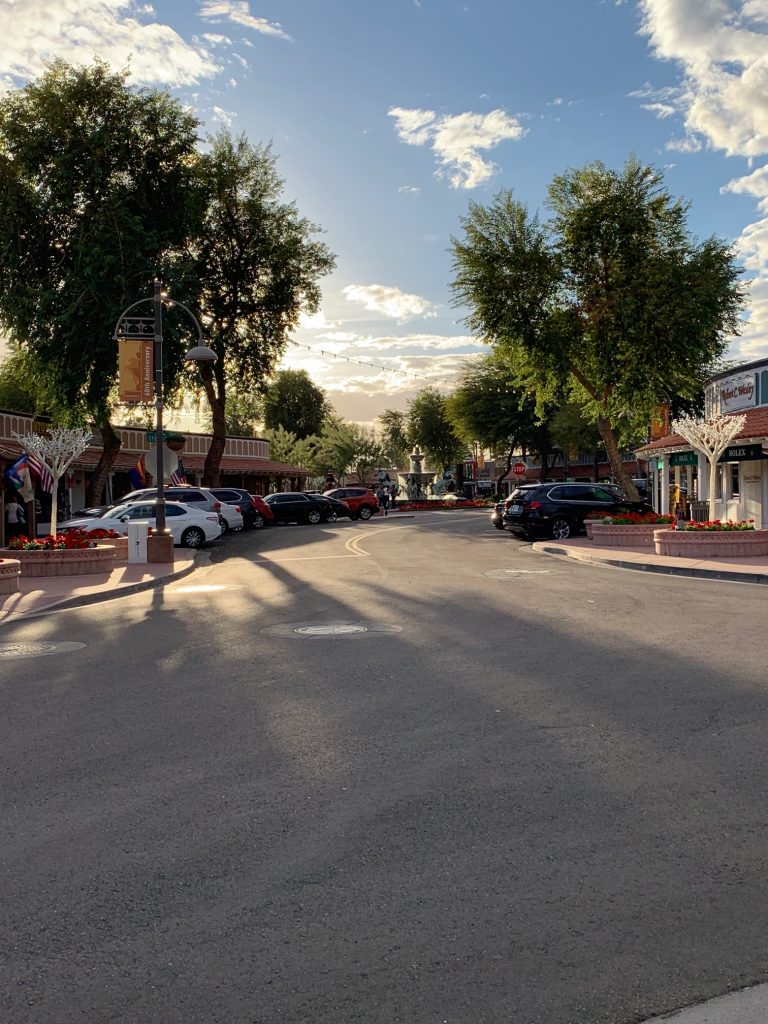 We stayed walking distance to Old Town Scottsdale, so as soon as we got settled in our Airbnb we walked around to explore the area.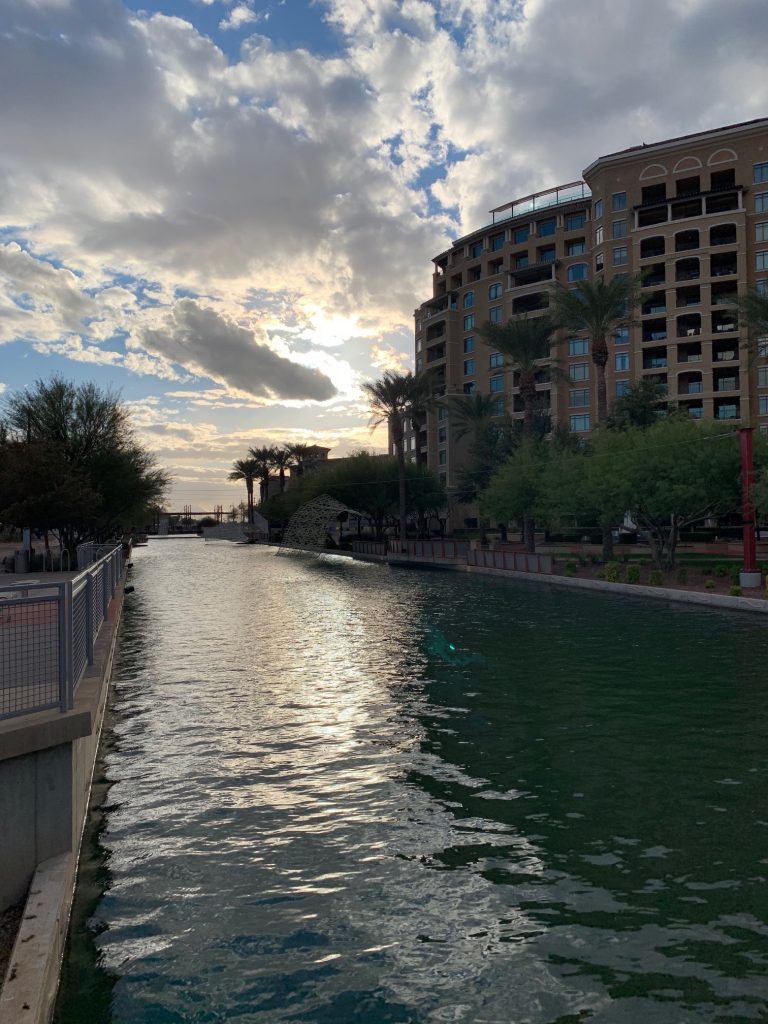 Who knew this was in Scottsdale?! This gorgeous area was also walking distance to where we stayed and had shopping/restaurants.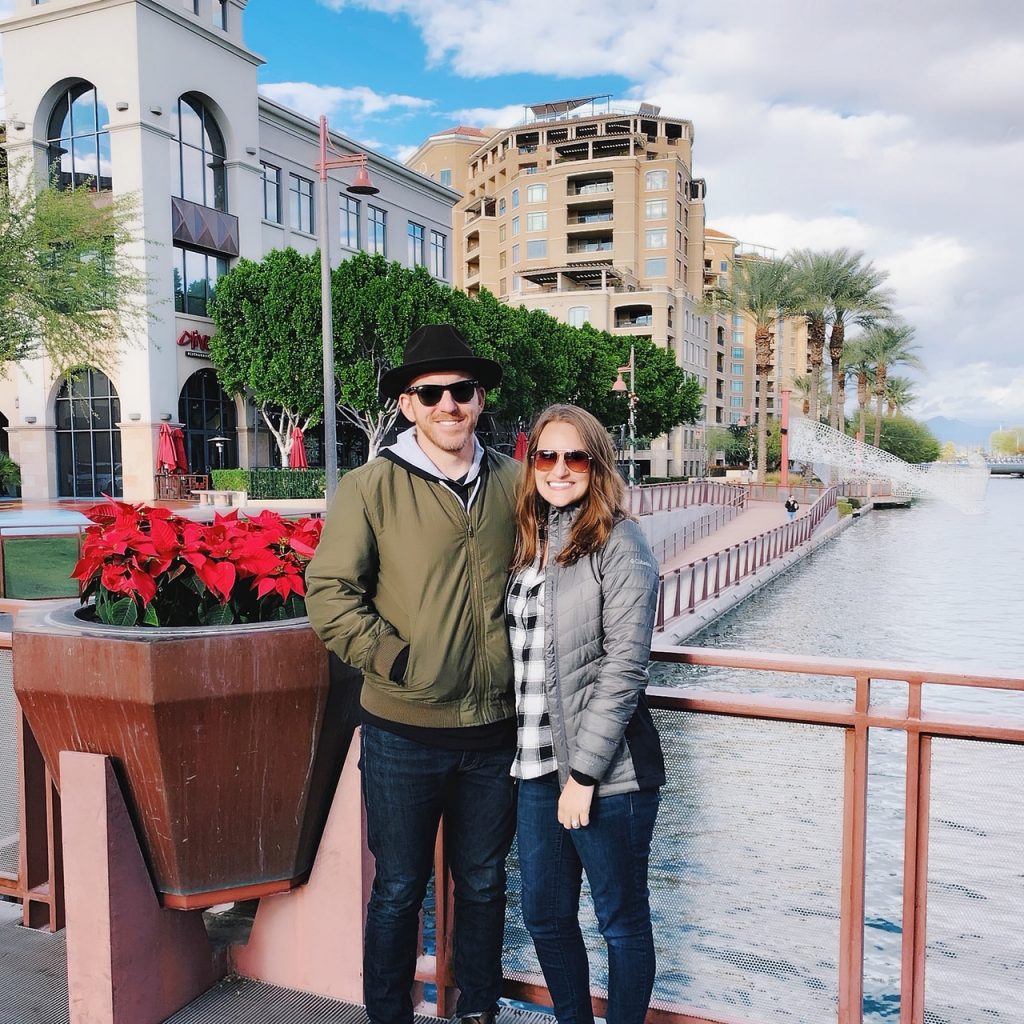 We had fun exploring!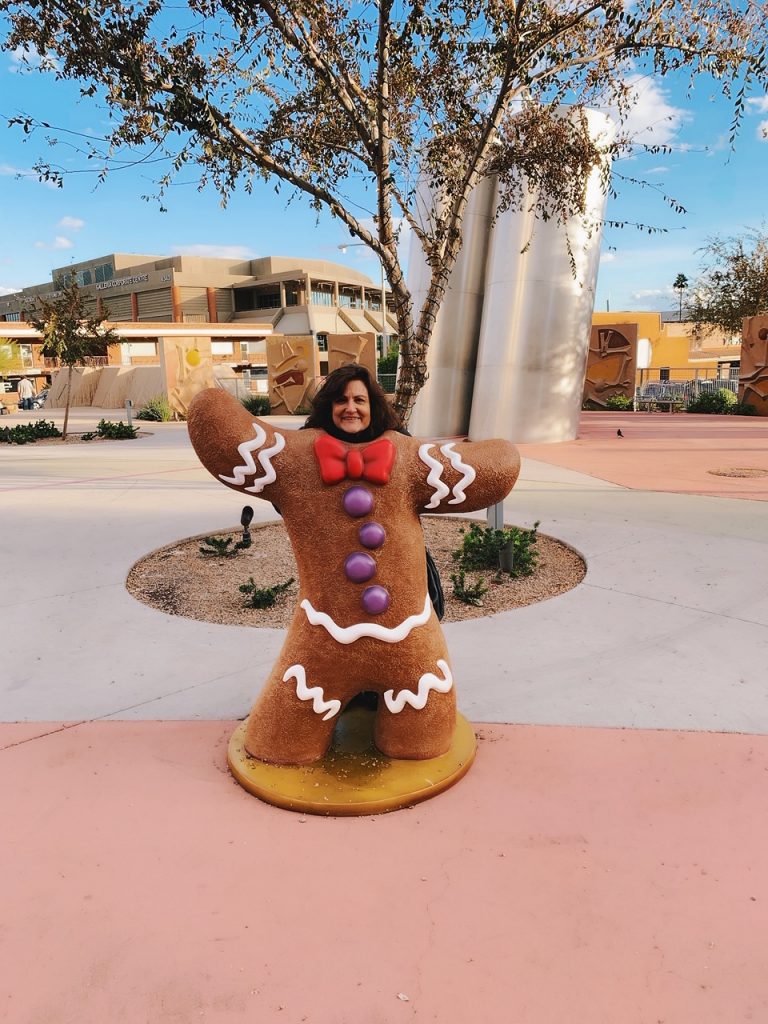 So did my mom! 🙂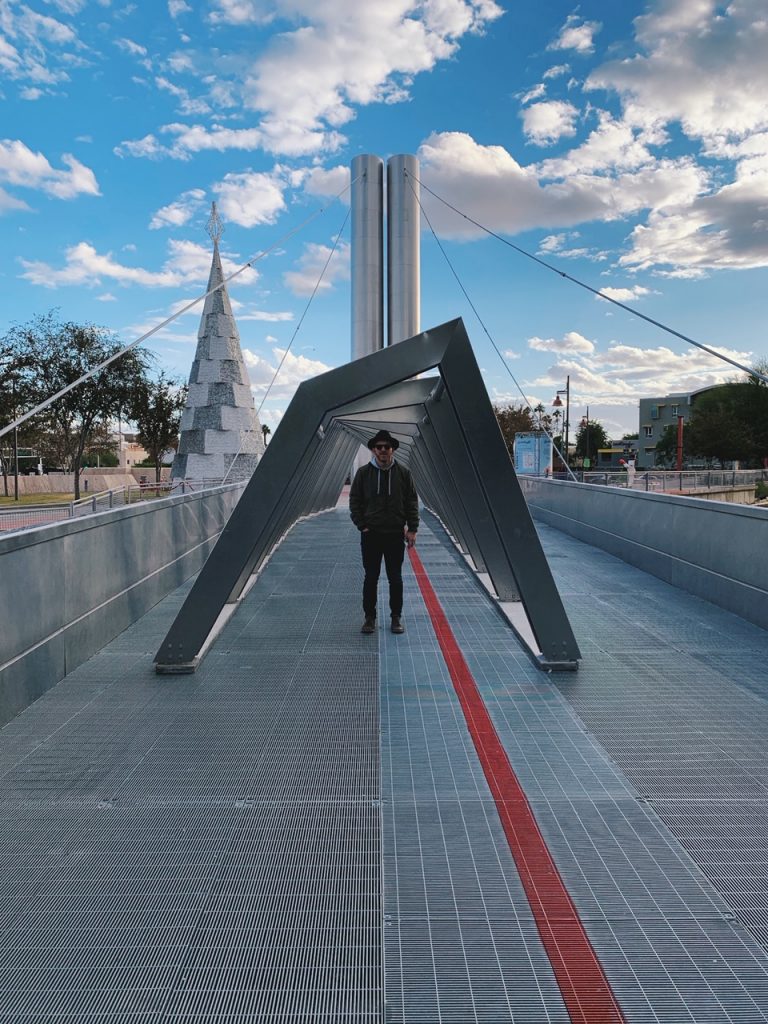 Look at that sky! (and my cute hubby!)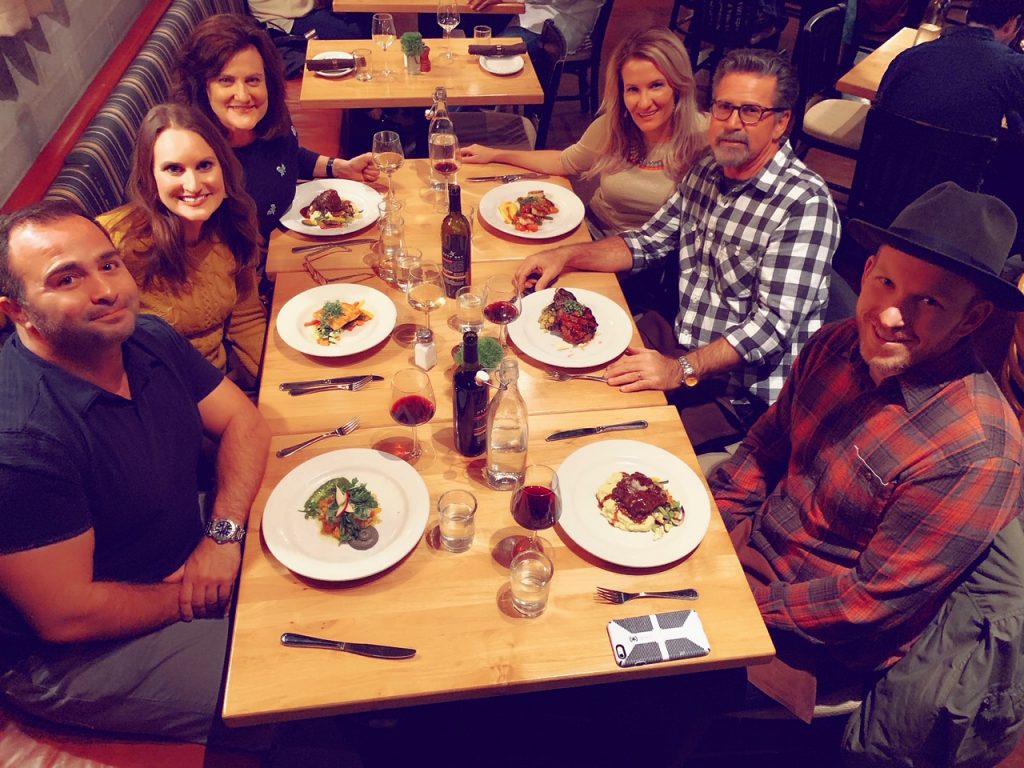 That night we met my cousins for dinner in Phoenix at Beckett's Table. One cousin is from my mom's side of the family, and the other is from my dad's. It was so great to spend time with everyone together!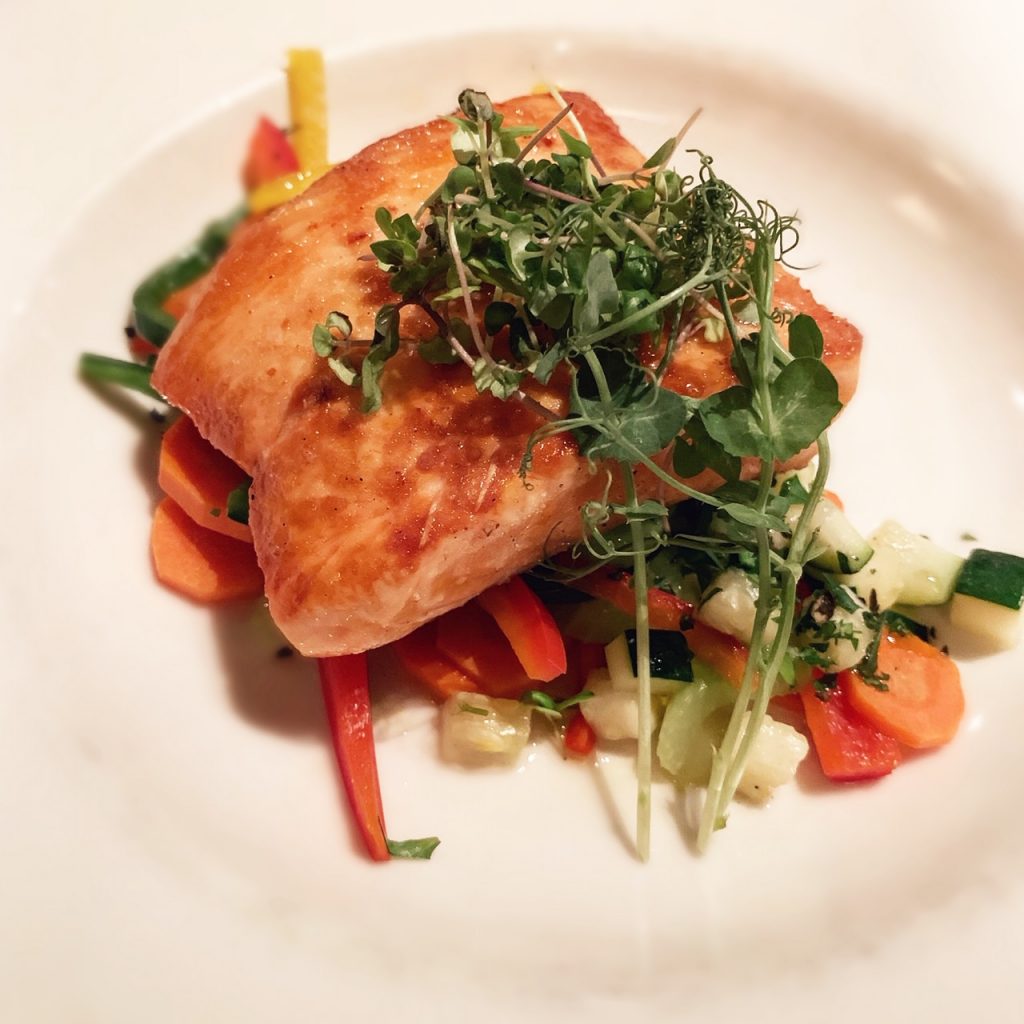 I told our server about my celiac and she was so wonderful! They made me salmon and veggies, which wasn't on the menu! She reassured me that they prepared gluten free meals in a separate area of the kitchen. My meal was AMAZING! After dinner, Chef came to our table and we had a great conversation about celiac and I was pleasantly surprised about how much he knew about it.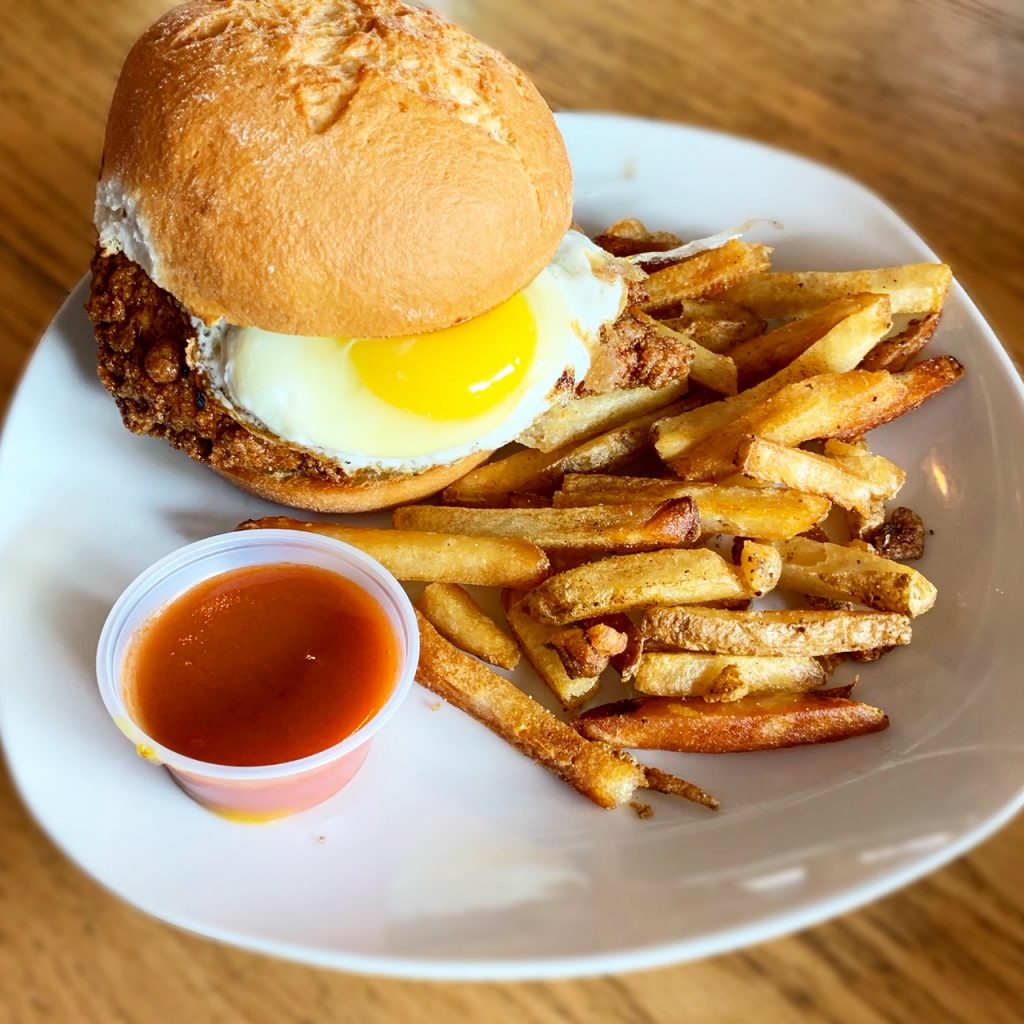 The next day we ate lunch at Jewel's Cafe which is a dedicated gluten free bakery/cafe. Hello fried chicken sandwich!! This is something I'd typically never eat, but I couldn't resist. It was so darn good!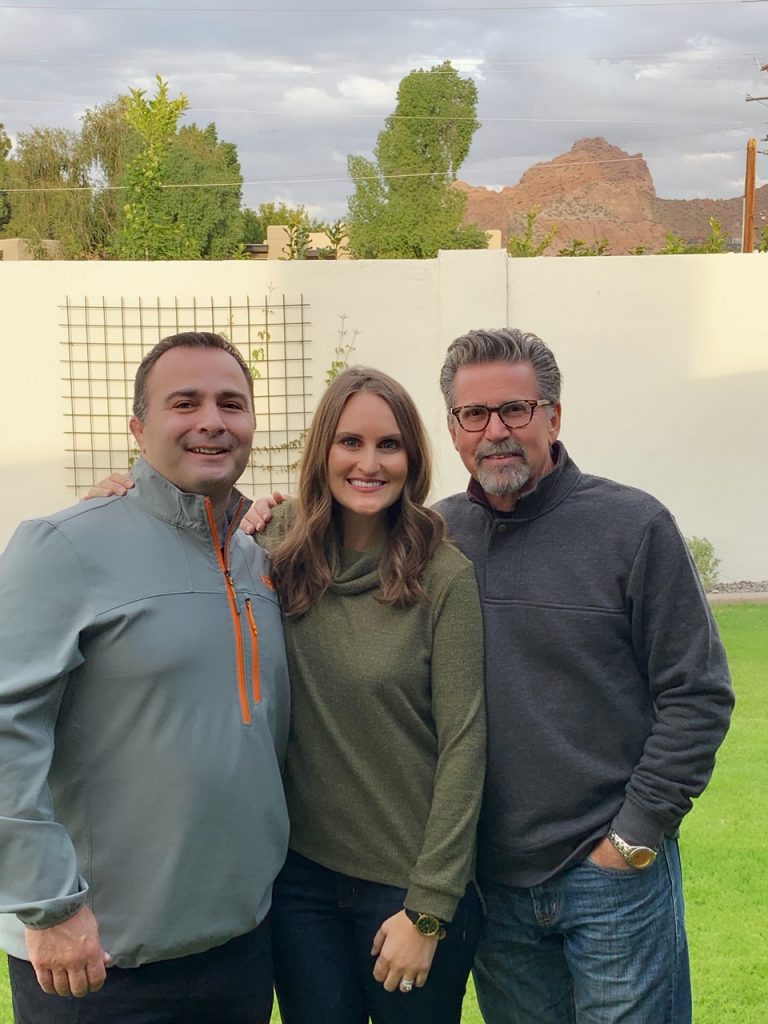 Later in the day, we spent quality time with family! Here is my cousin and my dad. My other cousin hosted a bbq at her house, so I brought my pan (that I packed from home), seasonings (that I also packed from home) and some chicken, veggies and salad (I bought there from the grocery store) and cooked my meal in her kitchen.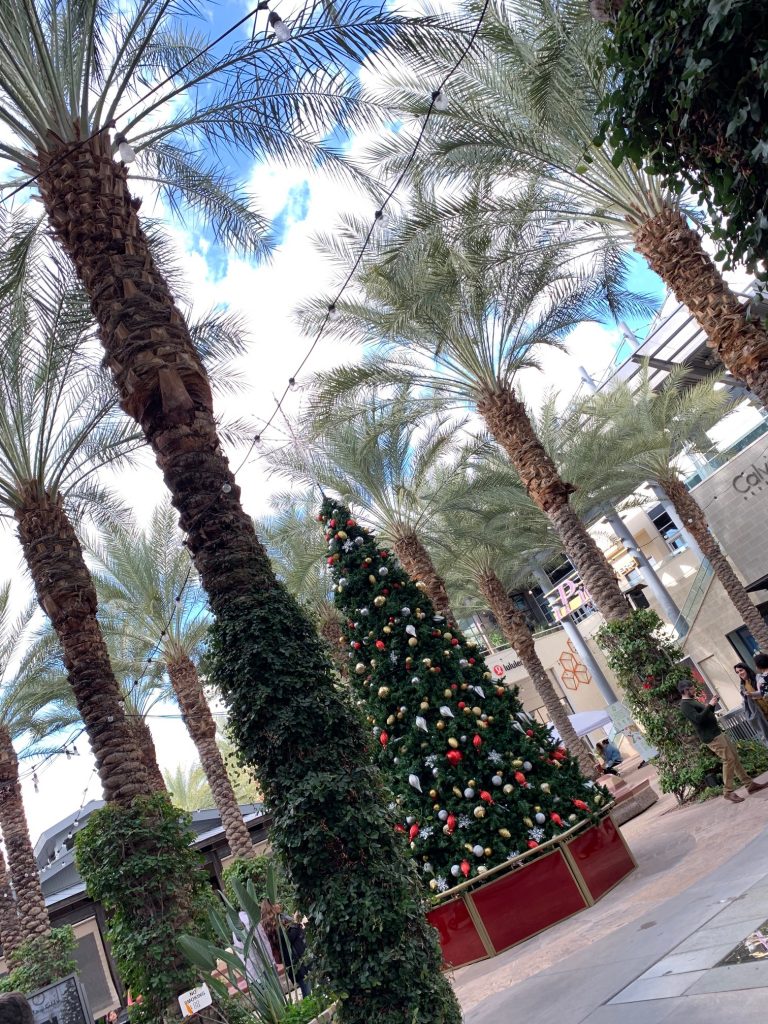 Christmas in Arizona! So Pretty! 🙂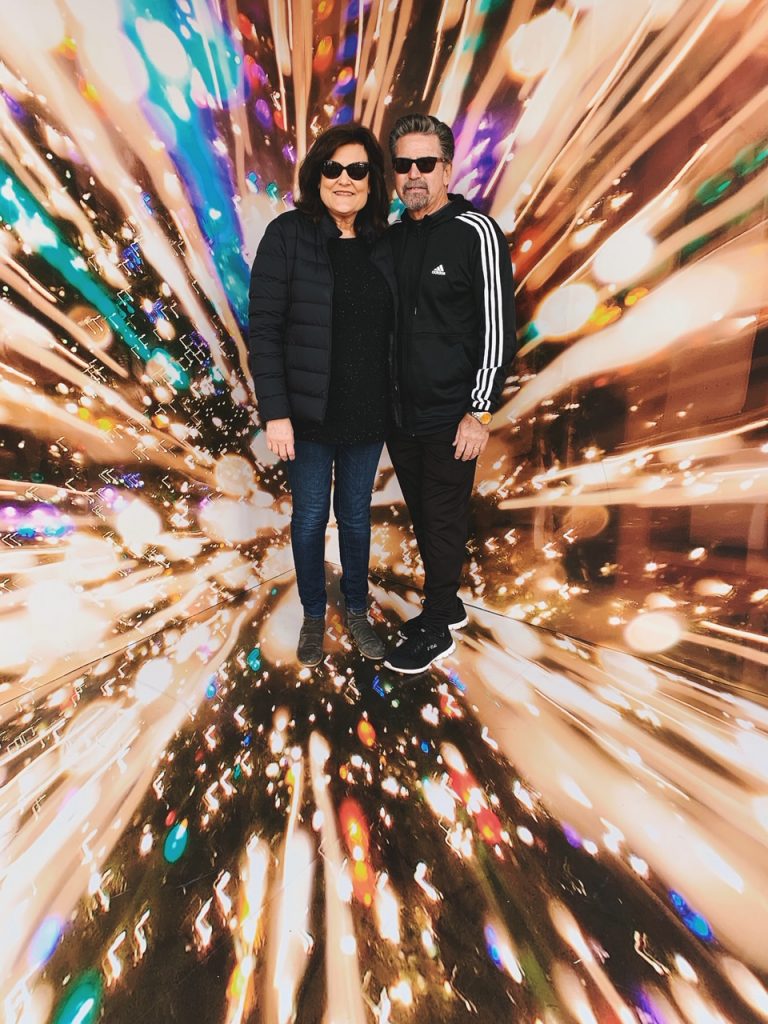 How cute are my parents?!!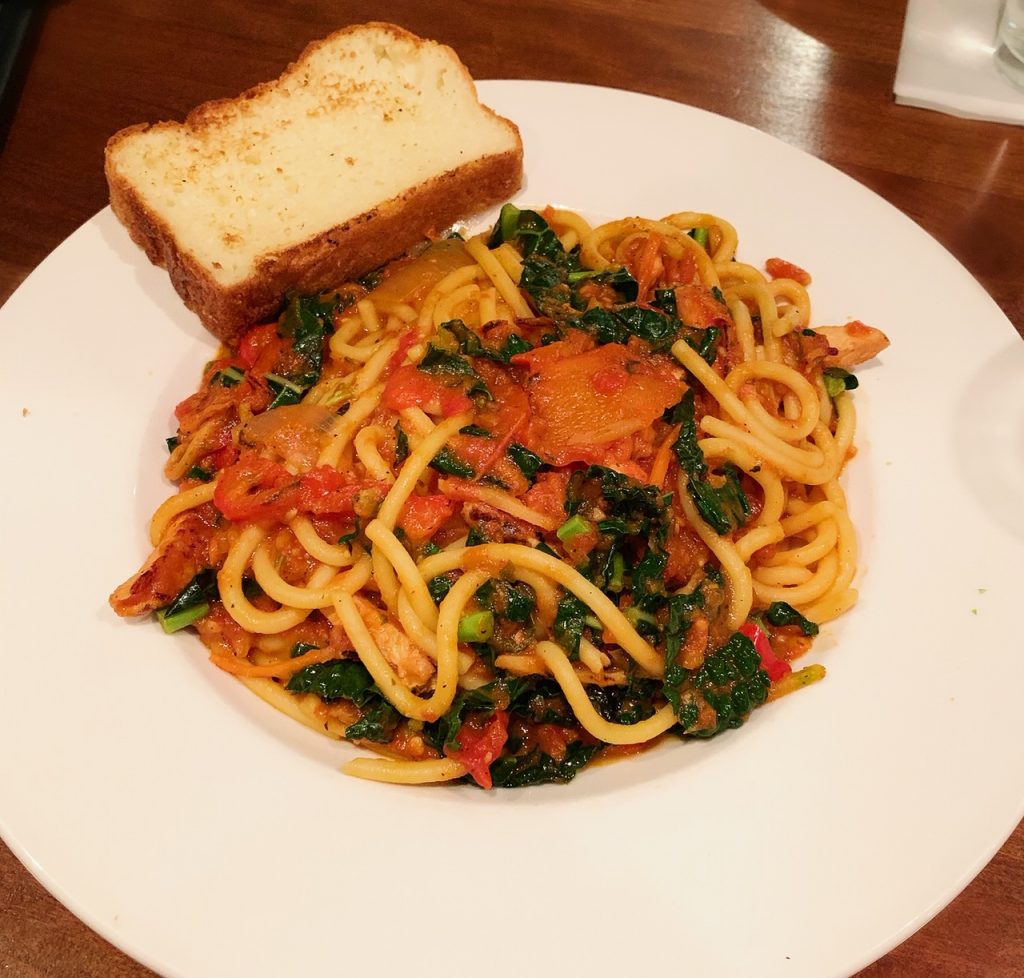 We went to dinner at Picazzo's Healthy Italian Kitchen which so many people on social media recommended to me! Everything on the menu is gluten free besides two pizza doughs (but they prepare those in a separate area of the kitchen and separate oven). This place also made me something that wasn't on the menu! It was SO good!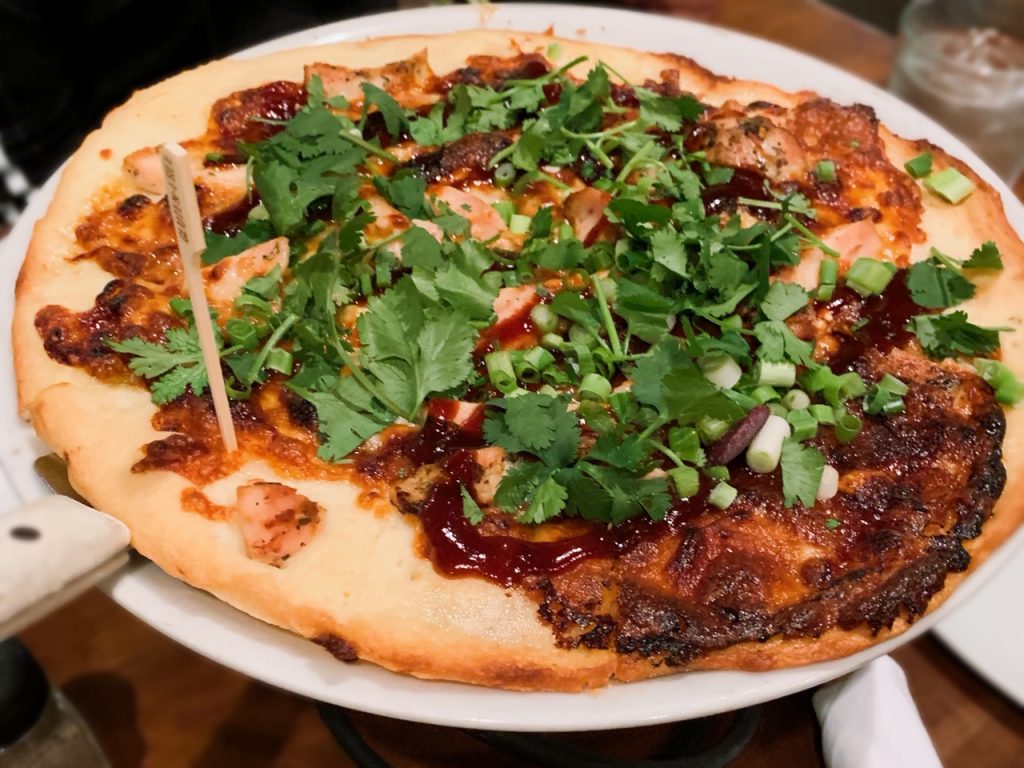 Erik ordered the gluten free bbq chicken pizza and said it was delicious!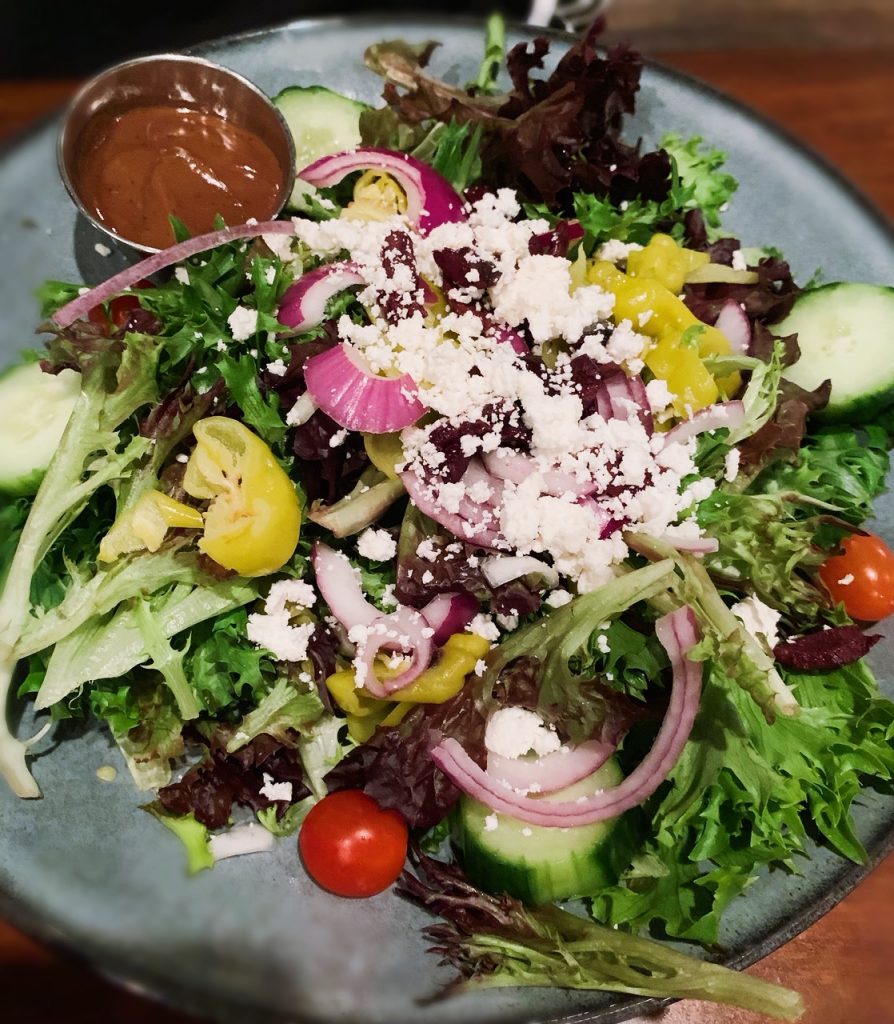 My dad got the Greek salad. For some reason I didn't take a pic of my mom's food and can't remember what she ordered!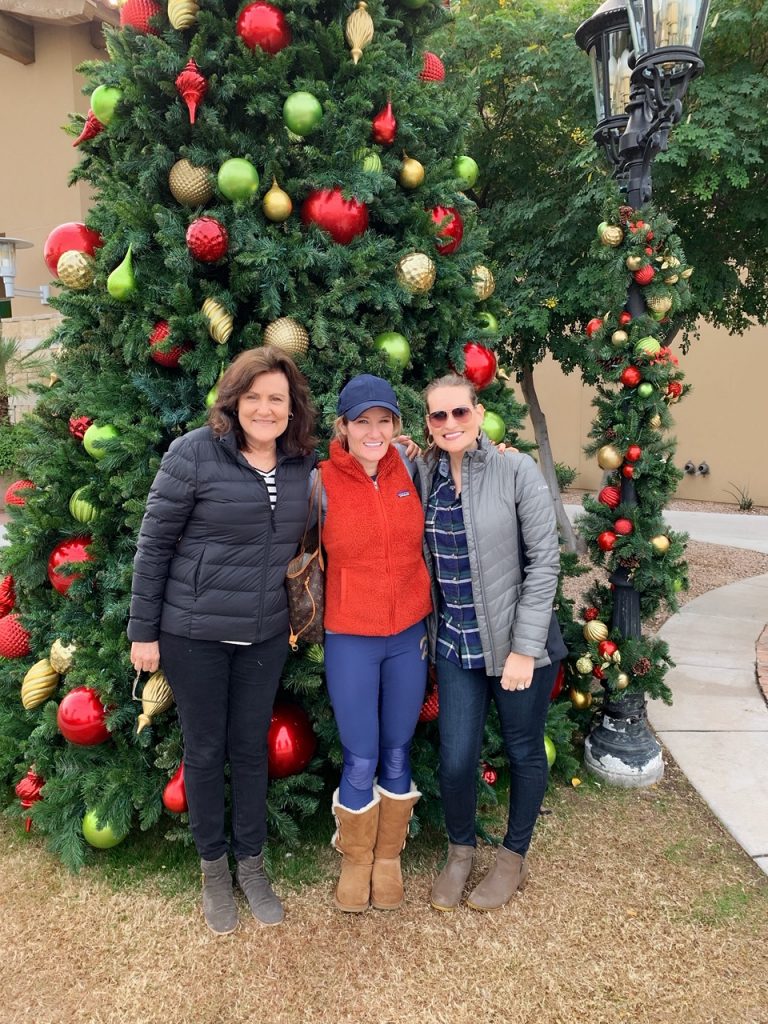 Here I am with my mom and cousin Alexis.
Before we hit the road to come back home, we went to Last Chance. If you've been there, then you know why I was so excited! Basically, anything that is returned to Nordstrom goes to Last Chance and they sell it for a ridiculously cheap price! Let's just say I got a pair of New Balance running shoes for $7!! ← Yes!! That's NOT a typo! Last Chance is quite an experience… they open the doors at 10:00AM and literally people run in! Over the intercom they say "Aggressive shopping will not be tolerated!" HA
Shopping success!
Well, there you have it! We had a wonderful little trip where we spent time with two of my favorite cousins, ate great food and never got sick!