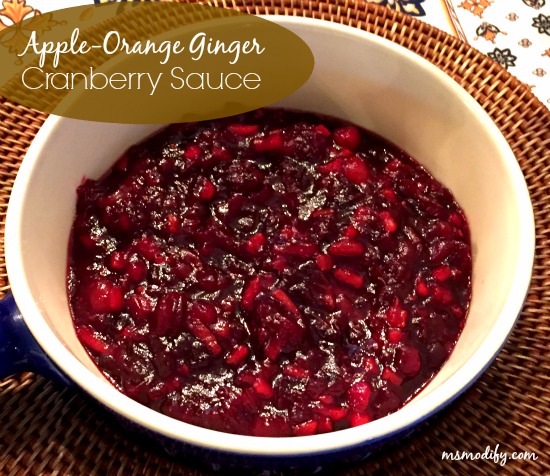 People often think making homemade cranberry sauce is too difficult. That is not the case. These are so simply to make and taste delicious.
I guarantee this recipe will make your guests ask you what's inside of them because there are so many different wonderful flavors. I promise you will never use canned cranberry sauce again once you make this!
Ingredients:
(Makes 7-8 cups)
6 cups fresh cranberries
1 Orange
1 Apple, peel, core and chop into pieces
1 Pear, peel, core and chop into pieces
1 ½ tsp fresh ginger, minced
4 cups water
2 ½ cups sugar
1 tsp ground cinnamon
½ tsp ground cloves
Instructions:
Squeeze juice from orange into a bowl. Set aside. Cut orange peel into small pieces. In a small saucepan over high heat, add water and rind and bring to a boil. Cook for about 10 minutes, then drain and set aside.
Place cranberries, apples, pears, orange juice, orange rind, ginger, sugar, cinnamon, and cloves into saucepan over high heat. Bring to a boil. Reduce heat to low and simmer. Stir occasionally until sauce thickens and cranberries burst.
Let cranberries cool before serving or refrigerating.
Enjoy!