Happy Thursday, Friends! I haven't shared an Amazon haul with you lately and you know these are some of my favorite posts to see on other blogs, so I thought today would be a great day for it!
I don't know if it's because of covid and I'm trying to be safe and not go out shopping as much as I used to, or if I'm in "nesting" mode of my pregnancy (hello 37 weeks todays!) OR if I'm just bored with lots of free time since I'm done working but you guys… I think I have a problem with online shopping! Something you may not know about me is that I'm the queen of bargain shopping and finding the best deals!
With that being said, I was shocked to see how many items I had in my Amazon recent purchases tab (a lot of it is for baby though!). I went through and picked my 10 most recent purchases that weren't about baby (I'll do an entire separate baby items post). 
Here you go, my last 10 Amazon purchases!
This one is for me!
This one Erik chose.
We have the iPhone XR and I love it and want to make sure it's protected so I don't have to get a new one! I've been wanting a marble case, but didn't want just the plain white and gray ones, so I was happy to find this one and love it even more in person!
 Our allergies have been killing us lately and after much research, we decided on this air purifier. It's funny because Erik never had allergies in California, but in Arizona he has them so bad. This purifier got great reviews and the filters are much cheaper than many of the other brands out there. We've been using it for a few days and can already tell the difference!
I normally buy bedding every year on Black Friday from either Bloomingdales (they have the best quality and incredible Black Friday sales!) or Macy's but my sweet husband shrunk our duvet cover when he was doing laundry and it was so small that it didn't fit our comforter (it was actually quite hilarious to see how small it got!), so needless to say we were desperate for a new one. Since Black Friday is right around the corner I didn't want to waste money on one, so I decided to find a cheap one on Amazon for the meantime. I read many reviews and decided on this one and am actually pleasantly surprised by how nice it is!
Okay I admit, this was a splurge… but I did get it on Prime Day so I got it at a major discount! I've been eyeing this wand for years, but never wanted to spend the money- so when I saw it was on sale on Prime Day I had to jump on it and let me tell you… I'm SO happy I did! I already threw away all my other curling irons and am obsessed with this and the different sizes. I'm shocked how well the curl is and how long it lasts. I did it and my hair still looked perfectly curled 2 days later!
The hospital I'm going to be delivering at has tubs in each room to labor in- which I'm not sure if I'll actually use but wanted to have a swimsuit to wear just in case I do use it. I bought this one to pack in my hospital bag. 
This pepper is something I always buy as soon as I'm running low. 
I typically always buy Spicely Organics spices, but I could no longer find the large oregano on Amazon so I decided to try a new brand (which is also certified GF!) and I've been really happy with it!
I'm obsessed with our FoodSaver Vacuum Machine! I use it to freeze fish, meat, even baked goods! It makes the food last so much longer without getting frostbite. If you don't have one, I highly recommend it! I needed replacement bags and Amazon is where I always buy them.
Each morning I have quiet time for myself with no tv, phone, computer, etc where I spend time with Jesus and reflect on what's going on in my life. I typically read a devotional book but have been wanting a prayer journal instead, so I was so happy to find this one! It's a guided journal with versus and prompts to get you thinking and reflecting. I told my mom about it and she uses this one too!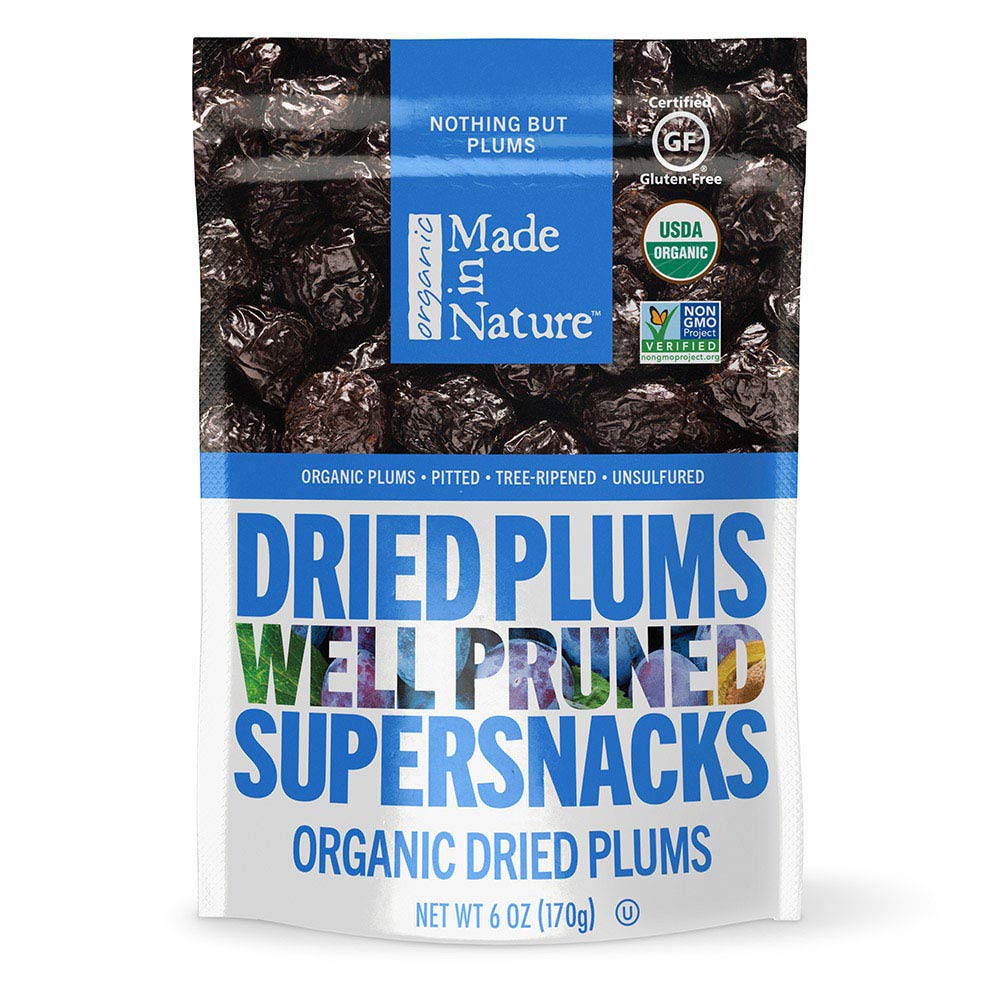 My doula told me when I'm at the hospital they're going to recommend I take stool softeners, but I really prefer not to, so I bought these prunes instead (sorry for the TMI… pregnancy life! ha). You have to be careful with dried fruit having gluten in it, so I love that this brand is certified gluten free. I bought them in bulk to have after delivery once I'm home!
There you have it, a peek inside my very random Amazon haul!
Questions:
Open up your Amazon account and tell me the last three things you bought!
Any good finds that I need to know about and order?!