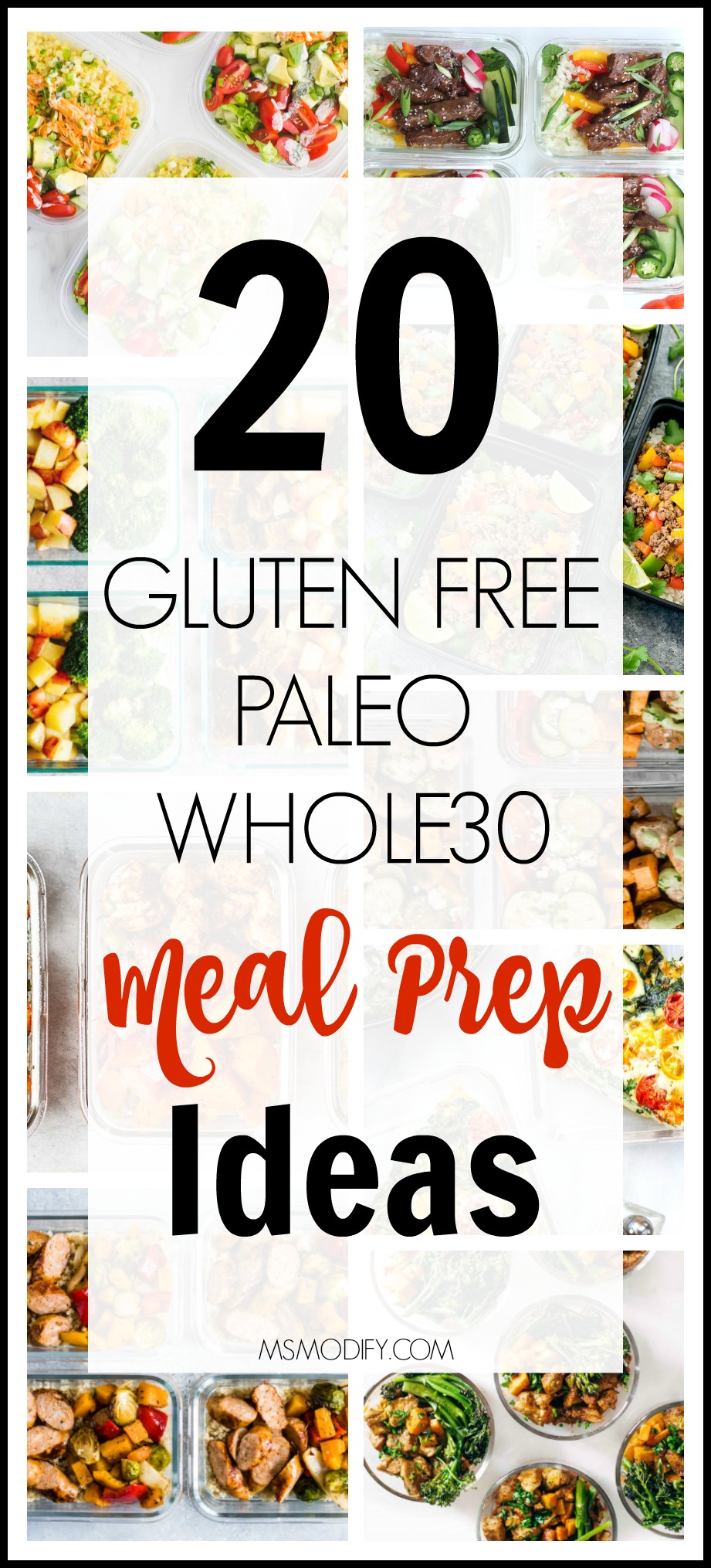 It's a new month, new season (almost… I always consider September fall, even though technically it doesn't start until the end… Sept 22 be be exact- my birthday!), and a new start to getting more organized, healthier, etc. Whatever it is you need/want to change in your life… the start of a new month/season is a great time to do it!
If you've been a reader around here for a while or follow me on Instagram, then you know I'm a meal planner. In all honesty, I'm a planner in all aspects of my life… sometimes an over-planner (which is probably what I should be working on this month!).
I never thought twice about meal prep prior to my celiac diagnosis… but if you too have a strict diet due to health reasons, then you know planning ahead is not only helpful, but crucial! I can't tell you how many times early on in my celiac journey that I didn't plan ahead (particularly when having plans- travel, long days away from my house, at parties, etc) and I either had nothing to eat OR ate something I thought was safe to eat and wasn't. Yeah, not fun!
Sometimes you have to learn the hard way… so the lesson learned is that now my meal planning/prep game is pretty darn strong if I do say so myself! I have a process- typically, the end of the week I figure out what I want to make for meals for the next week. I write my list and then buy everything over the weekend. I write out a dinner menu for the entire week that I try to stick to (but I'm learning to be flexible since plans sometimes change! ← See…. over planner! Ugh, I know!). 
I either make dinner leftovers into meal prep for lunches and just make a lot that last a couple days. If I don't do this, I meal prep lunches for the week separately. It's so nice to just open the fridge and have a meal ready to go!
I typically find my meal prep inspiration on Pinterest! In fact, I have a whole board dedicated to Meal Prep… you should go follow it!
For today, I've rounded-up 20 of my favorite meal prep inspiration ideas from other bloggers on Pinterest! All of these are gluten free and most are paleo and whole30 (if not, they can easily be adapted to be!).
20 Gluten Free/Paleo/Whole3o Meal Prep Ideas:
Zucchini Noodles with Turkey Meatballs  (to make Paleo/Whole30 swap panko for almond flour an leave out cheese) via Damn Delicious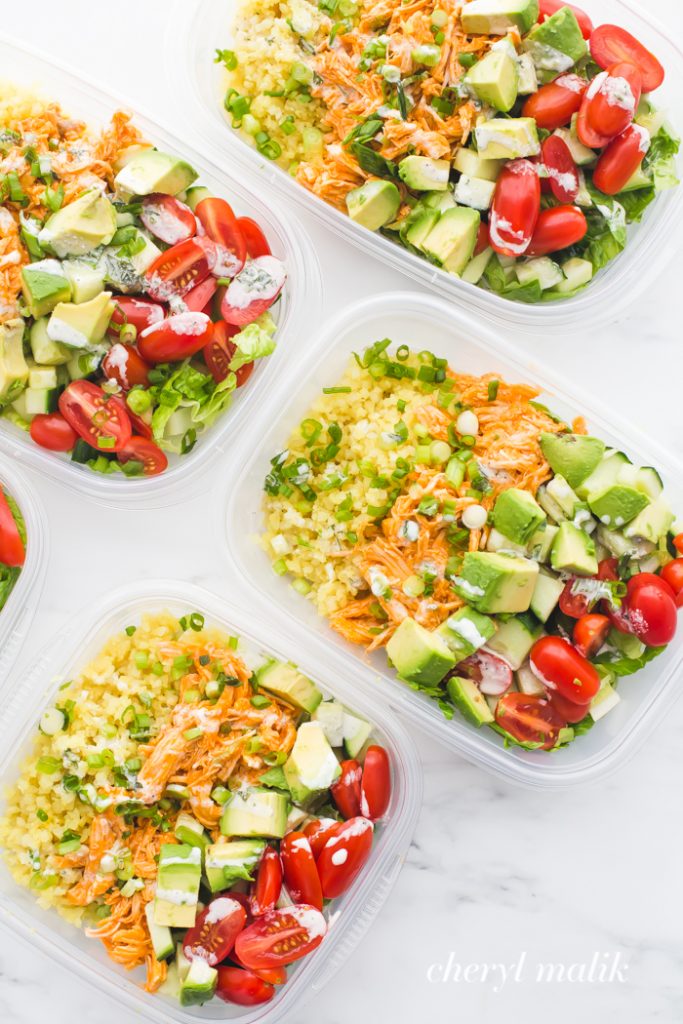 Buffalo Chicken Whole30 Meal Prep via 40 Aprons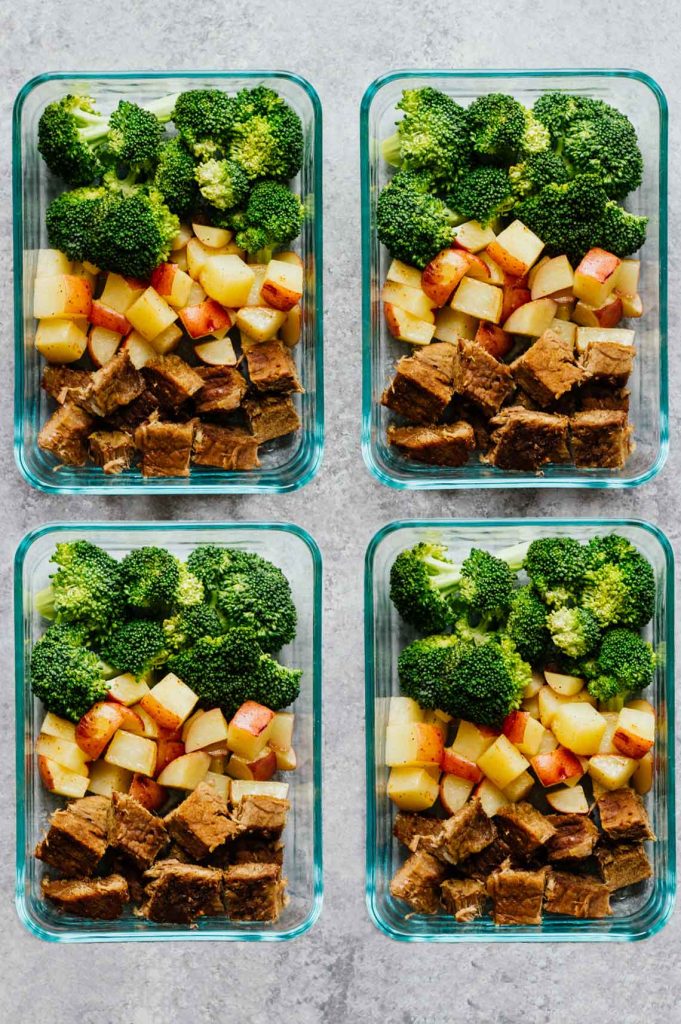 Steak and Potatoes Meal Prep Bowls via Jar of Lemons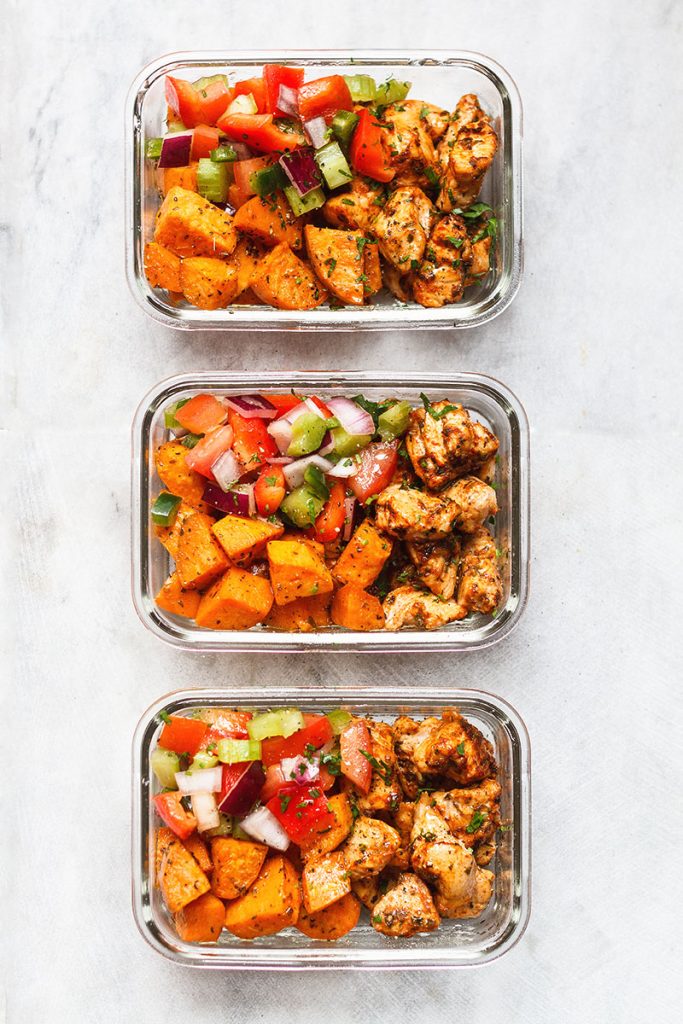 Roasted Chicken and Sweet Potato via eatwell 101 
Paleo Chicken Bowls via Eat the Gains
One-Sheet Pan Shrimp with Cherry Tomatoes and Asparagus via Primavera Kitchen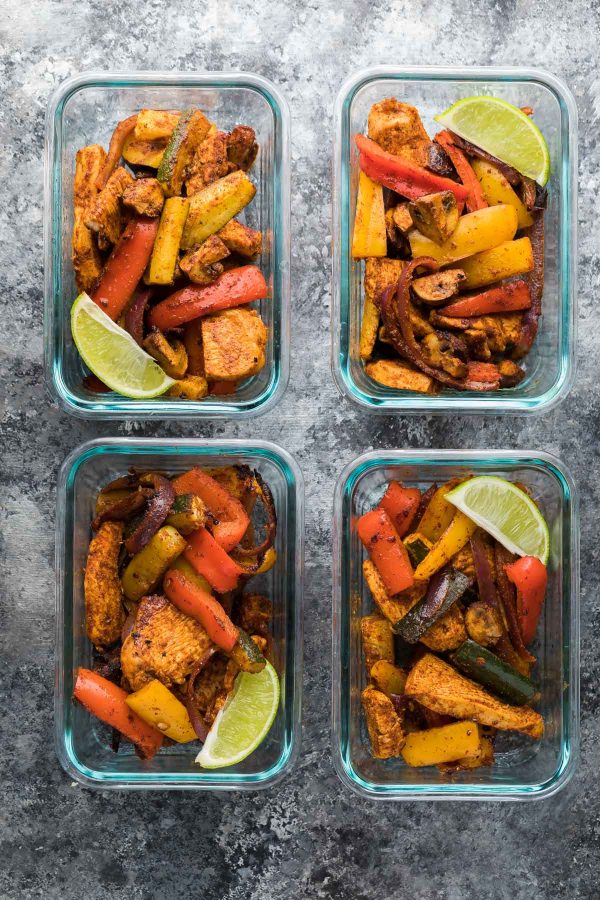 Chicken Fajitas (Sheet Pan) via Sweet Peas and Saffron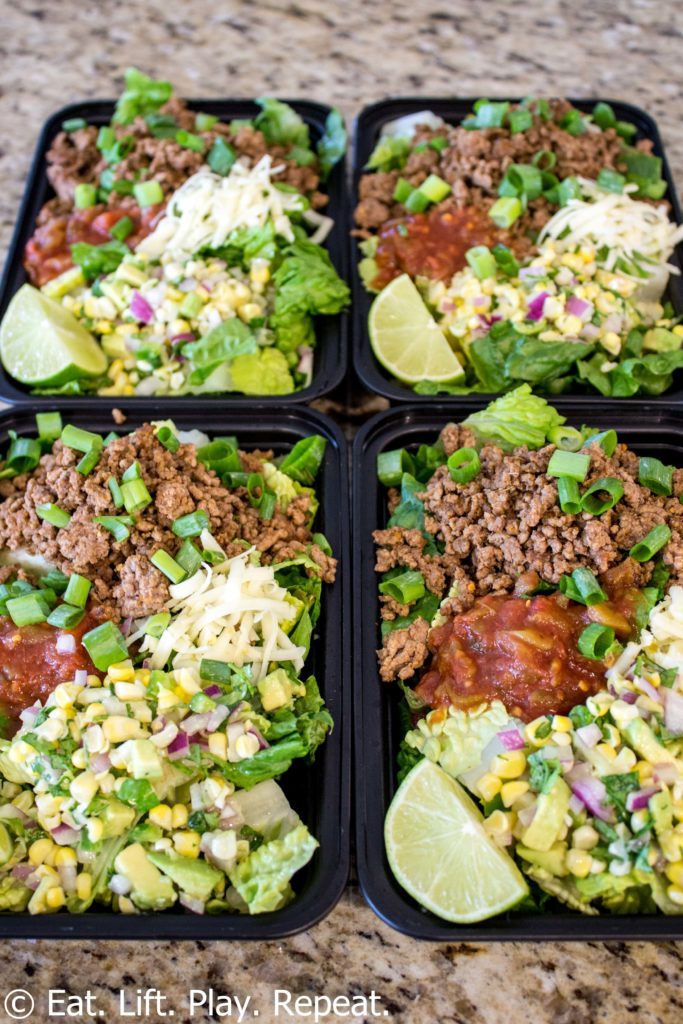 Meal Prep Taco Bowls (to make this Paleo/Whole30 leave out the cheese and corn) via Eat.Lift.Play.Repeat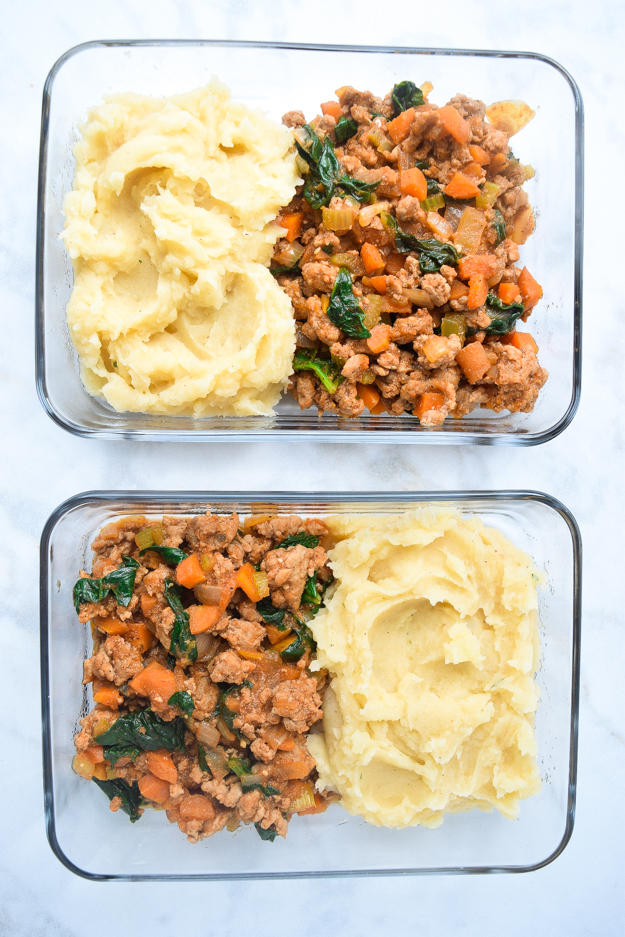 Shepherd's Pie Bowls via tastythin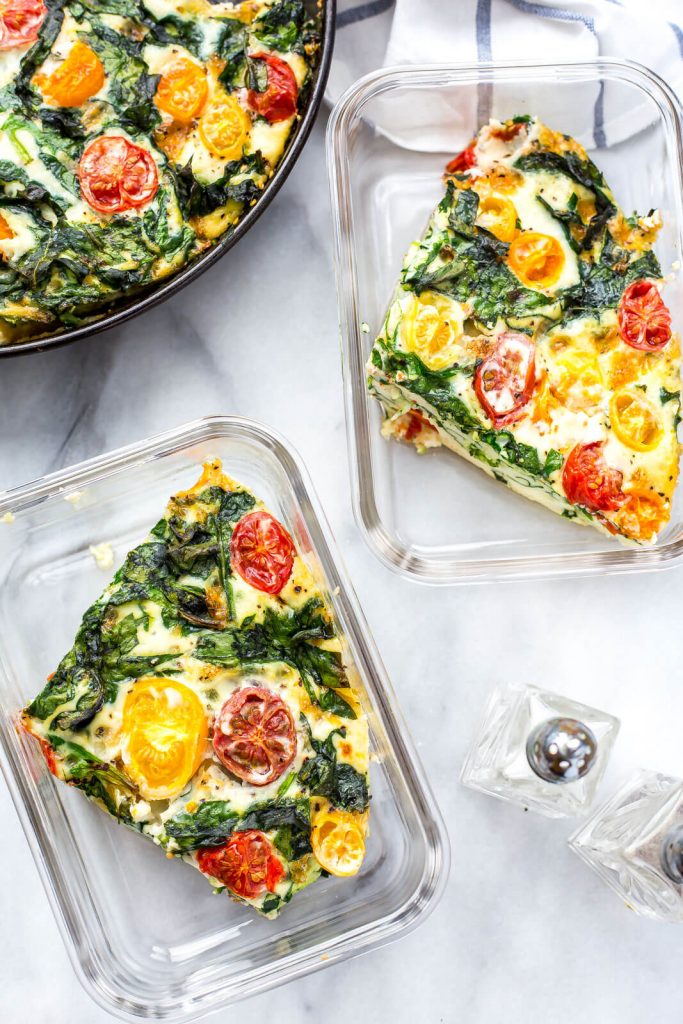 5-Ingredient Meal Prep Egg White Frittata via The Girl on Bloor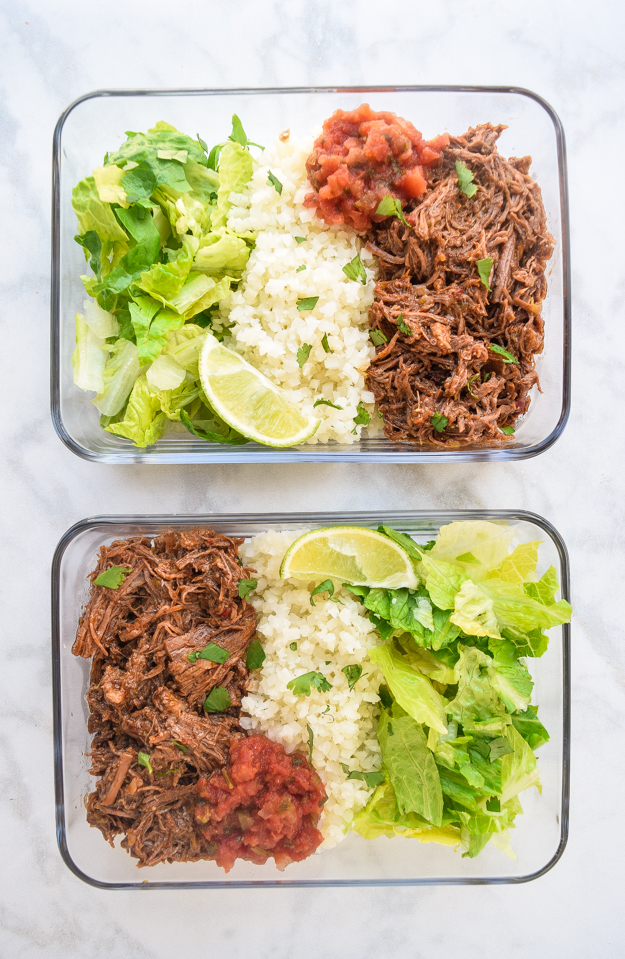 Chipotle Beef Bowls via tastythin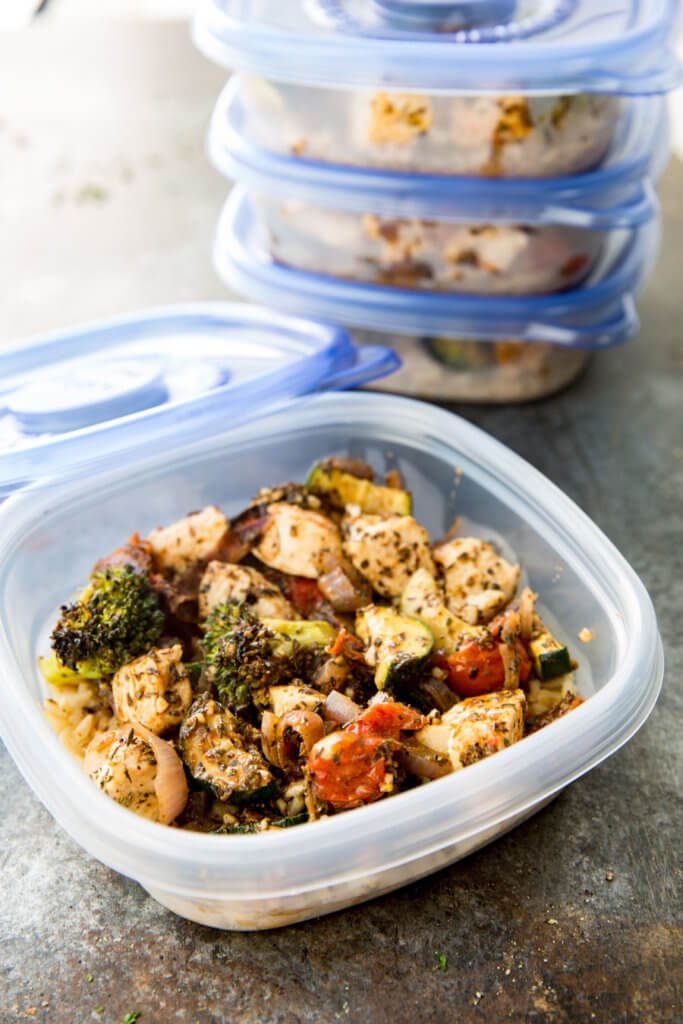 Italian Chicken Meal Prep Bowls via Eazy Peazy Mealz
Healthy Sheet Pan Sausage and Veggies via Isabel Eats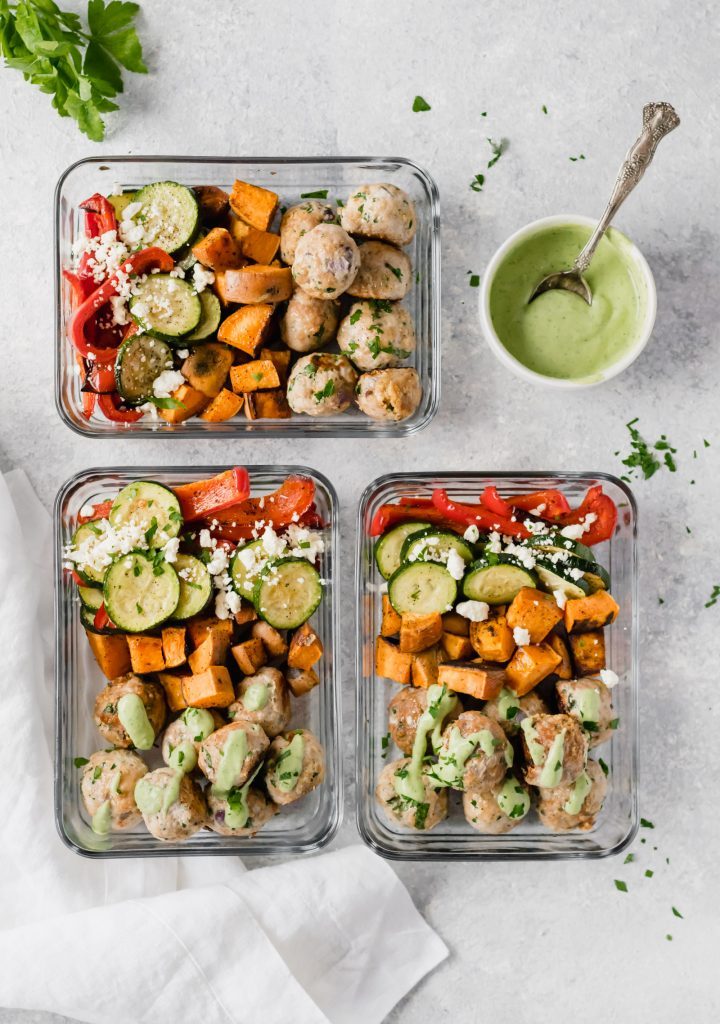 Greek Turkey Meatballs: Meal Prep Bowls (to make Paleo/Whole30 swap panko for almond flour and leave out Greek yogurt and cheese) via Well-Fed Soul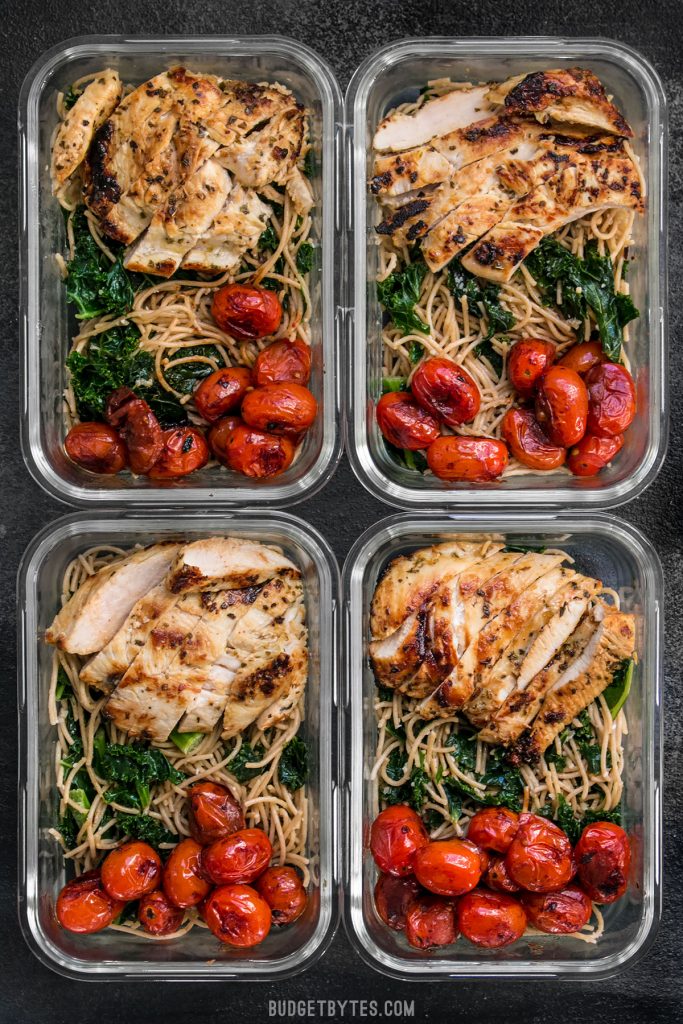 Garlic Parmesan Kale Pasta Meal Prep (to make Paleo/Whole30 leave out the cheese and swap pasta for zucchini or sweet potato noodles) via Budget Bytes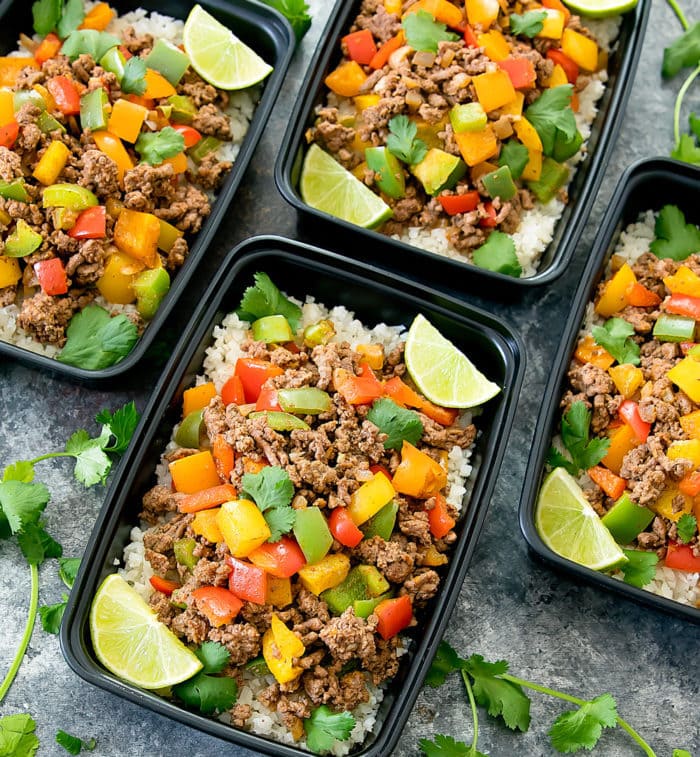 Fajita Bowls with Cauliflower Rice Meal Prep via Kirbie's Cravings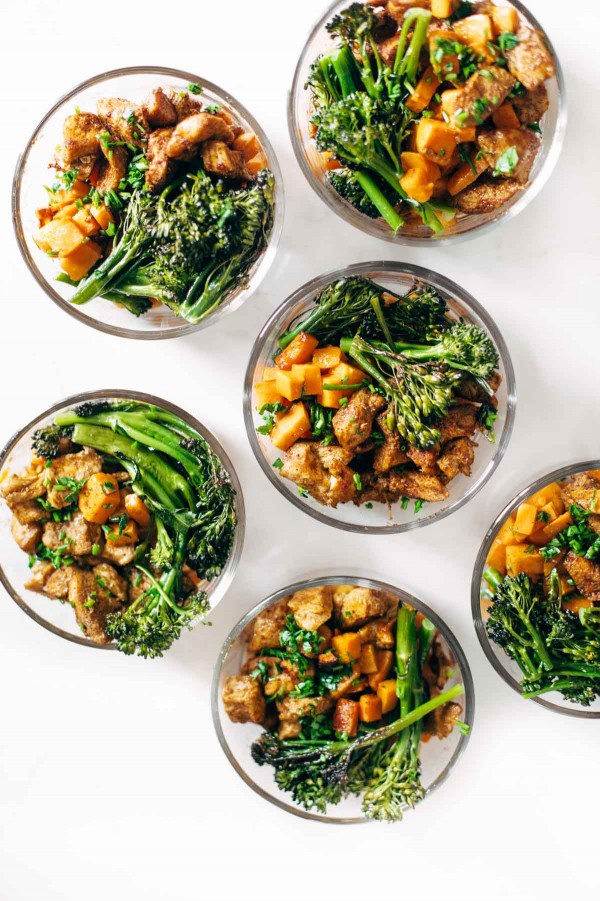 Spicy Chicken and Sweet Potato Meal Prep Magic via Pinch of Yum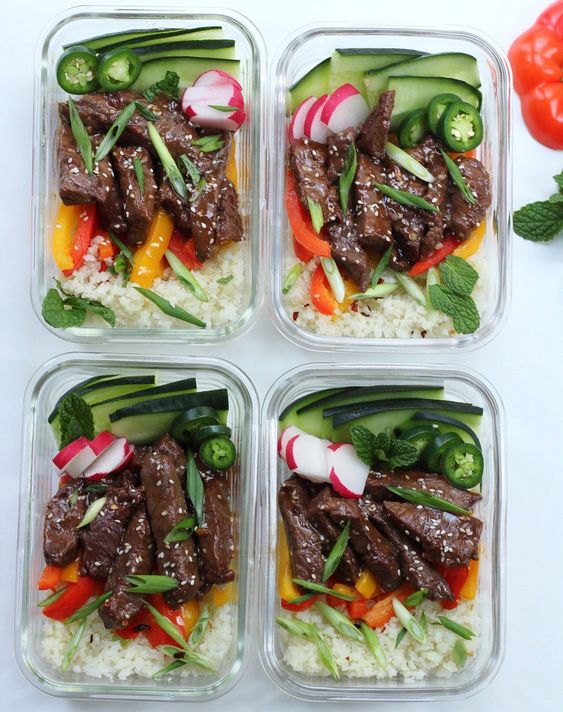 Korean Beef Bowls via Whole Kitchen Sink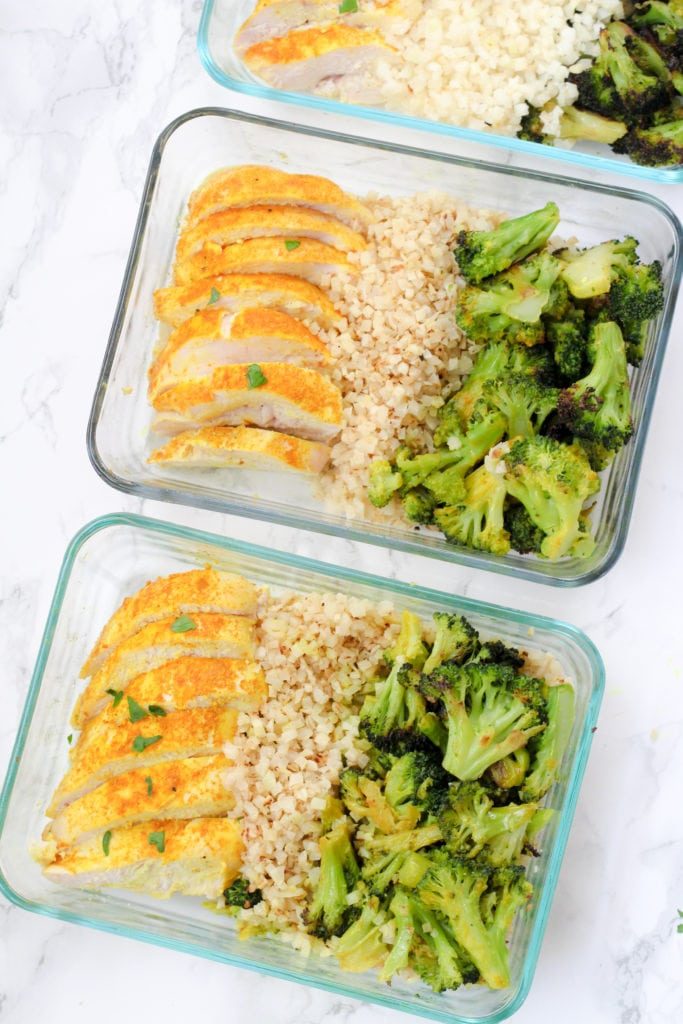 Anti-inflammatory Chicken Meal Prep Bowls via Unbound Wellness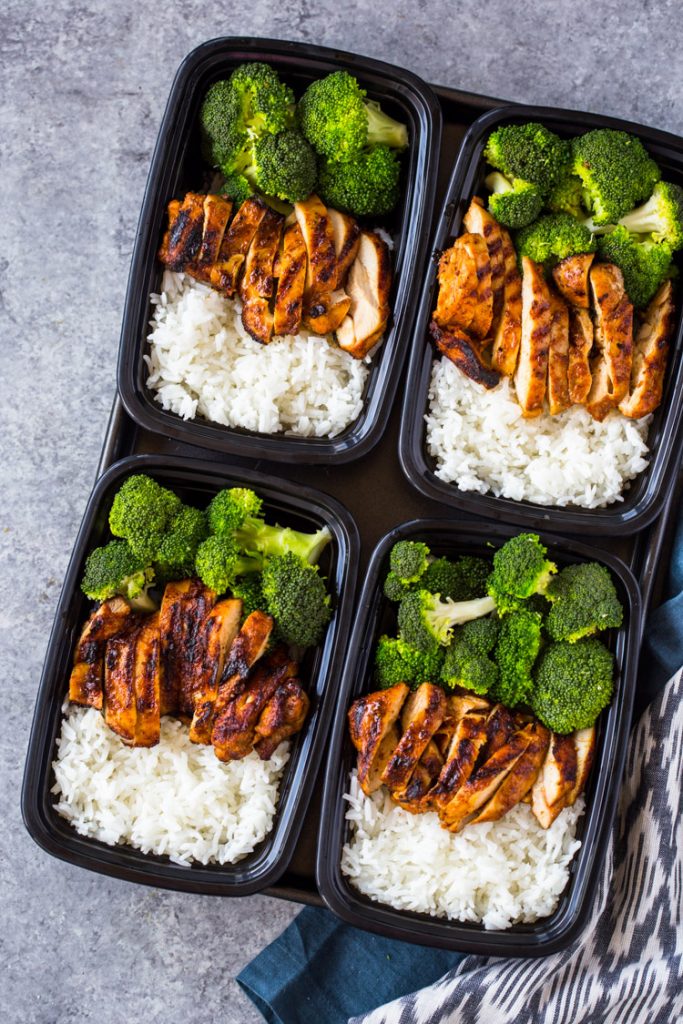 20 Minute Meal Prep Chicken, Rice and Broccoli (to make Paleo swap rice for cauliflower rice and brown sugar for coconut sugar) via Gimme Delicious  
There you have it, 20 healthy (gluten free/paleo/whole30) meal prep ideas! I hope these inspire you to get organized and start meal prepping!