These coconut macaroons, flavored with cranberries and orange zest are sure to be a big hit this holiday season!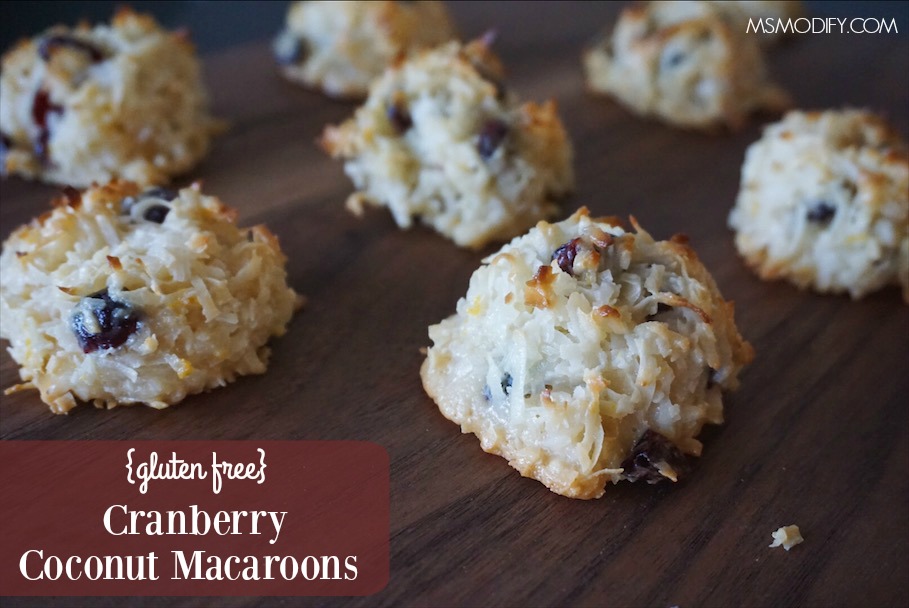 Baking with coconut is a good idea all year long, but then add cranberry into the mix and suddenly it becomes the perfect holiday treat!
These coconut cranberry macaroons are so simple to make that I'm sure they'll be your new favorite holiday cookie!
Ingredients:
(makes about 24 cookies)
1 (14 oz) bag of sweetened coconut flakes
1/3 cup gluten free all purpose flour (I always use Cup4Cup)
1 (14 oz) can sweetened condensed milk
1 tsp vanilla
1/2 tsp salt
1 cup dried cranberries
1 orange, zest of
Instructions:
Preheat oven to 325 degrees.
Line pan with parchment paper and set aside.
In a mixing bowl, combine coconut, gf flour, condensed milk, salt and vanilla. Stir until evenly mixed.
Add in the cranberries and orange zest and stir everything together.
Drop about two tablespoons full onto parchment paper.
Bake for 20 minutes.
Remove from oven and let cool for a couple mins.
*Make sure you read my post on Gluten Free Baking Products, so you know which brands to buy!
If you like this recipe, make sure you check out my White Chocolate Peppermint Macaroons!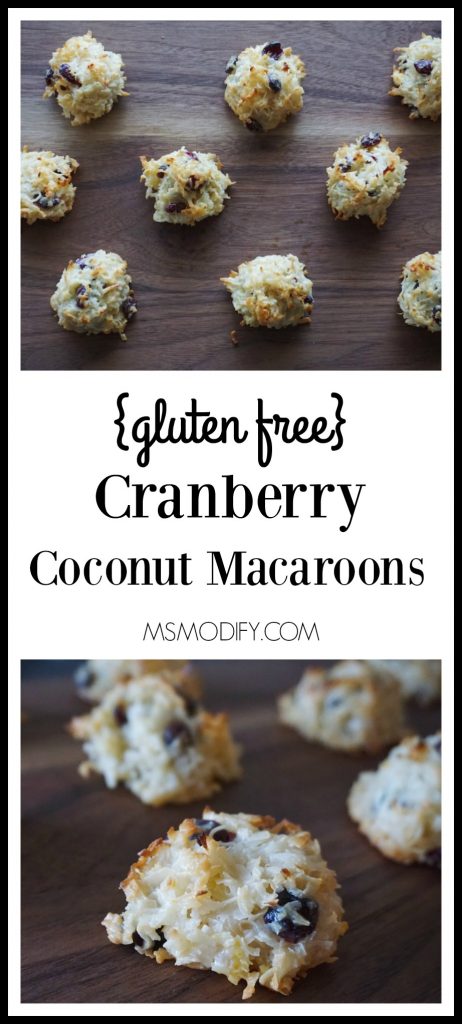 Enjoy!