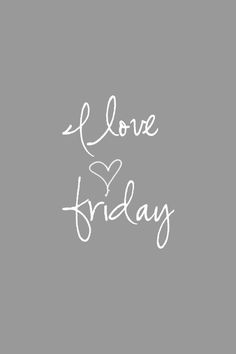 Happy Friday! I have a fun-filled weekend planned spending it with my family! I hope you all have something fun planned!
I get emails a lot asking about what my favorite gluten free products are and what I recommend.
In all honestly, I try to stay away from a lot of gluten free processed food (except you know I love me some chips!). I try to make the majority of my diet consist of whole foods (fresh fruit, veggies, meat, gf grains, etc). As far as packaged goods, here are some of my g0-to products:
Baking:
Cup4Cup
I swear by this gf four! There is no need to mess around with trying to make a gf flour blend or doing conversations so you use the right amount when modifying your favorite non-gf recipe. Cup4Cup does all that for you! I use this ALL the time and it had never let me down. No one ever can tell my baked goods are gf! You can find it at Williams-Sonoma or a specialty market, but I often buy it online.
Betty Crocker Gluten Free Cake Mix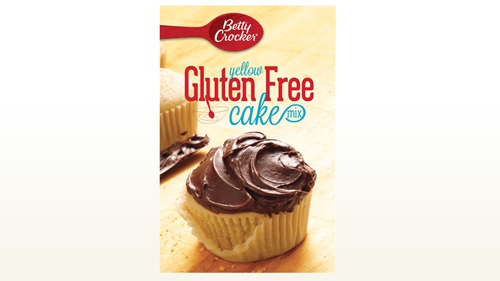 This is my go-to cake mix when baking cakes, cupcakes or bars. I've tried countless other brands, and this Betty Crocker mix always works out the best for me. I can pretty much always find this at Target, Walmart or any large grocery store.
Bread:
Schar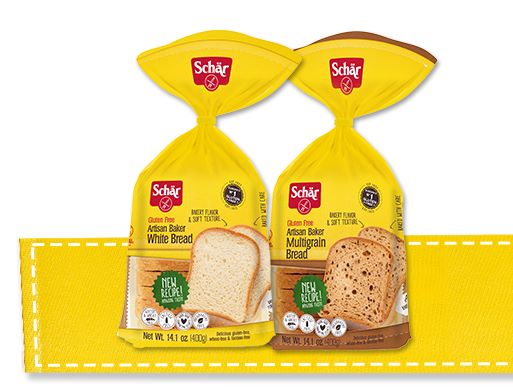 I went almost two years without eating bread when first becoming gluten free, because I could not find one that tasted "normal" to me. If there's a gf bread out there, I've probably tried it! Schar hands down is my favorite. The texture and taste pass my test! Schar also has baguettes, hamburger/hot dog buns, ciabatta, sandwich rolls and deli style. This brand is a little harder to find, but if your local grocery store has it, it will NOT be in the frozen section. I've found it to be much cheaper online!
The Essential Baking Company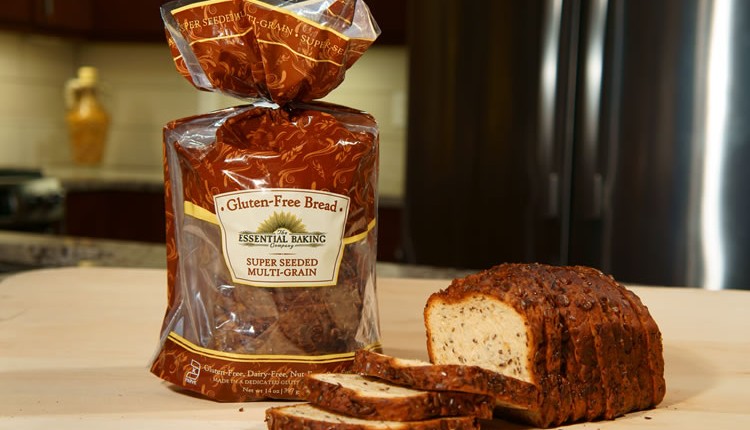 As many of you know, Erik eats gf at home to support me (aww… I know sweet, right!?). Well, this is his favorite gf bread. I think it's good, but I'm not a big fan of seeded breads. We find this at Costco and it comes in a two pack!
Pasta:
Ancient Harvest Quinoa Elbows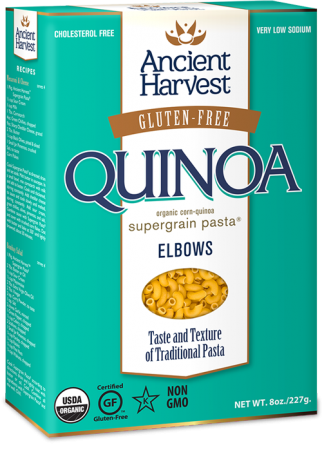 GF pasta is another tricky thing. Some get way too mushy and then others never get soft enough! I've tried out so many and this quinoa pasta is my favorite! I personally am an elbow fan since it's small and won't break apart (as many gf pastas do). This brand I've seen pretty much everywhere (Target, Walmart, the grocery store, etc). Occasionally I'll find it at Big Lots for under $2!
Explore Asia Bean Pasta
I'm a BIG fan of bean pasta! They're high in fiber, protein and iron while being low in carbs. Definitely guilt-free pasta when eating this! Explore Asia makes bean pasta in a variety of beans, I just enjoy the black bean one most! This product is a little harder to find, but I'm starting to see it more and more at gourmet grocery stores. You can also order it online (for a better price!).
Schar Anellini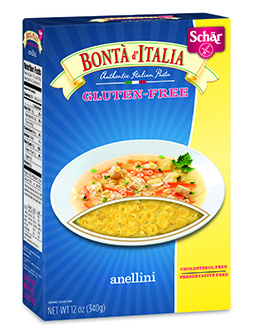 These are my favorite type of noodles to put inside soup. When I was a little girl, I was sick a lot (hence undiagnosed Celiac) and my mom used to make me homemade chicken noodle soup with noodles similar to these ones.(little did we know I was getting worse from eating them since they contained gluten!) These Anellini noodles are sometimes at gourmet grocery stores, but I always buy them online!
Breakfast:
Natures Path Peanut Butter Panda Puffs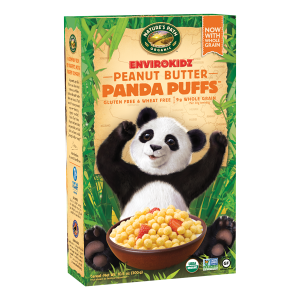 Yes, I'm a child when it comes to cereal! Many mainstream brands are making gf cereals now (Chex, Cheerios, Special K, etc) but I've heard horror stories about some of these products being contaminated, that's why I mainly stick to certified gf cereals. Natures Path makes a variety of great gf cereals but these peanut butter puffs just happen to be my favorite! You can find these at most grocery stores.
Vans Waffles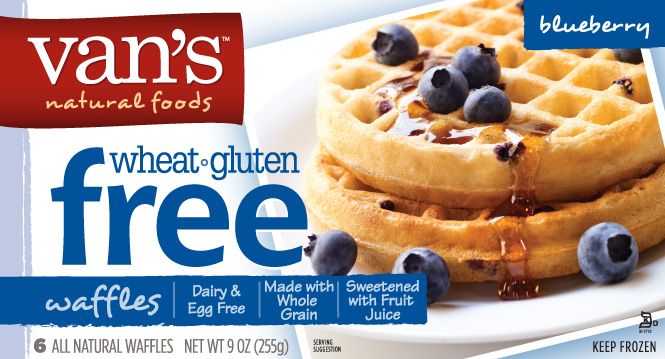 My go-to breakfast often is a waffle with peanut butter on it, topped with bananas and cinnamon. These blueberry Van's waffles are my favorite kind. Don't ask me why, but for some reason I feel like the blueberry ones hold together better than others. You can find these at any large grocery store.
As we all know, gluten free products tend to be pricey but I seem to pretty much always find them cheaper through Amazon.
There you have it, some of my go-to gluten free products! Do you have any that I need to know about?!