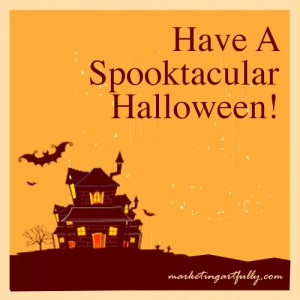 Happy Friday friends! It's been a while since I've done a "Friday Favorites" so I'm glad to be back! I've been so busy with work and wedding planning. Anyways, on to my favorites from the week:
1. Gilmore Girls Netfllix Mini-Movies?!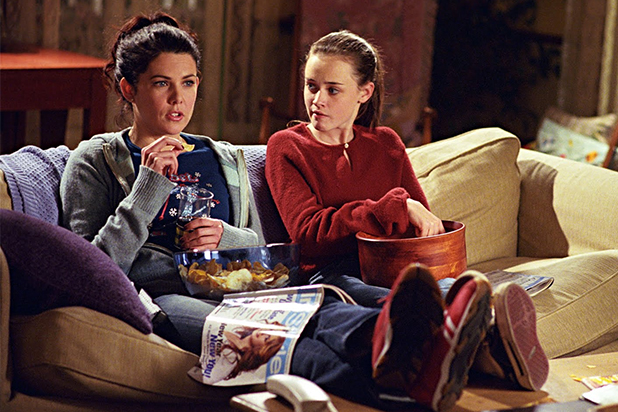 Has anyone else heard this amazing rumor?? Apparently, Netflix is in talk of doing four-90 minute episodes/mini-movies of Gilmore Girls!! Although it's not confirmed, I heard Lauren Graham said she "can't deny" this story. Oh how I hope this happens. I could really use some Lorelei in my life! 🙂
2. Trader Joe's Gluten Free Pumpkin Pancakes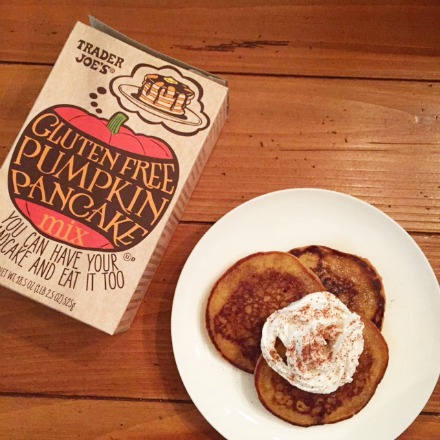 Oh man these are good… I mean really good!! When I saw these at Trader Joe's I thought I would give them a try and I'm so glad I did. They are very light and fluffy, unlike some other gluten free pancake brands that I've tried. The only thing I did differently is I added a little more water to the batter to thin it out. Pumpkin is my love language! 🙂 Thanks Trader Joe's for caring about the taste buds of those of us who can't eat gluten! For those of you who don't have a TJs near you, you can order them here.
3. Fall Nails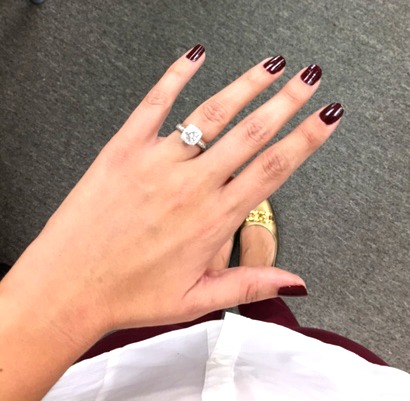 Yay for fall nails, and double yay for fall nails matching my pants! 🙂 I know I've told you before, but I have two basic shades I always wear… light pink/white/neutral and dark colors. I love how both of these can be worn year around but work extra well for fall/winter. I'm a big lover of Essie and OPI nail polish, but this color I'm wearing in the picture is actually Sally Hansen. My good friend gave me this polish and I instantly fell in love! It's Sally Hansen Inst-Dri in Cinna-snap. It literally drys super fast and lasts for days! I've had it for years now and it's still good. I'm not sure if you can still find it in the store, but you can also order it here. Ps: My shoes are from Naturalizer and they are super comfortable! I've had them for a few years so they don't sell them any more, but these are cute gold flats from there too, and they're on 60% off!
4. Halloween!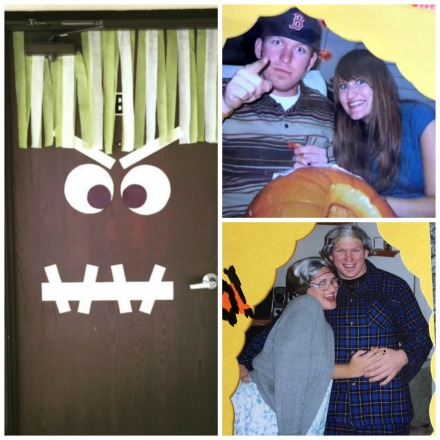 I'll be honest, I'm not a huge lover of Halloween… I know, I know. I just don't find all the creepy stuff fun. I'm a huge fan of fall and fall decorations, but not so much of Halloween. However, I do find the silly stuff fun for kiddos. Next week I'll share with you our Halloween celebration that we had all week in social skills groups. You can see a little preview of my door decorated! The kiddos got a kick out of it! You can see last year's party here. Halloween also holds a special place in my heart because it's when Erik and I started dating (back in high school). This  Halloween marks 12 years!
I hope you all have a fun and safe Halloween weekend!
Question:
What are your favorite things from the week?