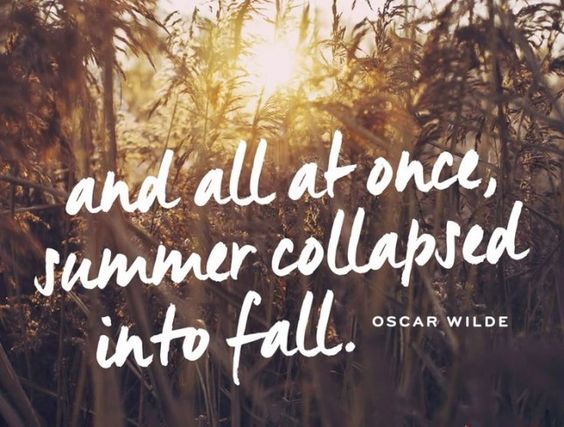 Happy Friday! We have officially made it through our first week of fall… however you would never know that here in southern California! On Monday during lunch I went to a Pure Barre class, and no joke when I got out it said it was 106 degrees! Yikes! Come on weather, I'm ready to pull out my scarves and slow cooker!
I haven't done a "Friday Favorites" in a while (these are some of my favorite posts!), so I thought I would bring it back today. Sit back and here we go!
1. Essential Oil Rollers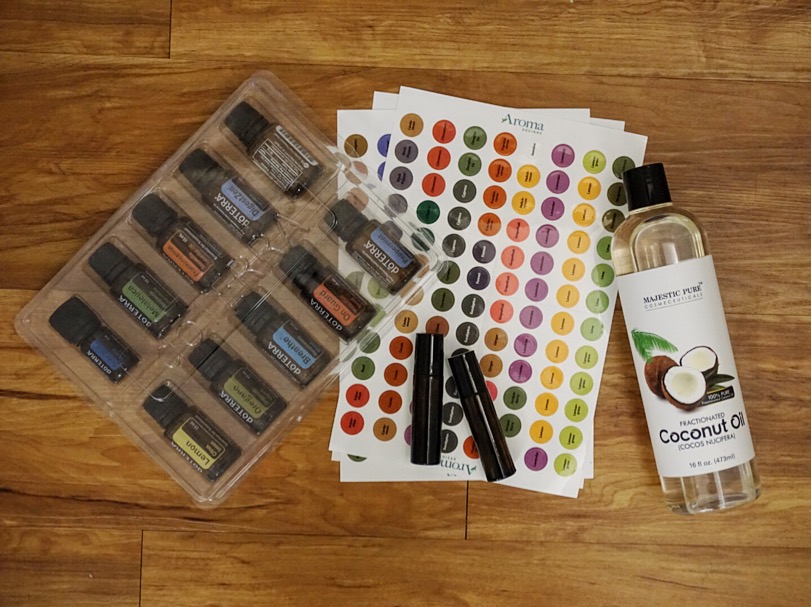 If you've been a reader for a while, then you know I'm a big fan of essential oils. If you're not a believer or don't know much about them, you should read my post on Essential Oils 101!  I diffuse them daily and have just been using them in their pure form, but lately I've been reading a lot about diluting them and making roller balls.
I'm really excited because I ordered the roller balls, carrier oil and labels… now I need to make them! I'm planning on doing that this weekend and then I'll share the details with you!
2. Enjoy Life- Soft Baked Minis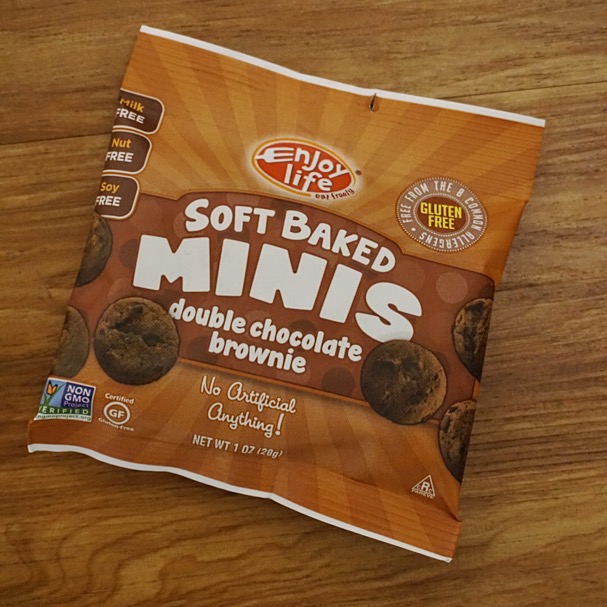 You guys, you need these little treats in your life! I'm not a huge fan of prepackaged gluten free cookies, as you know they often are very hard and have a funny taste… but not cookies from Enjoy Life!
I love that these now come in a mini version and in a snack pack! They're perfect to pack in lunches, for keeping a treat in your purse or even just helping with portion control. They come in other flavors as well, but I'm a fan of the soft baked ones!
You can find them at certain grocery stores or buy them online here! 
3. Everyday Coconut Face Scrub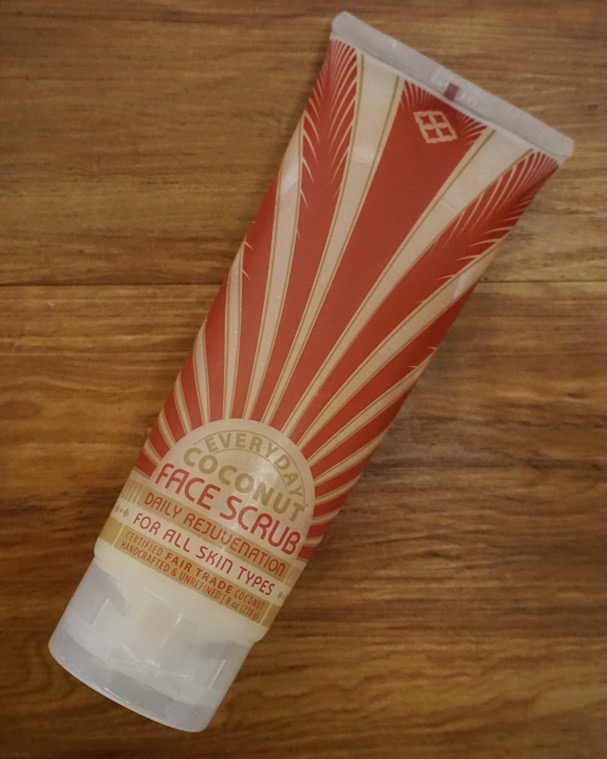 So you know my favorite face cream EVER is from Everyday Coconut and now I'm a believer in their face scrub too! I have really sensitive skin and this works like a gem.
The scrub is made mainly of Coconut Oil, Cane Sugar, Sea Salt and Sunflower Seed. It scrubs my face, but leaves it feeling moisturized too (if that makes sense)! What I love about their products are that they are: gluten free, no animal testing, fair trade, vegan, no synthetic fragrances, no parabens, and no microbeads!
If you recall, I'm passionate about NOT using products with microbeads. To learn why, you can read my post on it here!
3. "She Believed She Could, So She Did"
So I've officially been 30 for a week and I've decided my motto for the year (or decade!) is "She Believed She Could, So She Did"! If you read my post last week where I gave my 20-year-old self advice , then you noticed there was a theme in my 20's… fear… of change, of failure, of illness, of success etc. 
I found this bracelet and decided to buy it for myself. Every day I look down and am reminded "She Believed She Could, So She Did". It also looks cute with my new watch Erik bought me! 🙂
Speaking of my birthday, over the weekend my parents had a family bbq for me. Look how pretty the table is that my mom set!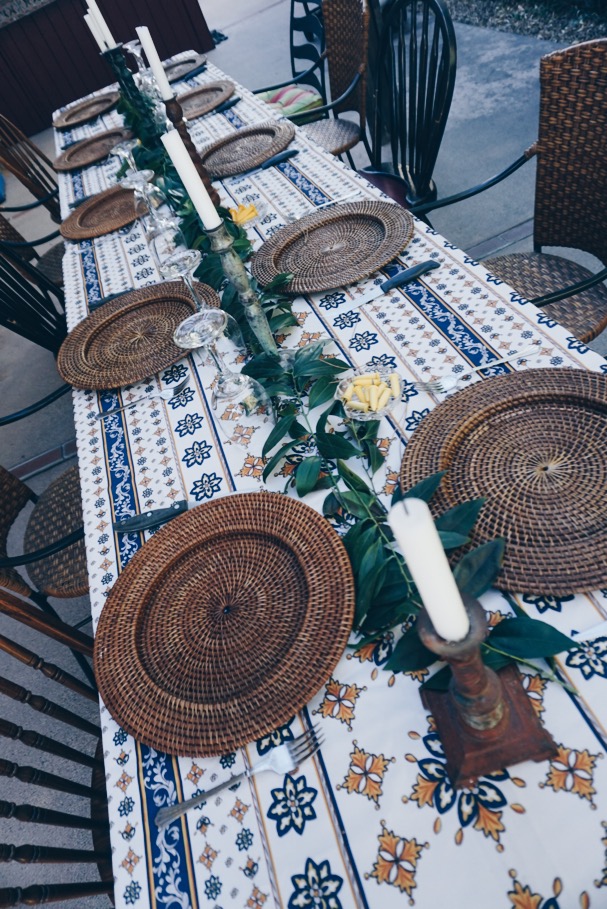 Since football was on, all the guys were inside watching the game before dinner and us girls were outside catching up!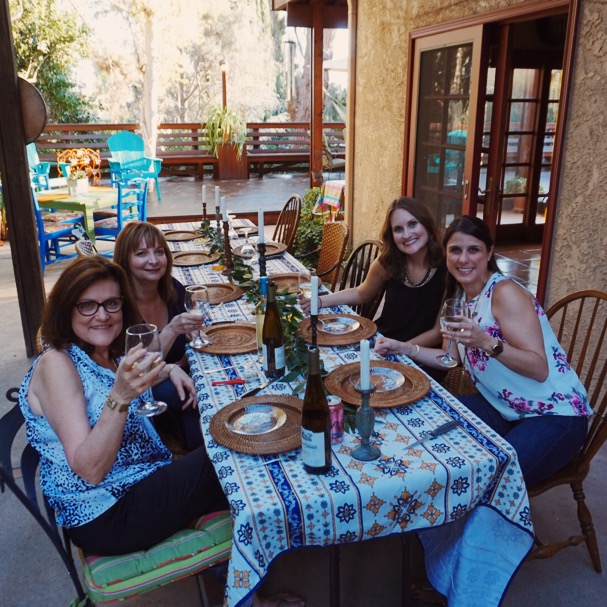 My sweet mom, Godmother and cousin Cathy!
There you have it, some of my favorite things from the week! I hope you all have a fabulous weekend!  xo
Question:
Are you up to anything fun this weekend?

Are you having fall weather yet?! Ha
Today I'm linking up with Erika!
*Ms.Modify is a participant in the Amazon Services LLC Associates Program, an affiliate advertising program designed to provide a means for sites to earn advertising fees by advertising and linking to amazon.com