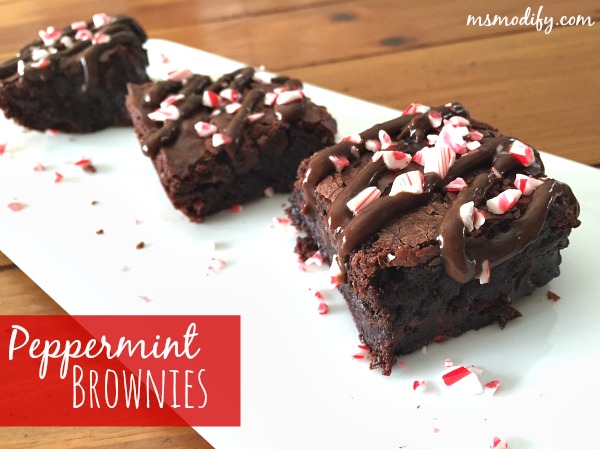 During fall, pumpkin is the way to my heart but come winter I'm all about peppermint! These peppermint brownies are a simple twist to add a little something extra to your good old brownies. The peppermint is subtle enough where it's not overpowering, but just enough to get you into the holiday spirit!
These peppermint brownies are the perfect little treat to make for a party, or to keep at home all to yourself!
Ingredients:
1 box gluten free brownie mix & everything you need to make it (whatever the box says)
½ tsp peppermint extract
½ cup peppermint crunch
5 ounces dark chocolate chips, melted
crushed candy canes
Instructions:
Preheat oven to temperature box calls for. Grease 8×8 pan and set aside.
In a bowl, stir together ingredients which box calls for plus peppermint extract and peppermint crunch.
Spread batter evenly into prepared pan.
Bake as long as box recommends.
Cool to room temperature.
Put melted chocolate in a Ziploc bag, snip off a small corner tip, and drizzle over brownies. Sprinkle with crushed candy canes. Let cool until chocolate sets, then cut into squares.
Enjoy!