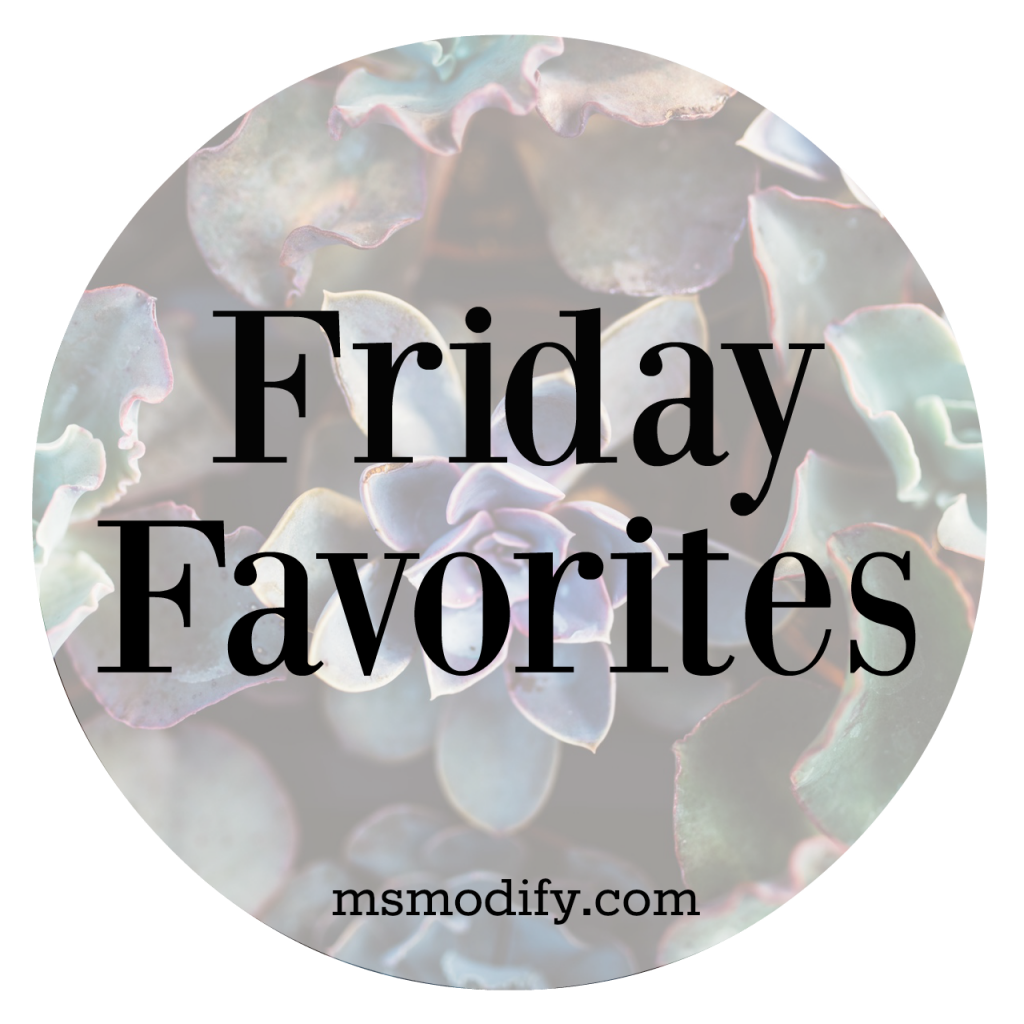 Happy Friday! Was it just me, or did this week fly by? Today I have some random things to share with you… so grab your coffee and enjoy!
1. HomeGoods Find- Pasta Sauce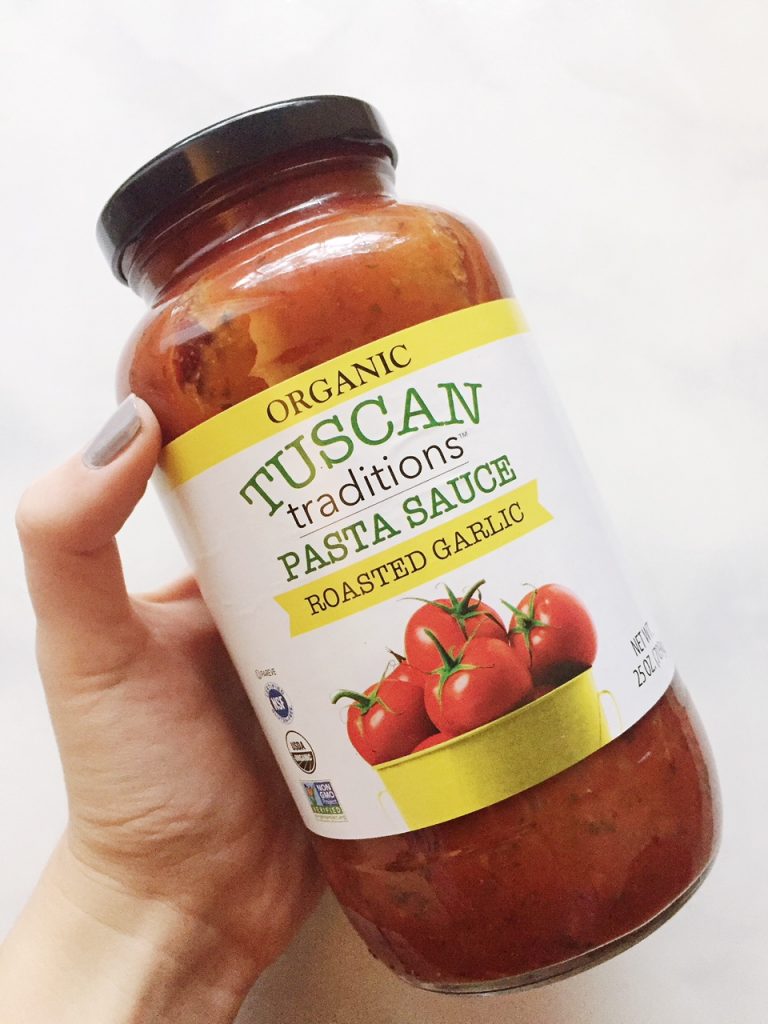 Hi, my name is Kristina and I'm a Maxxinista! I'm obsessed with TjMaxx and HomeGoods! I literally have great luck there with everything… clothes, shoes, accessories, dishes, pillows, shampoo… you name it… BUT, what I have the best luck with is gluten free products! YES!
If you follow me on Instagram and Facebook, then you already know I share many of my finds there. Not only do they have gluten free products, but they're often certified GF and… they're SO cheap! I typically make my pasta sauce from scratch, but there are those days when I'm in a hurry and am hungry so it's nice to have a jar of sauce in the pantry. I now only get it from HomeGoods/TjMaxx bc they almost always have ones that are certified GF, organic and Non-GMO. Oh… and this jar was only $2.99!
Since those stores are hit or miss, they don't always have the same brands but I always find something! I'll keep sharing my finds with you on social media.
2. Aldi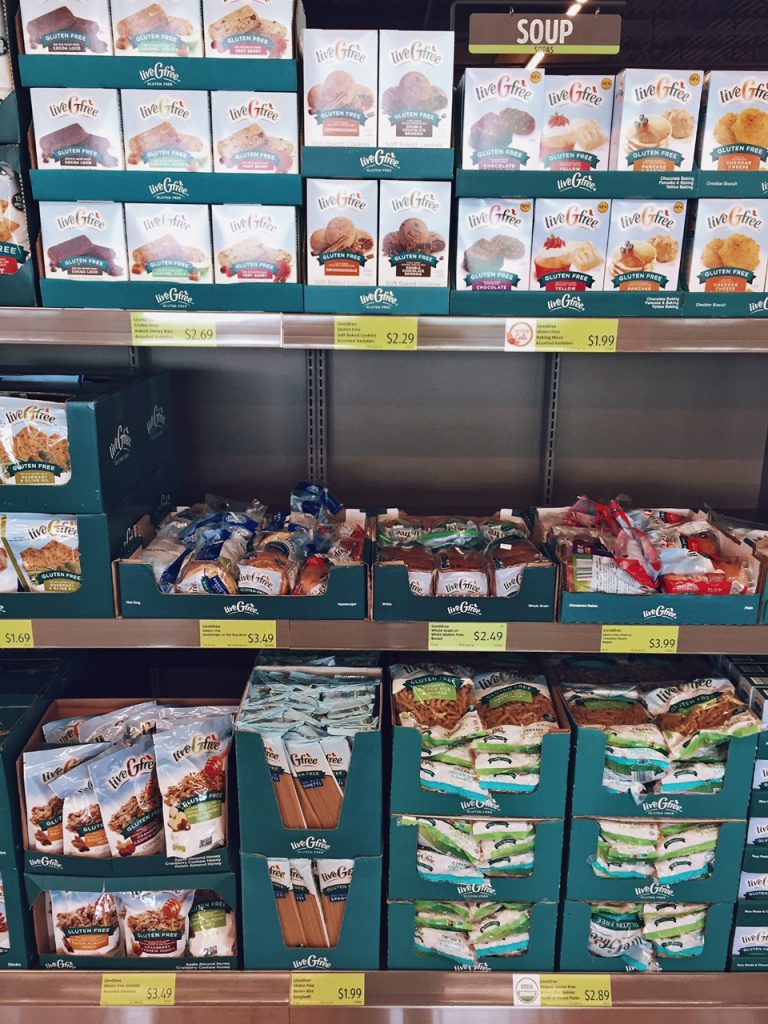 Do you guys shop at Aldi?? I went there for the very first time a couple weeks ago and I was very impressed with the prices! They have their own line of gluten free products, which are all certified GF…look how affordable it is! I grabbed some GF pasta for Erik (I typically make zoodles or sweet potato noodles for myself when I make him pasta).
I posted this pic on social media, and a few people commented that just because they're gluten free products doesn't mean they're good for you. I would like to address this- Yes, I absolutely agree! Processed food is processed food whether gluten free or not….being gluten free doesn't make it healthier. In all honesty, I rarely eat packaged food. 90% of my diet consists of fresh fruits, veggies, and meat. However, I think enjoying gluten free (or grain free) crackers or cookies in moderation is perfectly fine (at least for me). Navigating life with celiac disease presents itself with many challenges and is hard enough as is (reading labels, avoiding cross-contamination, dining out, social events) that I think treating yourself in moderation is fine. Obviously, there are also some products better than others (regarding ingredients). Everyone needs to make choices that work best for themselves.
I did a little research on Aldi, and apparently, they're a German company that has announced they've been removing eight pesticides from all products in U.S. stores- I love hearing that!
3.  Simple Mills Pizza Dough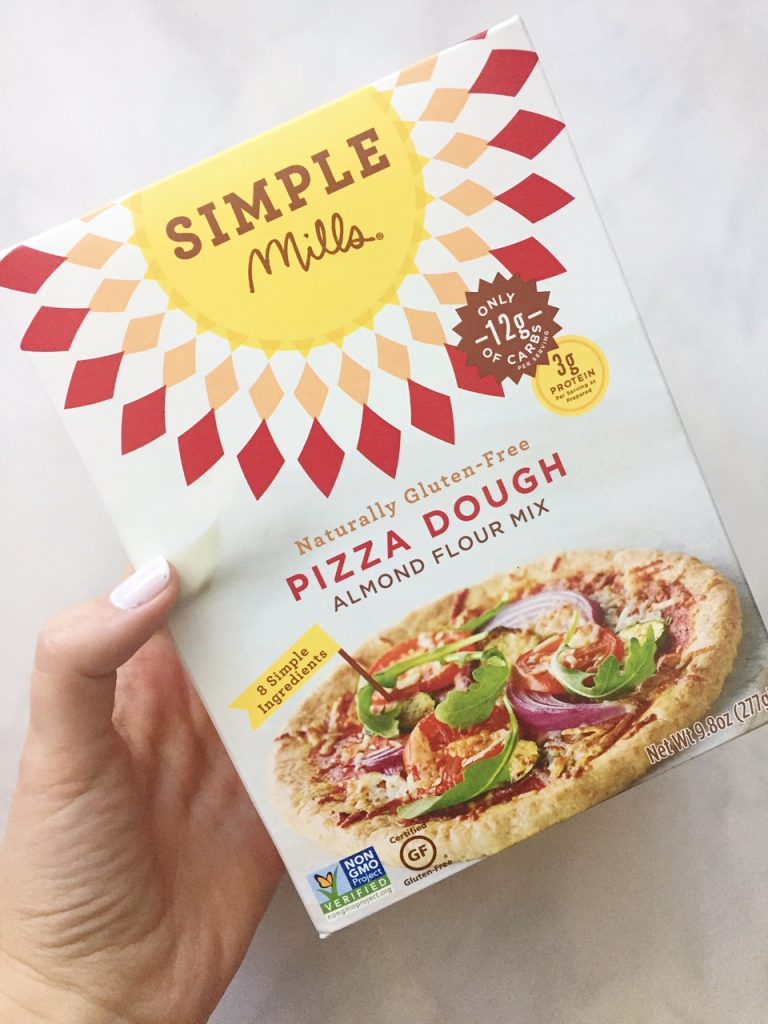 I try to choose grain-free options as much as possible, which brings me to Simple Mills! It's one of my favorite brands for grain-free, certified GF products! Many of their products are made with almond flour and they're SO good (I love their crackers!).
I've been trying to eliminate dairy out of my diet, so finding pizza options has been a little challenging! The other day I saw this pizza dough at WholeFoods and decided to try it.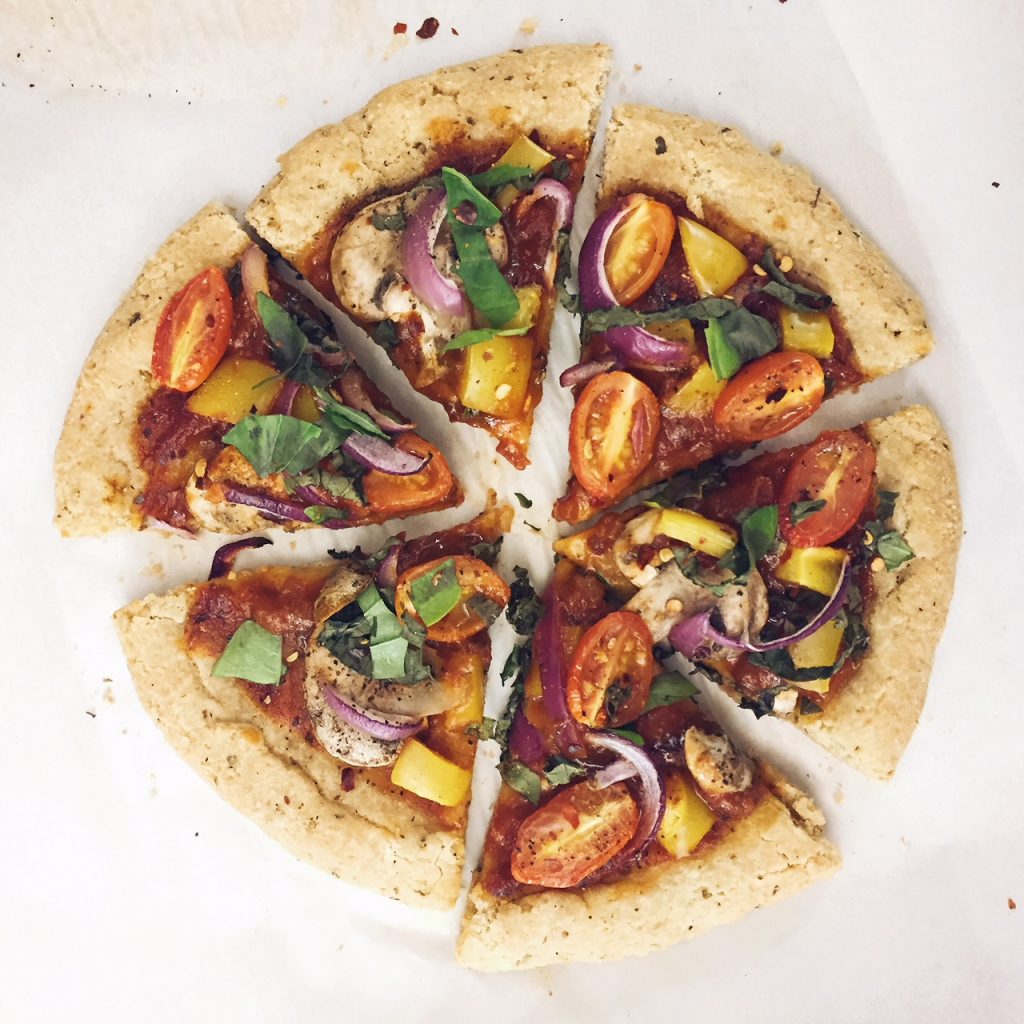 I made mine without cheese and I didn't even miss it! I just slathered on the sauce and loaded up the veggies. It was so simple to make and was ready start to finish less than 25 mins. There is no yeast needed, so you don't have to wait for the dough to rise.
Random Favorites…
1. The Patriots!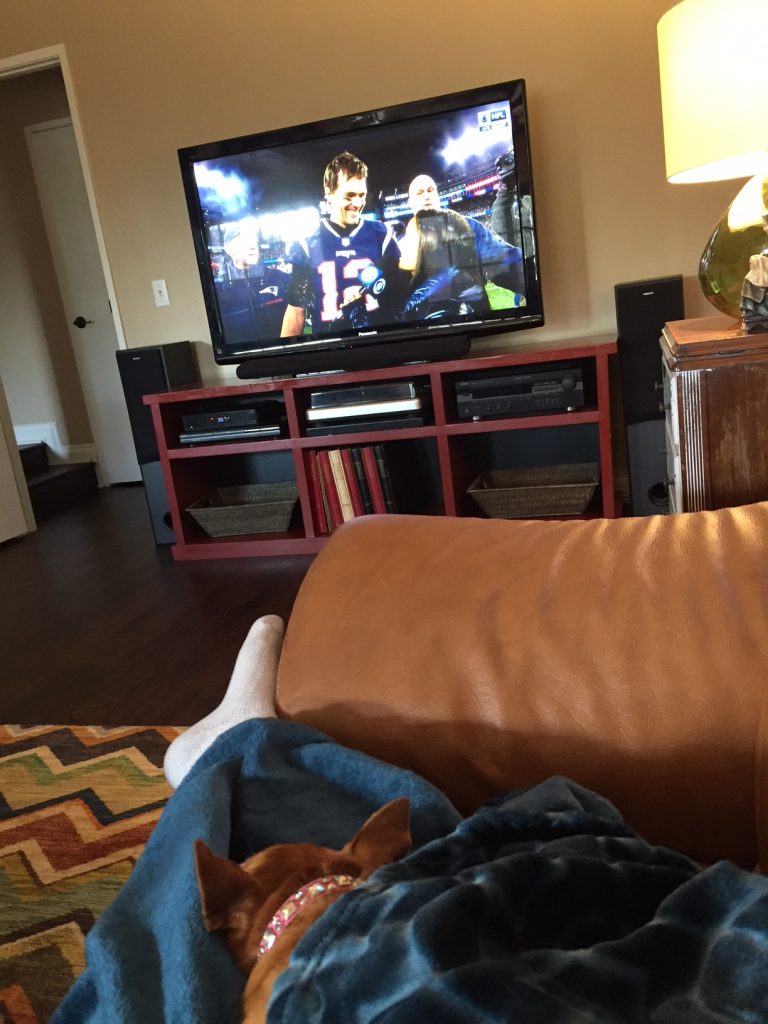 My dad is from Boston, so I was born being a Pats fan! Bella is the #1 fan… since it means lots of lap/cuddle time for her!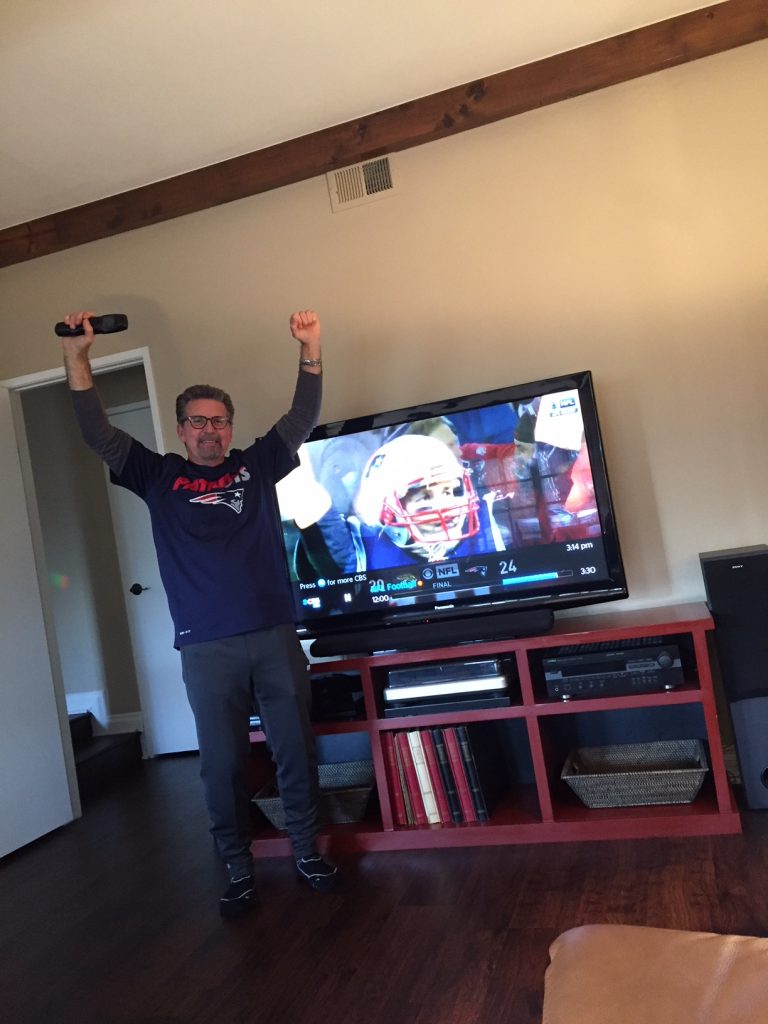 I always watch games at my parent house… needless to say, someone is quite excited about Super Bowl!
2. Downton Abbey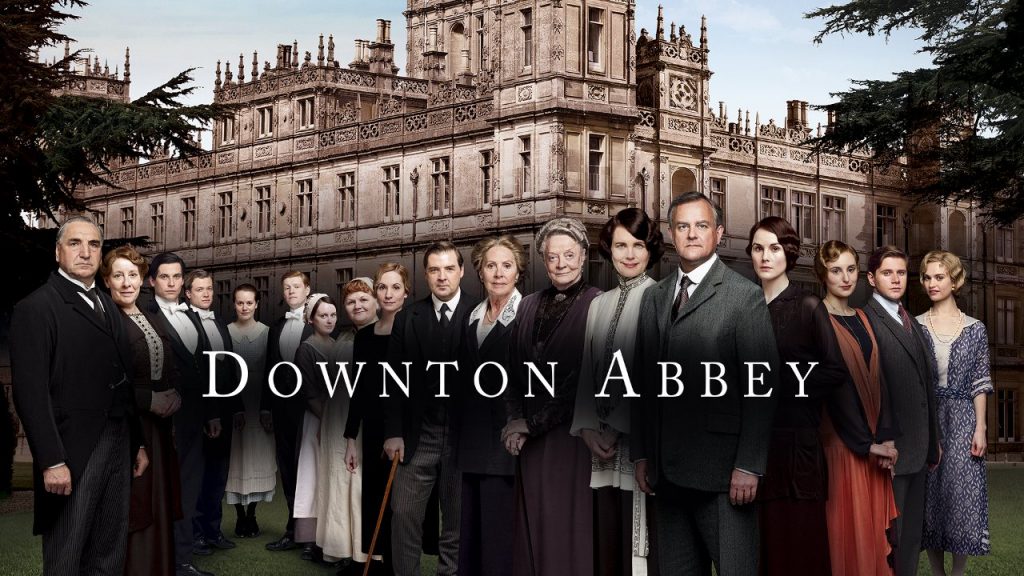 Have you watch Downton Abbey?! I never thought I liked period dramas until we started this show! Erik and I have been binge watching on Amazon and I'm obsessed with it. I'm sad to say we are approaching the end of the series. Do you have any recommendation on what we should watch next?
I hope you all have a wonderful weekend! xo