This past weekend I did my first Farmers Market and I thought I would share all about it with you today! A couple weeks ago I shared that I launched my gluten free & dairy free cookie business "MsModify Cookies", so the Farmers Market is my very first step in the process!
First off, I want to start by saying I now have such respect for people that do Farmers Markets because when you attend one, you don't necessarily realize how much goes into it!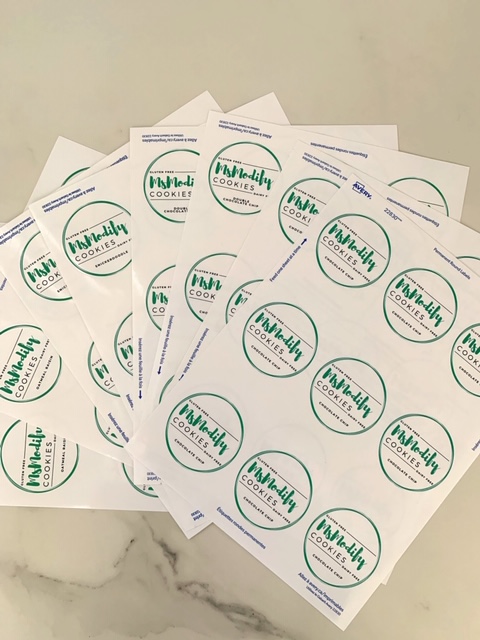 Leading up to Saturday, I was busy preparing! I got all my labels printed and prepared my packages.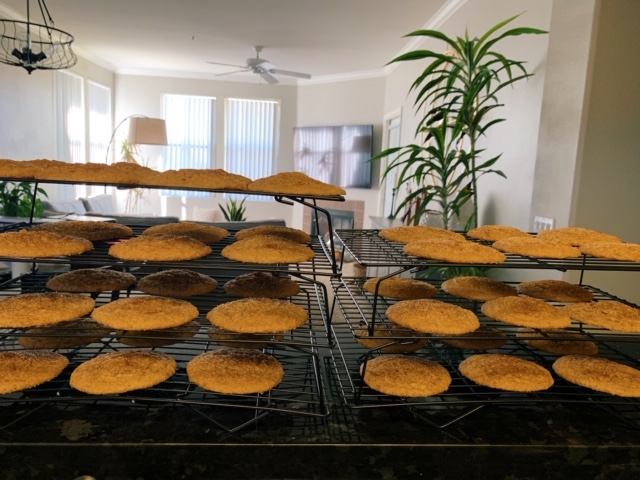 I'm starting off as a cottage baker, which basically means I'm baking in my home kitchen. In order to do this I had to take a class, get certified with the health department, get licenses, etc. Because of this, I'm only legally allowed to sale in the state of Arizona for now and can't ship out of state. We will see what the future brings and hopefully I will be in a commercial kitchen and can get my cookies out nationwide!
For now I like baking in my kitchen since I'm the only one that brings food in and cooks there, so I'm able to confidently say it's a dedicated gluten free kitchen!
I spent ALL day in the kitchen Friday baking and I LOVED every minute of it! I had Hallmark Christmas movies on in the background and coffee brewing all day!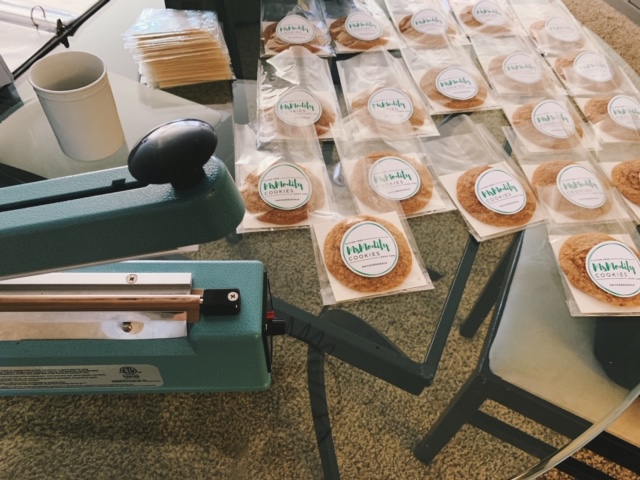 I sat with my cup of coffee and was a sealing machine!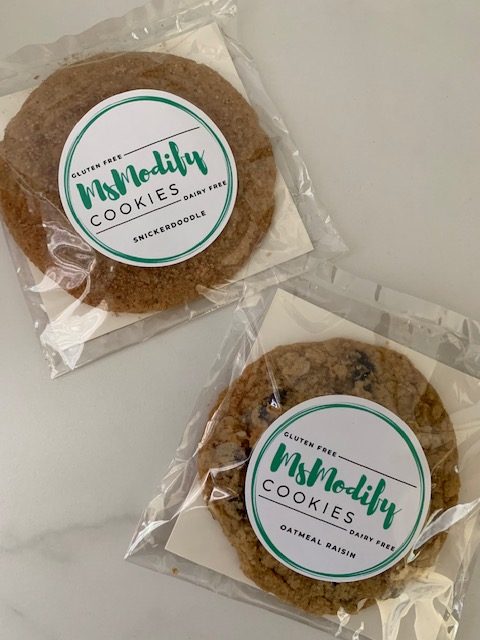 Here the cookies are all packaged and ready to go!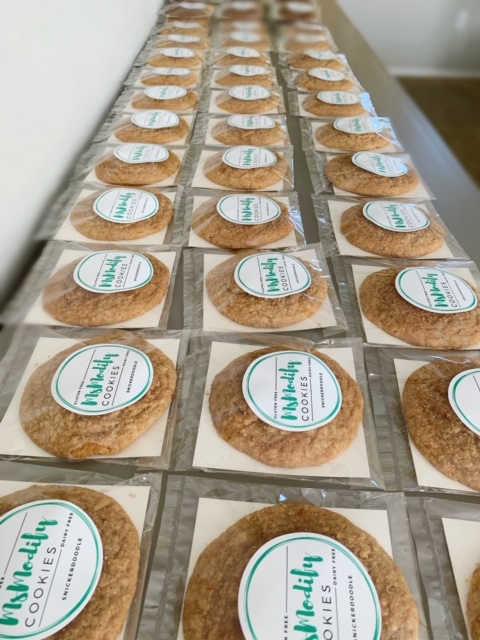 Did I mention I was baking ALL day?! Ha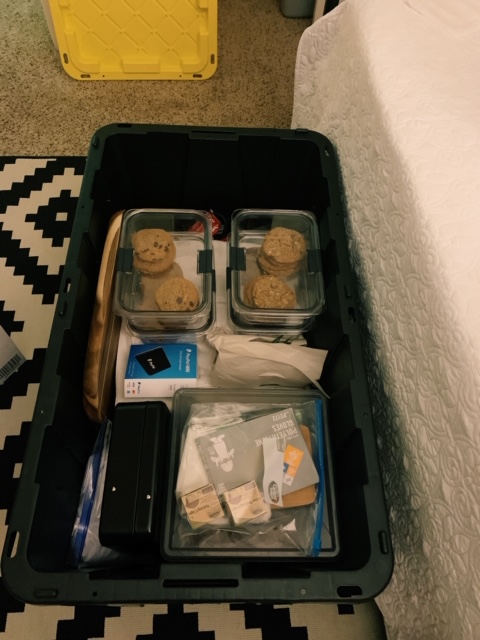 Friday night I loaded up my big tote with everything for the Farmers Market. Those cookies in the containers are my samples!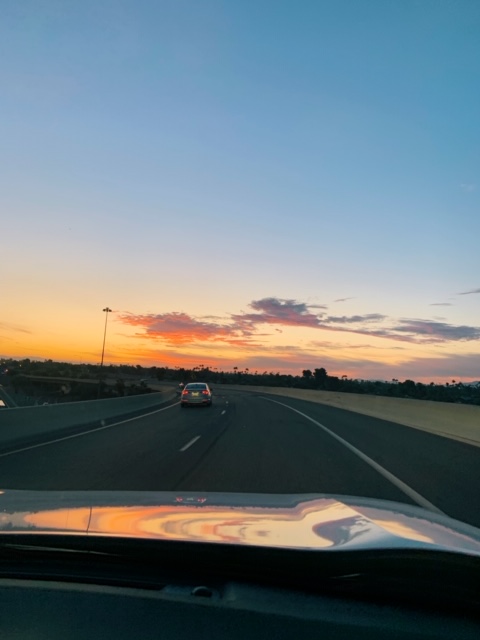 We're doing the Gilbert Farmers Market which is about 40 minutes from where we live, so we had to wake up early! Look at the pretty sunrise on our way.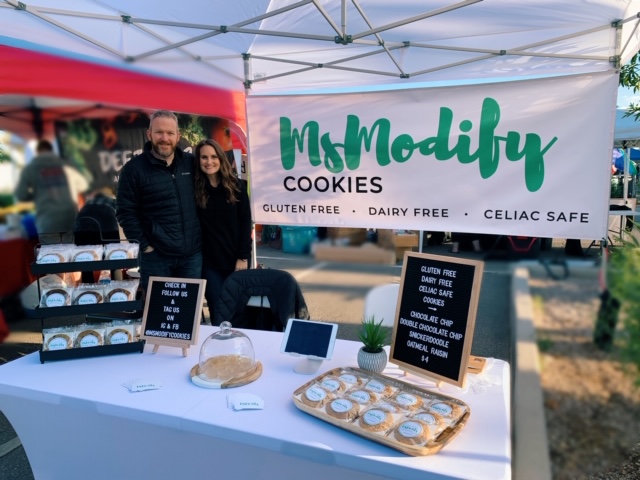 By "we" I mean me and my incredible husband, Erik! He works so hard Monday- Friday at his job and has a commute, so I'm sure the last thing he wants to do is wake up at 5am on Saturdays to help me with the Farmers Market BUT he's so excited for me and really enthusiastic to help! I'm so appreciative for him and love how we're always a team!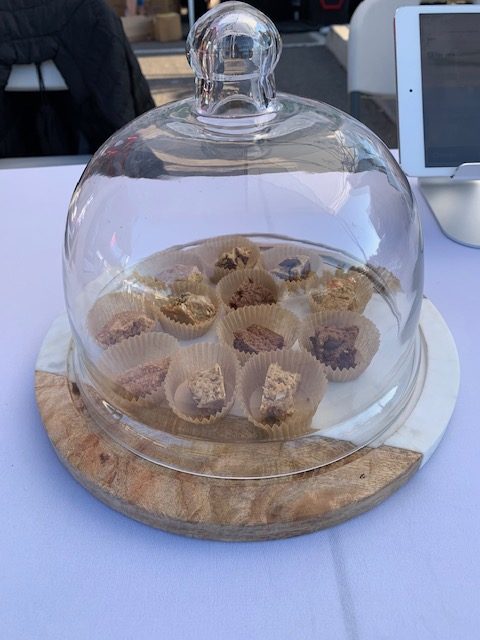 Samples were cut and ready to go!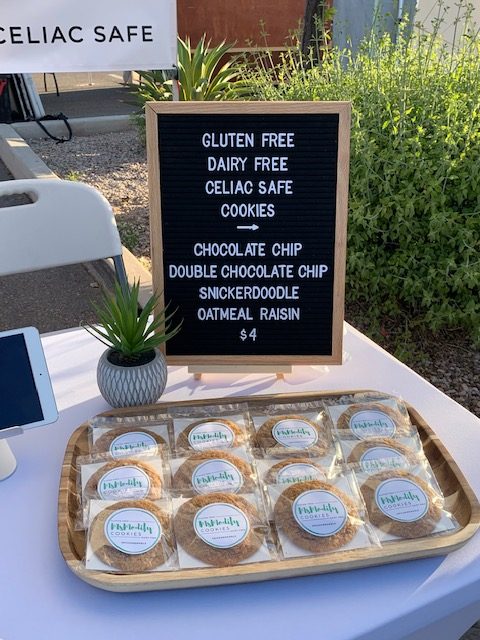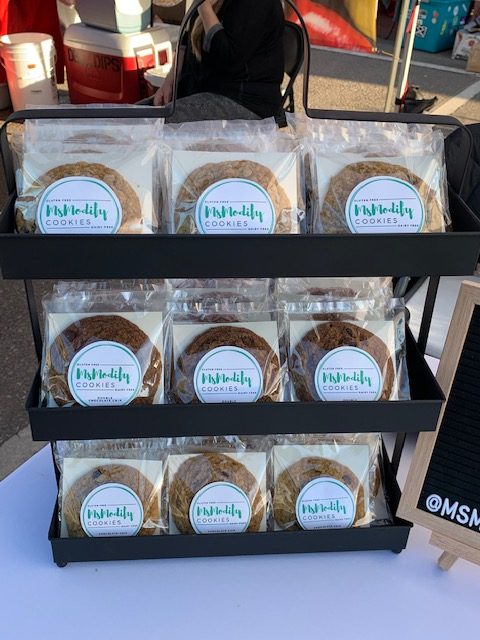 I went into the day not knowing what to expect and definitely learned a few things for this weekend (for examples, chocolate chips DO melt in the sun! Ha) but overall it was a wonderful first experience and I can't wait fo this Saturday!
If you're local be sure to stop by the Gilbert Farmers Market and come find me! For the rest of the year I will be there: 11/9, 11/16, 12/7, 12/14 and 12/21!
Thanks for all your support!