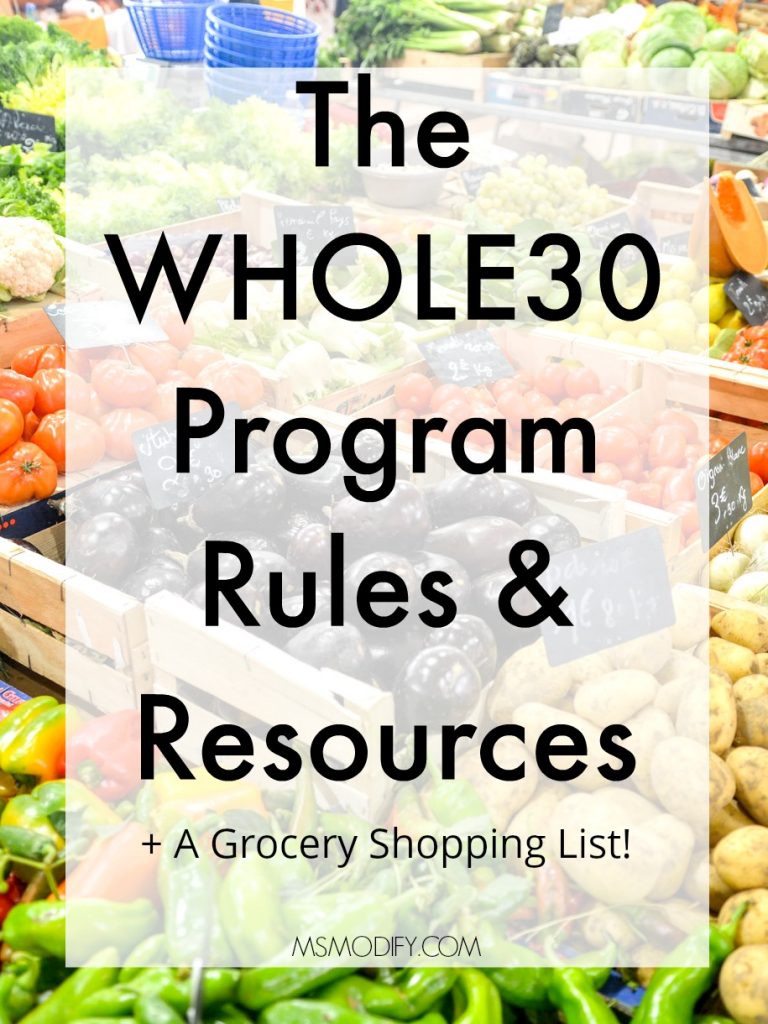 Now that I gave you an intro to the Whole30 program, I thought today we'd dive into it a little more with rules and resources! First off, I want to acknowledge that if you've decided to jump on board and commit to a Whole30… it's going to be challenging at times, but SO worth it! I know I said this before, but my last time doing a Whole30 was life changing for me and I continue to use what I learned during it.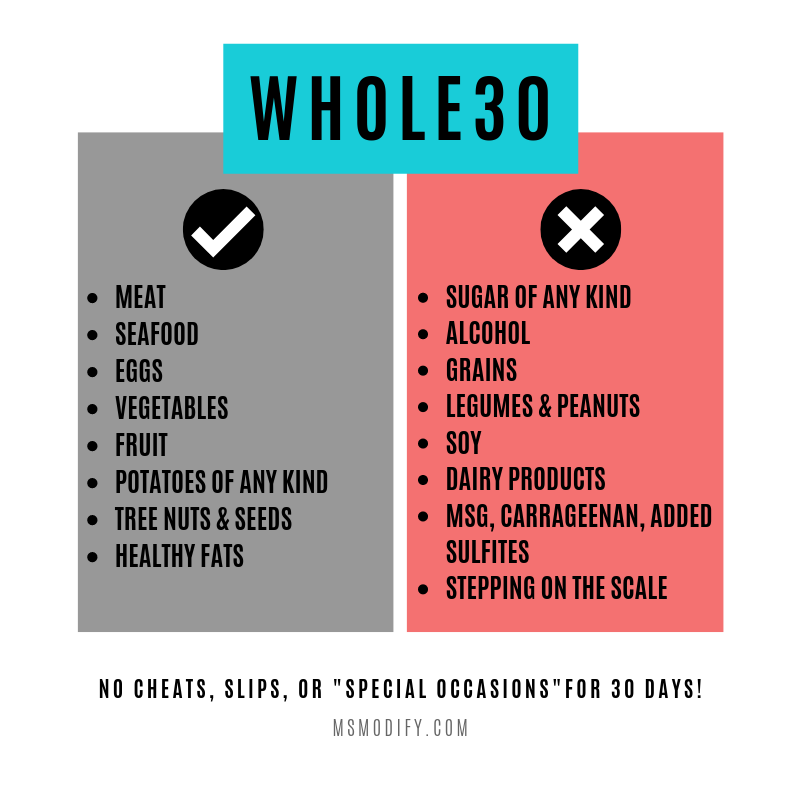 Whole30 Rules:
The rules of Whole30 are strict, yet simple. Strict because there is absolutely no cheating… not even a bite or for a special occasion during the 30 days. If you cheat, it's recommended you start over. I say it's simple because you just need to focus on eating whole, nutrient-dense foods (focus on meat, vegetables and fruit).
If you're even considering doing a Whole30, then most likely there is a reason… you don't feel your best, maybe you don't have a healthy relationship with food, or you just want to overhaul your eating habits to a healthier approach.
For 30 days, you must stick to the following:
Eat real food

No added sugar, real or artificial

No alcohol of any kind

No grains (wheat, rye, barley, oats, rice, millet, bulgar, sorghum, sprouted grains, amaranth, buckwheat, or quinoa.)

No legumes (beans of any kind, peas, chickpeas, lentils, and peanuts. Also, no soy- soy sauce, miso, tofu, tempeh, edamame, soybean oil, soy lecithin). Green beans, snow peas, and sugar snap peas are an exception since they are mostly plant matter (the pod).

No Dairy (cow's, goat or sheep's milk products) Clarified butter and ghee are the exception.

No carrageenan, MSG, or added sulfates

No recreation of baked goods or "treats" or junk food with approved ingredients- (i.e banana egg pancakes or paleo dessert)- Doing so won't change your cravings or habits.

No weighing yourself

No cheating!
If you want the reasoning behind these, be sure to check out my Intro to Whole30 blog post.
There are so many great resources out there about The Whole30 Program. Here are some of my favorites:
Websites/Blogs with Whole30 Recipes:
Whole30 Books/Cookbooks:
The Whole30: The 30-Day Guide to Total Health and Food Freedom
The Whole30 Fast & Easy Cookbook 
It Starts With Food: Discover the Whole30 and Change Your Life in Unexpected Ways
The Whole30's Food Freedom Forever 
The Whole Smiths Good Food Cookbook  
30 Day Whole Food Instant Pot Cookbook 
Ready or Not!: 150+ Make-Ahead, Make-Over, and Make-Now Recipes by Nom Nom Paleo 
Well Fed Weeknights: Complete Paleo Meals in 45 Minutes or Less 
Danielle Walker's Against All Grain: Meals Made Simple 
I also created a shopping list to help you get started with your Whole30. This is not everything you can buy, just some ideas to get you going!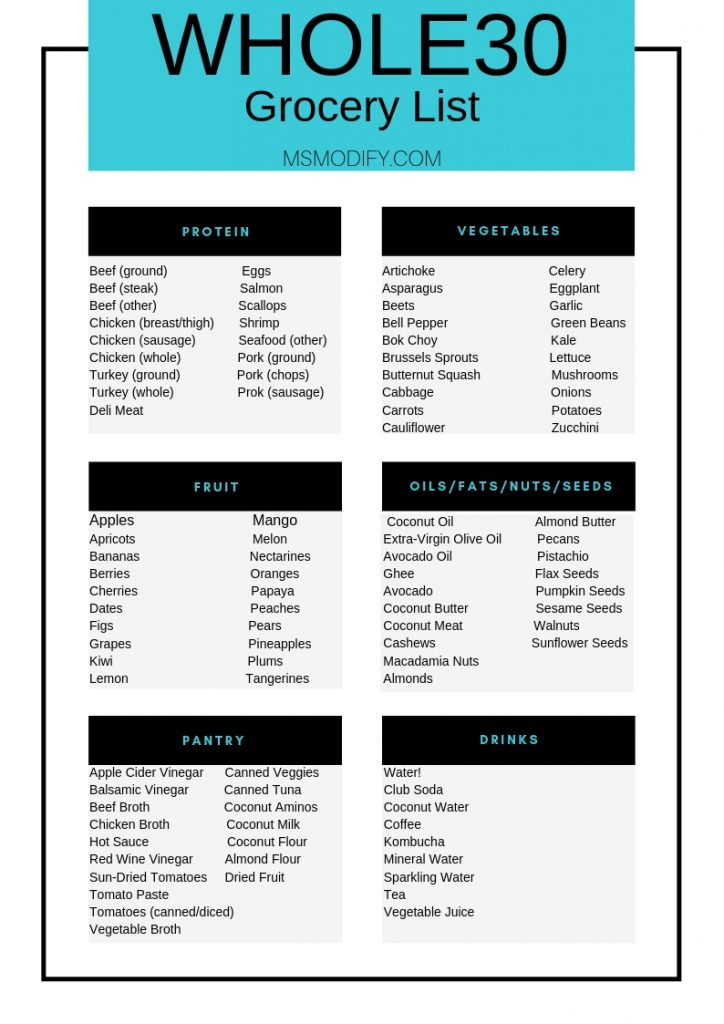 Click the link to download and print! → Whole30 Grocery List
Don't forget to follow my Pinterest Whole30 board for recipes ideas and tips!
Stay tuned for more Whole30 tips & recipes!
This post contains affiliate links. You can read more about that here.