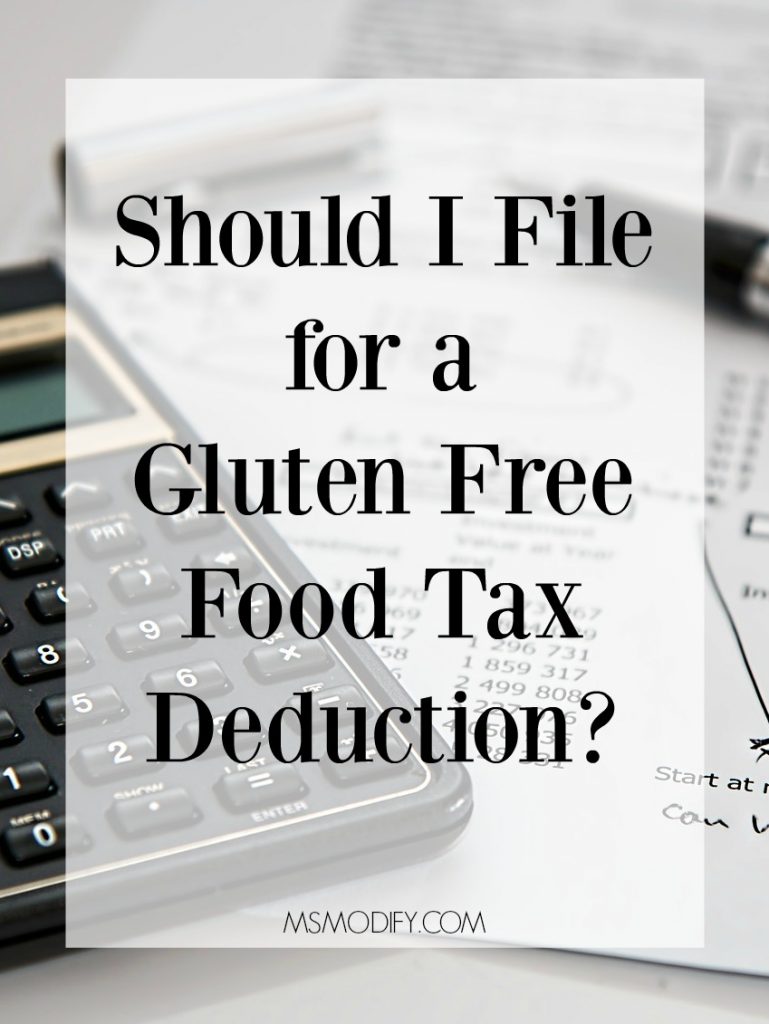 It's no surprise that those of us who eat gluten free spend more on groceries than non-gluten free eaters. Have you ever compared prices? It's crazy how a gluten free loaf of bread is double the price and half the size!
Deducting gluten free food from taxes is something I've heard about for a while, but recently looked in to.  Personally, I'm not sure if it's worth the amount of work it takes. But, I want you to be the judge of that for your life so here is a brief overview of the guidelines for filing for a gluten free food tax deduction.
You need an official diagnosis from your physician:
Many people eat gluten free for various reasons, but only those with an official diagnosis with a gluten- related disorder will qualify. You will also need your doctor to write you a prescription stating a gluten free diet is your treatment option.
Expenses must exceed 10% of your Adjusted Gross Income:
You will qualify for a refund only if your medical expenses (including gluten free food) are more than 10% of your AGI. This might seem confusing, so click here to learn more about this.
Keep track of your gluten free food purchases for the whole year:
When it's time to efile your taxes for the year, keep in mind that you can deduct the amount you are spending on gluten free food that is in EXCESS of the cost of the gluten containing food that you are replacing. This means you'll have to calculate the difference between the cost of gluten free alternatives vs. the cost of gluten-containing foods. For example, if you purchase gluten free bread for $6.50 and non-gluten free bread cost $2.50, you'll only be able to claim the difference: $4.00. I recommend using a spreadsheet for this and just filling it on as you go.
The Celiac Disease Foundation provides more detailed information on this issue, you can read their overview and recommendations here.