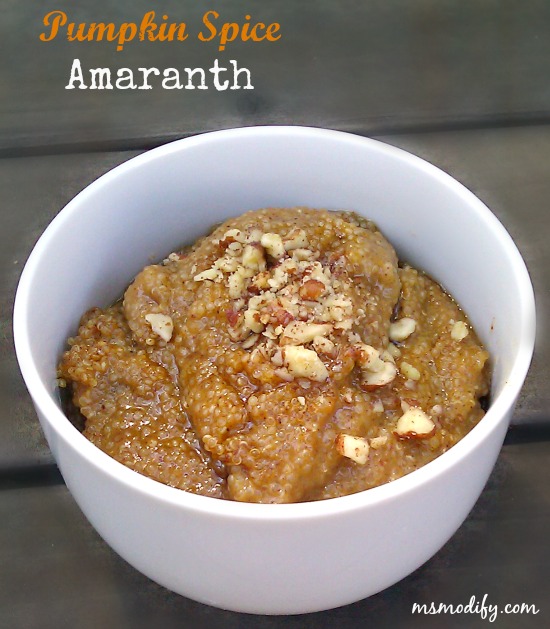 I used to always love oatmeal. Unfortunately my stomach no longer tolerates it. If you have celiac disease, you need to make sure to eat certified gf oats but many people (like me) can't even eat those.
I have been searching for something that can replace oatmeal as breakfast for our cold southern California mornings (haha). I came across amaranth.
Let me just give this declaimer: it is very earthy tasting, similar to quinoa but even more so. If you don't like that about quinoa, then you probably won't like this. So please know that going into it! I in fact love that earthiness about quinoa, so I love amaranth. If you haven't tried it, I say give it a try!
Ingredients:
½ cup amaranth, uncooked (soak overnight if possible, if not just rinse)
1 ¼ cup almond milk
2 Tbsp pure pumpkin (Libby's is gf)
1 tsp pumpkin pie spice
½ tsp pure vanilla
2 Tbsp pure maple syrup
Pinch of salt
2 Tbsp chopped pecans (optional)
Instructions:
Rinse amaranth with cold water. Add all ingredients (except pecans) to pot and bring to a boil. Reduce heat and simmer uncovered for 25 minutes, stirring often to prevent scorching on the bottom. Add more almond milk or water if needed.
Serve.
Optional: sprinkle with chopped pecans, drizzle with maple syrup and add a splash of almond milk.
Enjoy!