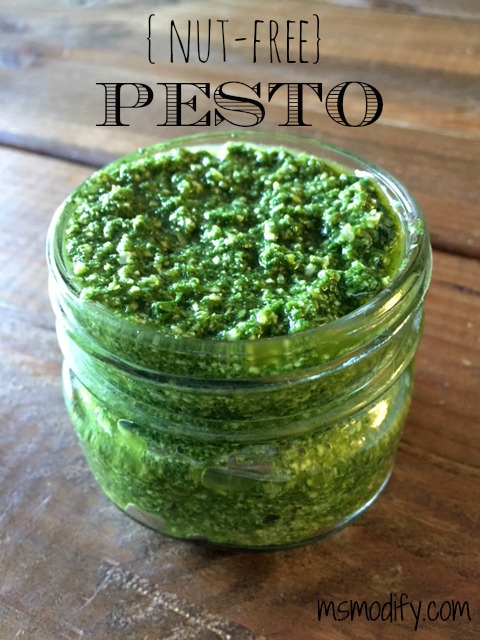 Pesto…yumm… I really don't think this needs an introduction other than it's really good and makes everything taste better! I like pesto in pasta, on fish, chicken, veggies or even as a dipping sauce…so ya basically on anything!
In all honesty the only reason I kept the pine nuts out is because I was trying to make it healthier and less fattening (yes, I know nuts are good for you!). So feel free to add them in!
Ingredients:
3 cups fresh basil leaves
3 garlic cloves
¼ cup grated parmesan cheese
½ lemon, juice of
½ cup olive oil
Salt and pepper, to taste
Instructions:
In the food processor, chop garlic until it's minced.
Add the basil and cheese and continue to chop.
Slowly drizzle in the olive oil while the machine is running. Blend until smooth.
Squeeze in lemon juice and add salt and pepper, to taste. (add more based on your liking)
There you have it, super-duper easy!
Today I'm linking here.