This Mediterranean chopped Salad is made with fresh ingredients and includes a boost of protein with garbanzo beans added to the mix. This flavorful salad makes the perfect healthy lunch or side dish!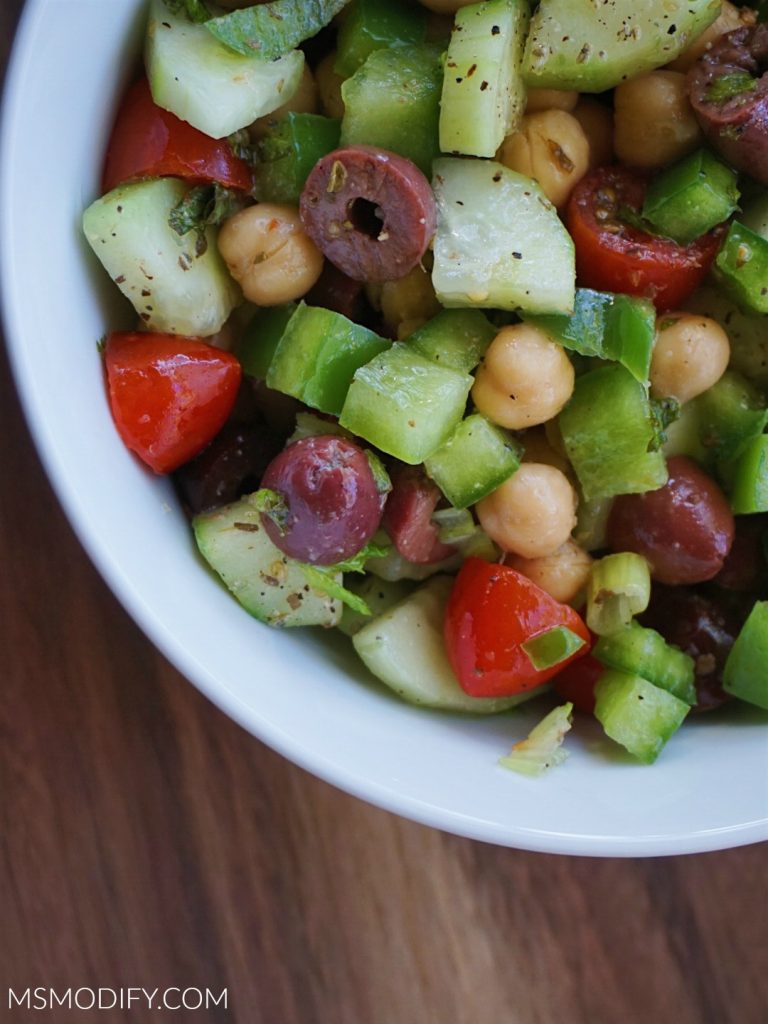 We are big salad lovers in our house. We have a salad every single night with dinner, just switching off between a green salad and a cucumber/tomato salad.
I'm trying very hard to be mindful of my nutrients, particularly protein since my vitamin levels are something I struggle with because of my celiac. I enjoy eating meatless a couple nights a week, so this Mediterranean chopped salad is the perfect addition with garbanzo beans in it!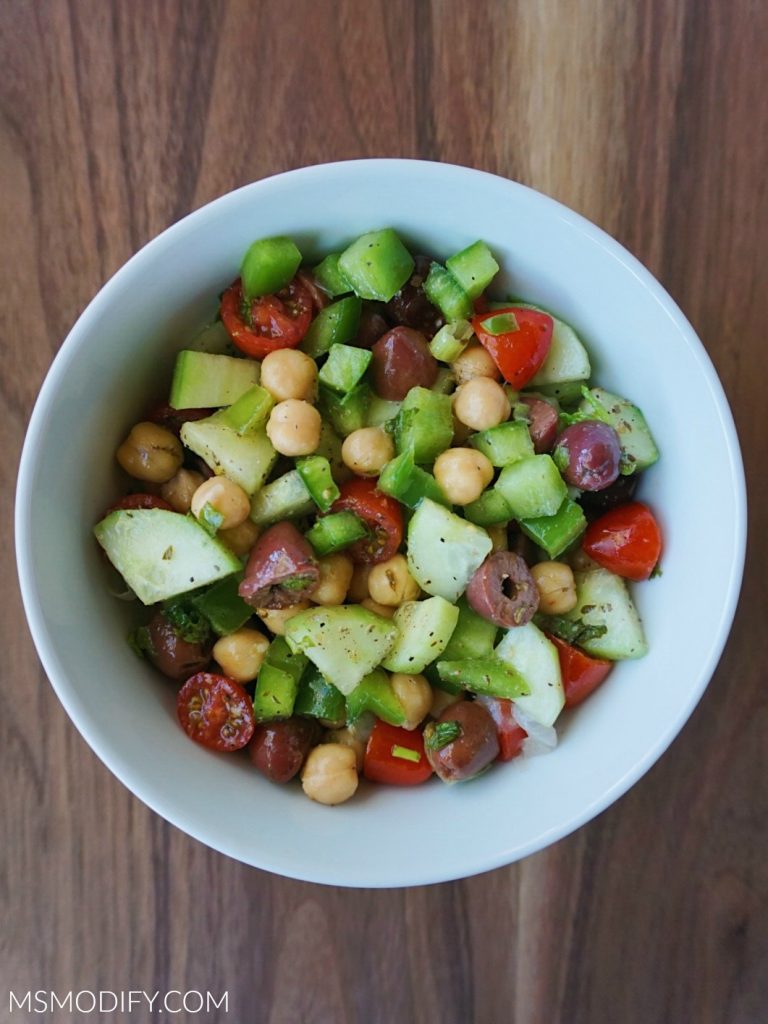 Ingredients:
1 English cucumber, peeled and diced

1 cup cherry tomatoes, halved

2 green onions, chopped

1 can garbanzo beans, drained and rinsed

1 green bell pepper, chopped

1/2 cup kalamata olives, pitted and halved

2 Tbsp fresh mint leaves, finely chopped

1 tsp dried oregano

1/4 tsp garlic powder

salt & pepper, to taste

2 Tbsp olive oil

3 Tbsp red wine vinegar
Instructions:
In a large bowl add all your ingredients. Mix until evenly combined. Taste and adjust salt and pepper to your liking, you can also add more olive oil/vinegar if needed. (I like mine with more vinegar!)
The dressing will fall to the bottom of the bowl, so stir before serving.

Enjoy!