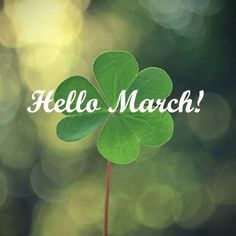 Happy March! I can't believe February came and went so fast. With all the last minute wedding planning and then being in the Bahamas, the month flew by!
Last month I set no goals other than to have fun and enjoy getting married. Let me tell you, I did that! I'm going to do multiple posts coming up about my wedding, our trip and eating gluten free at the Sandals Resort.
For now, here are my March goals: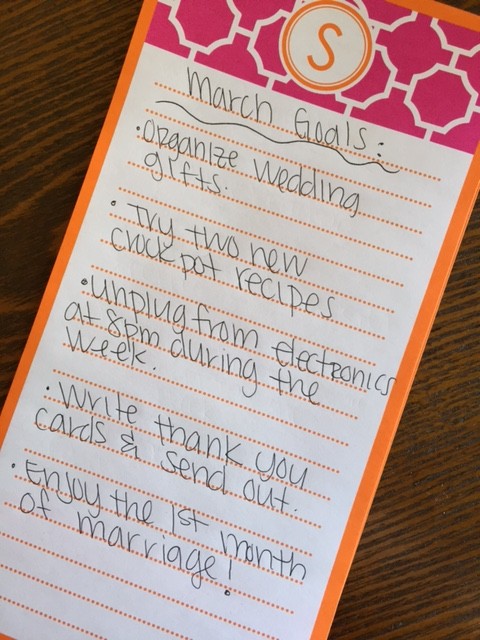 1. Organize wedding gifts: Friends and family have been beyond generous and have sent us so many gifts. Currently they are taking up an entire room at my parents house. This month I need to figure out what to take and how to fit them into a one bedroom apartment!
2. Try two new crock pot recipes: We got a new crock pot which I'm very excited to try. This month especially, I'm really busy with trying to organize everything and get back into the swing of work and life so crock pot meals will be helpful!
3. Unplug from electronics at 8:00 pm during the week: This is a big one for me. I suffer from insomnia and the doctor has told me many times I need to unplug my brain at night to unwind and sleep better. Between emails, texts, social media, etc… I admit I'm bad about this. This month I really am going to try to stick with this. So, if you're trying to get a hold of me at night (other than calling) and I don't respond… that's me "unwinding my brain!".
4. Write thank you cards and send out: I come from parents that have ingrained it in me to always send thank you cards regardless of the holiday or gift. I have been pretty good about writing and sending them out as I receive wedding gifts, but when I was out of town I received a lot and have not written any.
5. Enjoy the 1st month of marriage! :): This should be an easy goal this month! Already I'm loving every minute of being married!
There you have it, my goals for the month! As always, I would love to hear yours!