A delicious moist strawberry bread made with Greek yogurt and lemon zest… no one will ever know it's gluten free!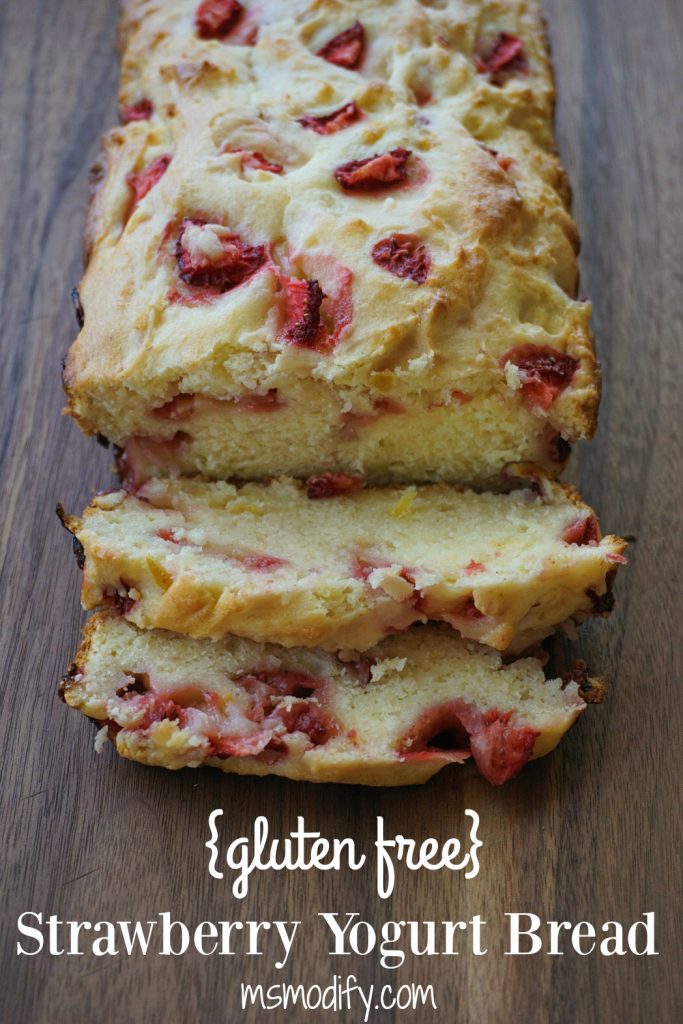 This strawberry yogurt bread was love at first bite! It's the perfect combination of sweet strawberries with a touch of zesty lemon. This bread is literally so easy to make… no time needed waiting for it to rise. Mix the ingredients, pop it in the oven and then straight to your mouth!
The great thing about baking with Greek yogurt is that it makes the bread so moist, even the next day!
Ingredients:
1/3 cup butter, melted
1 cup sugar
2 eggs
3 Tbsp lemon juice
1 lemon, zest of
1 1/2 cups gluten free flour (I use Cup4Cup)
1 tsp baking powder
1/2 tsp salt
1/2 cup plain Greek yogurt (you can use vanilla if you prefer sweeter)
1 cup strawberries, fresh
Instructions:
1. Preheat oven to 350 degrees.
2. Grease a loaf pan and set aside.
3. In a medium bowl, whisk melted butter, sugar, eggs and lemon juice.
4. In another bowl mix together the flour, baking powder and salt.
5. Slowly mix together your wet and dry ingredients.
6. Add in the Greek yogurt and gently stir until evenly mixed.
7. Fold in strawberries and lemon zest.
8. Pour into your greased loaf pan and bake for 45-50 minutes or until a toothpick comes out clean. (*This is based on using Cup4Cup flour. I've heard from people when using other brands, timing may need to be longer. If using another brand of gf flour, please time based off checking with a toothpick until it comes out clean!)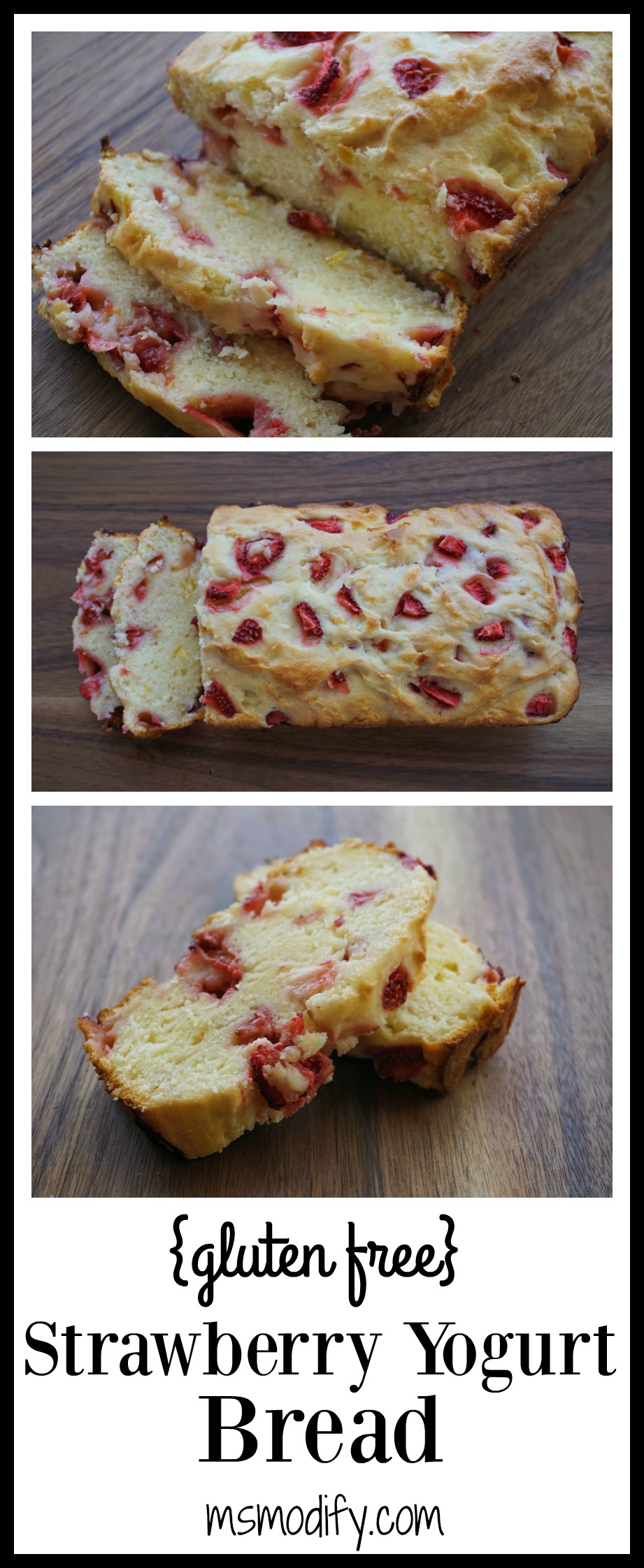 Something I love about this recipe is that you can modify it so many different ways just by changing out the fruit! My friends at Shari's Berries are sharing this great chart with you showing peak seasons for over 50 fruits! Having this information, you can literally make this bread all year long…just switching out the fruit depending what's in season!
Enjoy!
Today I'm linking here for Allergy Free Thursdays!