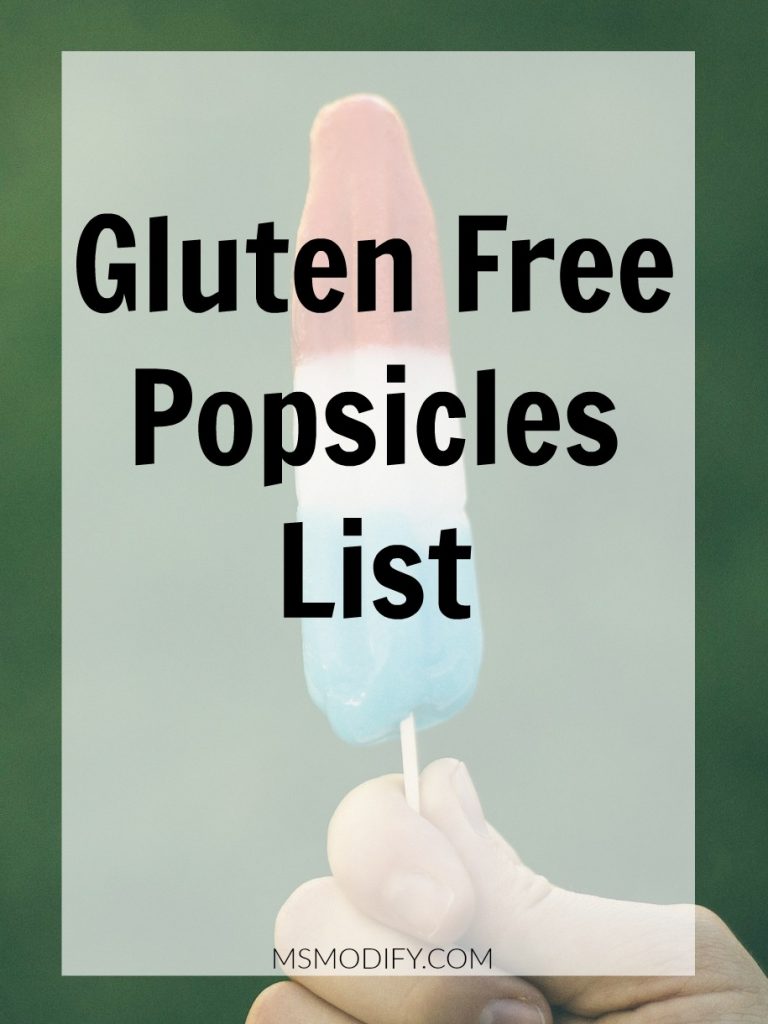 It's that time of year again! Summer means sweet, frozen treats to enjoy!
My gluten free popsicle list from last year was a big hit, and after checking some things have changed… so here is your new list of gluten free popsicles!
"the Outshine® bars that contain some of the big eight allergens now have a "contains" statement after the ingredient statements."
Fruit Bars:
Creamy Coconut

Grape

Lemon

Lime

Mango

Pineapple

Peach

Pomegranate

Raspberry

Strawberry

Tangerine

Watermelon
Coconut Waters:
Coconut Waters with Pineapple
Variety Packs:
Cherry, Grape, Tangerine

Strawberry, Raspberry, Lime

No Sugar Added Black Cherry, Strawberry-Kiwi, Mixed Berry

No Sugar Added Strawberry, Raspberry, Tangerine
Club Pack:
Strawberry, Grape, Lime, Pineapple
Value Pack:
Fruit & Veggie Bars:
Tangerine Medley

Blueberry Medley

Variety Pack: Tropical Banana Medley, Peach Mango Medley, Watermelon Harvest

Variety Pack: Strawberry Rhubarb, Tangerine Medley, Blueberry Medley
Fruit & Tea Bars:
Peach Black Tea

Lemon Black Tea

Blueberry Chamomile

Variety Pack: Blueberry Chamomile, Peach Black Tea, and Lemon Black Tea
Kids Bars:
Strawberry Tangerine, Strawberry Watermelon, and Strawberry Banana

Tangerine Pineapple, Tangerine Blueberry, and Tangerine Strawberry
"If gluten is present, it is clearly listed in plain language on the ingredient label (i.e., wheat flour, rye, barley, oats, and malt). Malt is a barley based ingredient. We recommend consumers read the label each time before buying our product."
Vanilla & Chocolate Snack Pops

Premium Vanilla Bar
Orange, Cherry and Grape Juice Bars
Although Popsicle brand won't provide a list of gluten free pops, they say: "It is the Popsicle® brand's policy that when any of the eight most common allergens (milk, eggs, fish, wheat, tree nuts, peanuts, soybeans and crustaceans) occur in any of our products they will be listed inside the ingredient statement in plain language. We do not use the terms "natural" or "artificial flavorings" to hide the existence of any allergens. We do not have dedicated production lines in our manufacturing facilities for products containing allergens. We have special handling procedures for all allergenic ingredients used in our manufacturing facilities."
According to a company representative: "As a general rule, the gluten in our frozen dessert products is present only in the added bakery products such as cookies, cake or brownies.If a finished product contains oats, barley, or rye these ingredients would be declared on the ingredient statement. We recommended that you always check the packaging."
I hope you find this helpful! Happy Summer!
**This list is for the US. If you're in another country, please contact the manufacturer first.