The gooey goodness you love about cinnamon rolls, but these muffins are gluten free and are made start to finish in less than 30 minutes!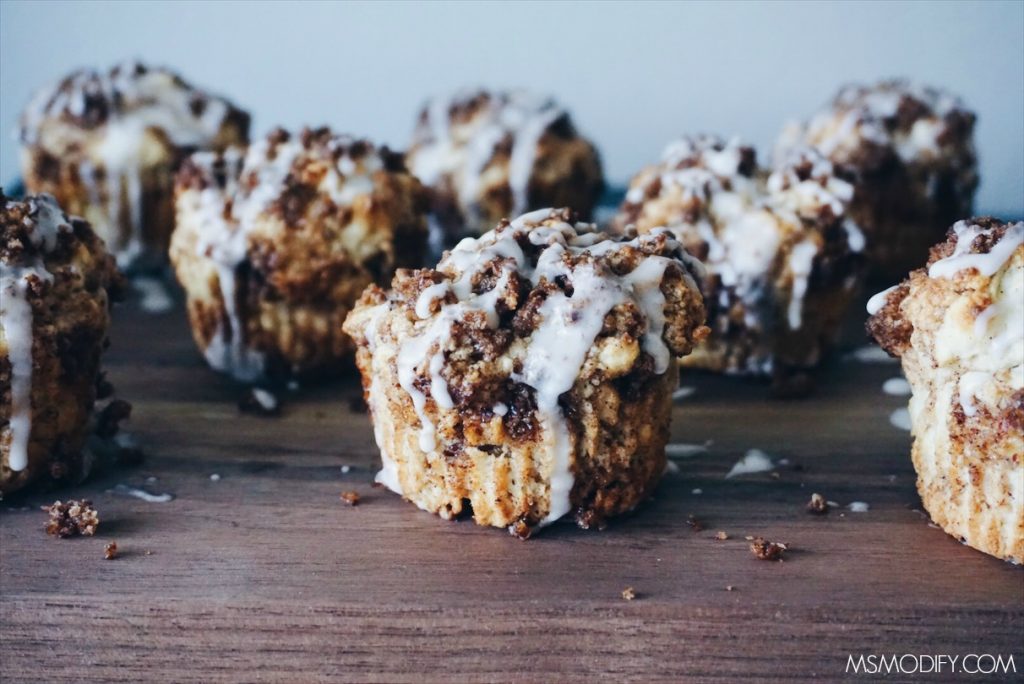 Cinnamon rolls are something I didn't eat often, however they're one of my most missed food items since going gluten free. Funny how that works, right? I didn't realize how much I loved them until I can't have them!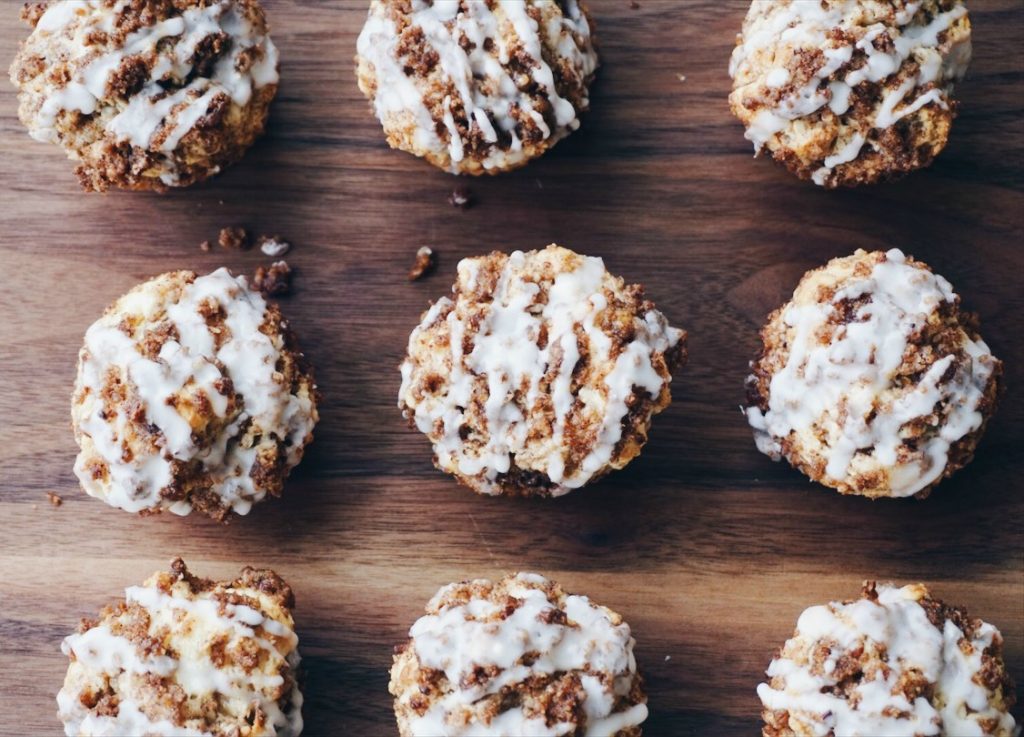 Lets face it, the gooey wonderfulness of cinnamon rolls is something we all love, yet they're quite time consuming to make the dough, let it rise, roll it out… etc. If you recall I made gluten free cinnamon roll bread last year and it was such a hit! In fact, it's my most repinned recipe on Pinterest!
Since we all love cinnamon rolls, but don't always have the time to make actual rolls and incase you want another option besides my gluten free cinnamon roll bread, I've made you these incredibly easy cinnamon roll muffins!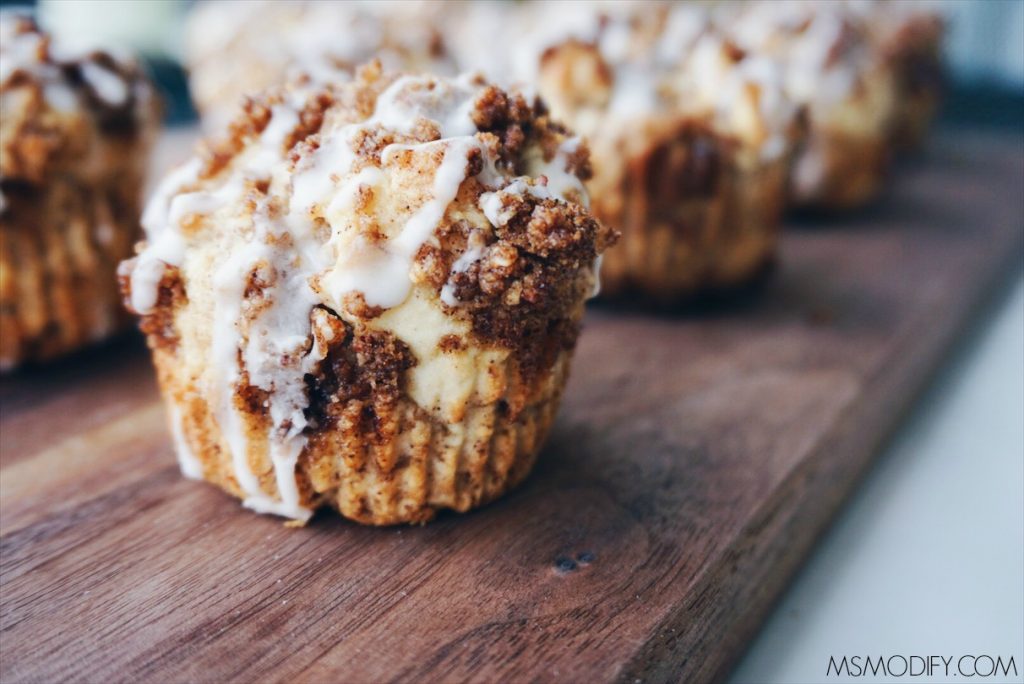 Ingredients:
Muffin Batter:
2 cups gluten free flour (I use Cup4Cup)
1 Tbsp baking powder
½ tsp salt
¼ cup sugar
3 Tbsp butter, melted
1 egg
1 cup milk
Filling and Topping:
1 cup brown sugar
1 Tbsp cinnamon
¾ cup pecans, chopped
3 Tbsp butter, melted
Glaze:
1 Tbsp butter, melted
2 Tbsp milk
1 cup powdered sugar
Instructions:
Preheat oven to 400 degrees.
Line a muffin pan with muffin liners and set aside.
Place your filling/topping ingredients to a bowl, stir to combine and set aside.
In another bowl, add gluten free flour, baking powder, salt and sugar. Mix with a fork so evenly combined.
In a large measuring cup, melt your butter and allow to cool for a couple minutes.
Add milk and egg to your melted butter and whisk together.
Pour this mixture into your dry ingredients. Don't over mix. Just stir until combined.
Stir in a little more than ½ of your filling/topping mixture to your batter and fold together. Again, don't overly mix.
Add batter to your muffin liners and top each one with the remaining filling/topping.
Place in oven and bake for about 13-15 minutes or until toothpick inserted in the middle comes out clean.
While muffins are baking, make your glaze by mixing all ingredients together until smooth. Add more milk or powdered sugar until you get the consistency you prefer.
Drizzle the glaze over warm muffins.

Enjoy!