I've been asked what my skincare regiment consists of. I honestly don't do as much as I should to take care of my skin. I think I never worried much about it (other than faithfully wearing sunscreen) because I always had really good skin. Once I got diagnosed with celiac disease that began to change…
When I eat gluten (even through cross contamination) I get a really fine, red rash all over my face. It burns a little and takes a few weeks to clear up. Ever since this started happening to me I've become more conscientious to create a skincare routine. I thought it would be helpful if I shared a few of my favorite products with you. Did I mention they're all under $10?!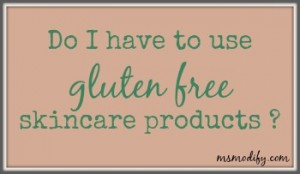 According to the Mayo Clinic you don't need to worry about your beauty products being gluten free if you have celiac disease, unless the product goes near your mouth. A reaction is caused by ingesting gluten, not through skin contact. Let's face it… many products have the chance of going near your mouth (when you wash your face; if you sweat and lotion, sunscreen, makeup etc drip down; even hair products when you wet your hair often get near your mouth). There are so many great gluten free products out there, that I always try to use as many of them as I can.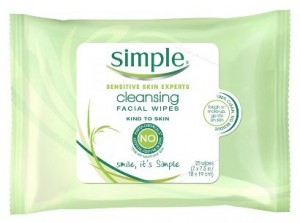 First I take my makeup off using Simple Cleansing Wipes. They're only $6.74  for 25 wipes and you can get them at Target, Wal-Mart, CVS, or any other drug store. These work really well, but sometimes if I'm wearing a lot of eye makeup I use a little olive or coconut oil on a tissue to get the remaining makeup off.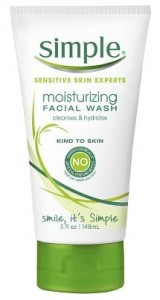 Then I wash my face using Simple Moisturizing Facial Wash. It's only $6.99 and again they carry it at Target, Wal-Mart, CVS, or any drug store. When I wash my face I use a rough washcloth so it exfoliates while it cleans. I typically buy these in bulk packs and look for the cheapest ones so I know they're rough!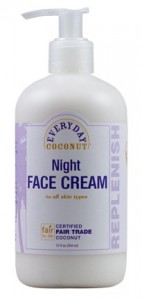 Pay attention closely… this next product is hands down my favorite!! Everyday Coconut Night Face Cream and its only $8.99 (I think I got mine on sale at Sprouts Farmers Market for $6.99). You can find this at WholeFoods; Mother's Market; Sprouts Farmers Market; or even on Amazon.
 I have tried many creams over the years, including expensive ones they recommend in magazines and nothing, I mean nothing compares to this! I have converted so many people to use this cream and everyone thanks me after! 🙂
 Even though it's called "night cream" I use it in the morning as well. This stuff is so good that not only do I rub it on my face, but also on my neck and chest… sometimes I put it everywhere! If it's good for my face, it must be amazing for my body (right)?!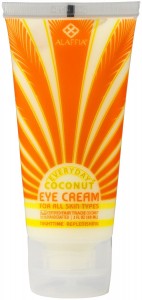 Since I'm such a fan of their face cream, I recently bought Everyday Coconut Eye Cream and I love it! To make it even better it's only $7.99! I rub this at night (after I put on the face cream) all over my eyes. I have super sensitive skin and most eye creams irritate me, but this didn't. I'm going to stick with this stuff!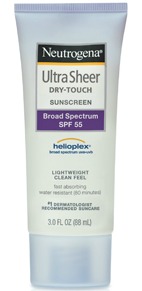 Lastly and most importantly is sunscreen! I use Neutrogena Ultra Sheer Sunscreen on my face pretty much every day. It's about $9.50 and I buy mine at Target, but you can find this anywhere sunscreen is sold. I put it on my face and neck, and then do my hair while it absorbs into my skin, and then I apply my makeup over it. *By the way, I called and it's gluten free.
I really believe in preventing damage rather than reversing damage. Yes, when I was in high school I used to bake in the sun with tanning oil (Ahhh… I know. I know. I should've listened to you mom)! But it's never too late to start taking care of yourself!
If I'm too tired to do this whole routine I at least take my makeup off every night and use the Everyday Coconut Night Face Cream.
Now that you know my go-to skincare products I would love to hear yours!