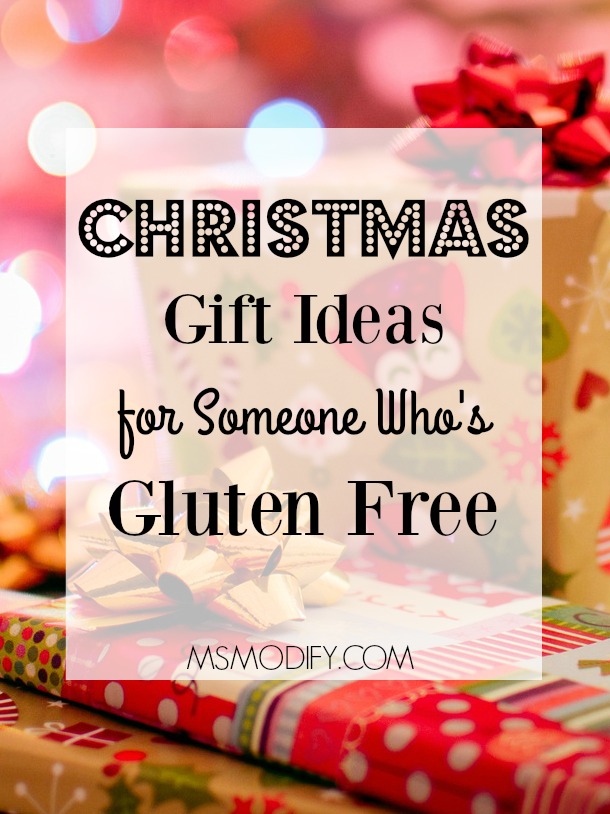 When someone is gluten free, it affects them so much more than just their diet (trust me, I'd know!). Being gluten free can often be challenging, so embracing the diet/lifestyle is crucial. This Christmas, why not give the gluten free person in your life a gift that will be really useful and helpful to them!
Christmas Gift Ideas for Someone Who's Gluten Free:
Cookbooks
Let's be real, chances are the gluten free person cooks a lot due to the fact that dining out freely is a little more challenging. These are a few of my favorite gluten free cookbooks:
Williams-Sonoma Weeknight Gluten Free Cookbook
The Anti-Inflammation Cookbook
Make it Paleo II: Over 175 New Grain-Free Recipes for the Primal Palate
Kitchen Gadgets
People that are gluten free tend to make a lot of their own things and spend a lot of time in the kitchen, so why not have fun have things that make their life easier & some that just look pretty!

Entertaining Items
Most people that are gluten free tend to host parties more often because it's easier for them to control the food situation and avoid getting sick. Here are some things they will love to help  them entertain!
Kitchen Towels, Potholders & Aprons
If your gluten free friend spends a lot of time in the kitchen, let's help them look good while being practical! Here are my favorite towels, potholders and aprons!
Picnicking
Lets face it, if you're gluten free… especially those of us with celiac do a lot of picnicking! Not just the typical picnic in the park, but we literally bring our food everywhere! Here are some helpful gifts to help your gluten free friend pack their food.
I hope these give you some ideas for the gluten free person in your life!
Happy Shopping!
*This post contains affiliate links. You can read more about that here.