Happy Wednesday! I have been holding off sharing pictures of our wedding/Bahamas trip hoping I could get some from our photographer, but we haven't received any yet and everyone has been asking me for some pictures… so sit back and enjoy an overview of our trip! (All these pics are just from a phone… so I will post our professional pics once I get them!)
Arriving in the Bahamas: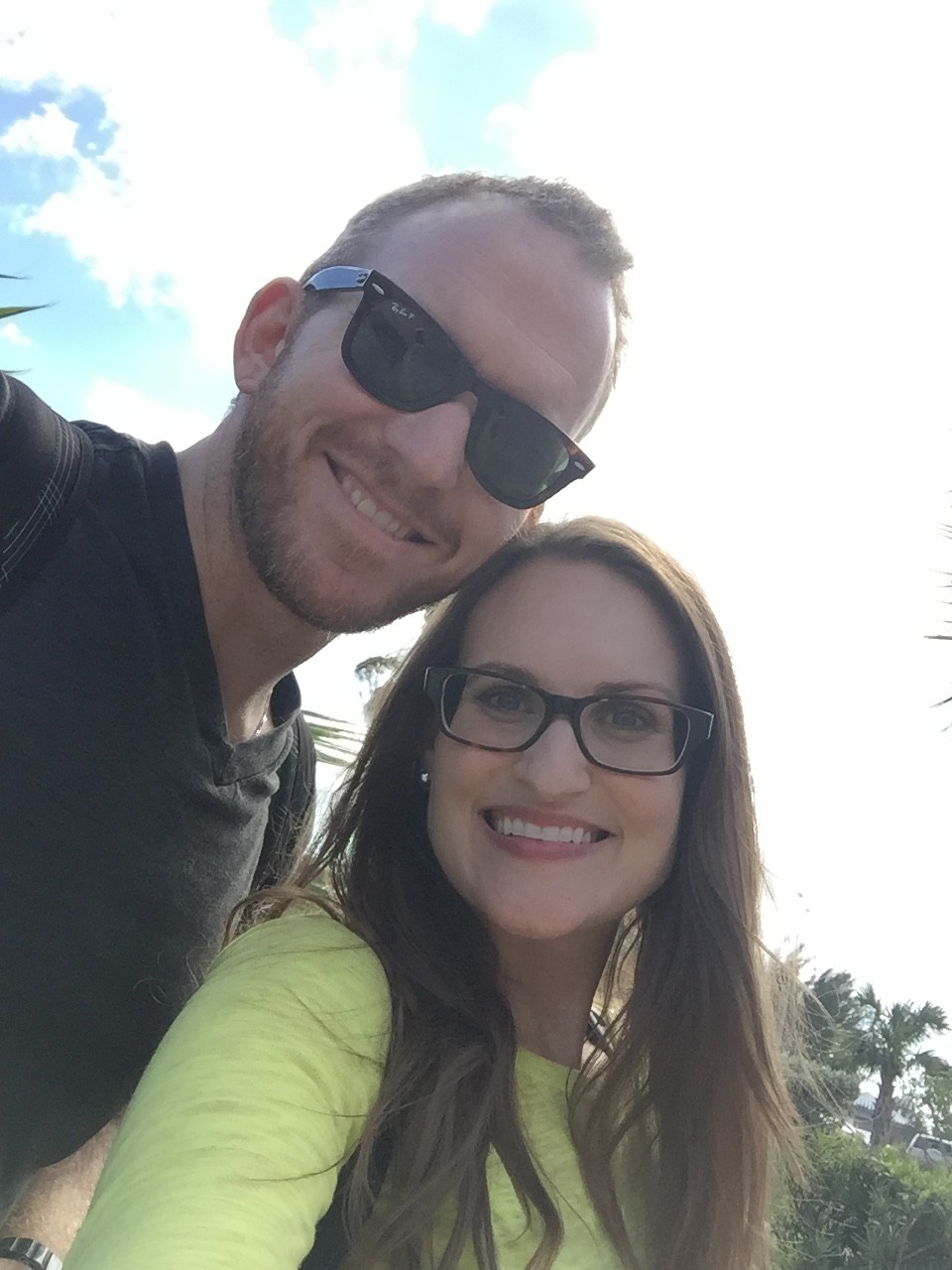 Just getting to The Sandals Royal Bahamian Resort. Since we flew through the night, I wore my classes!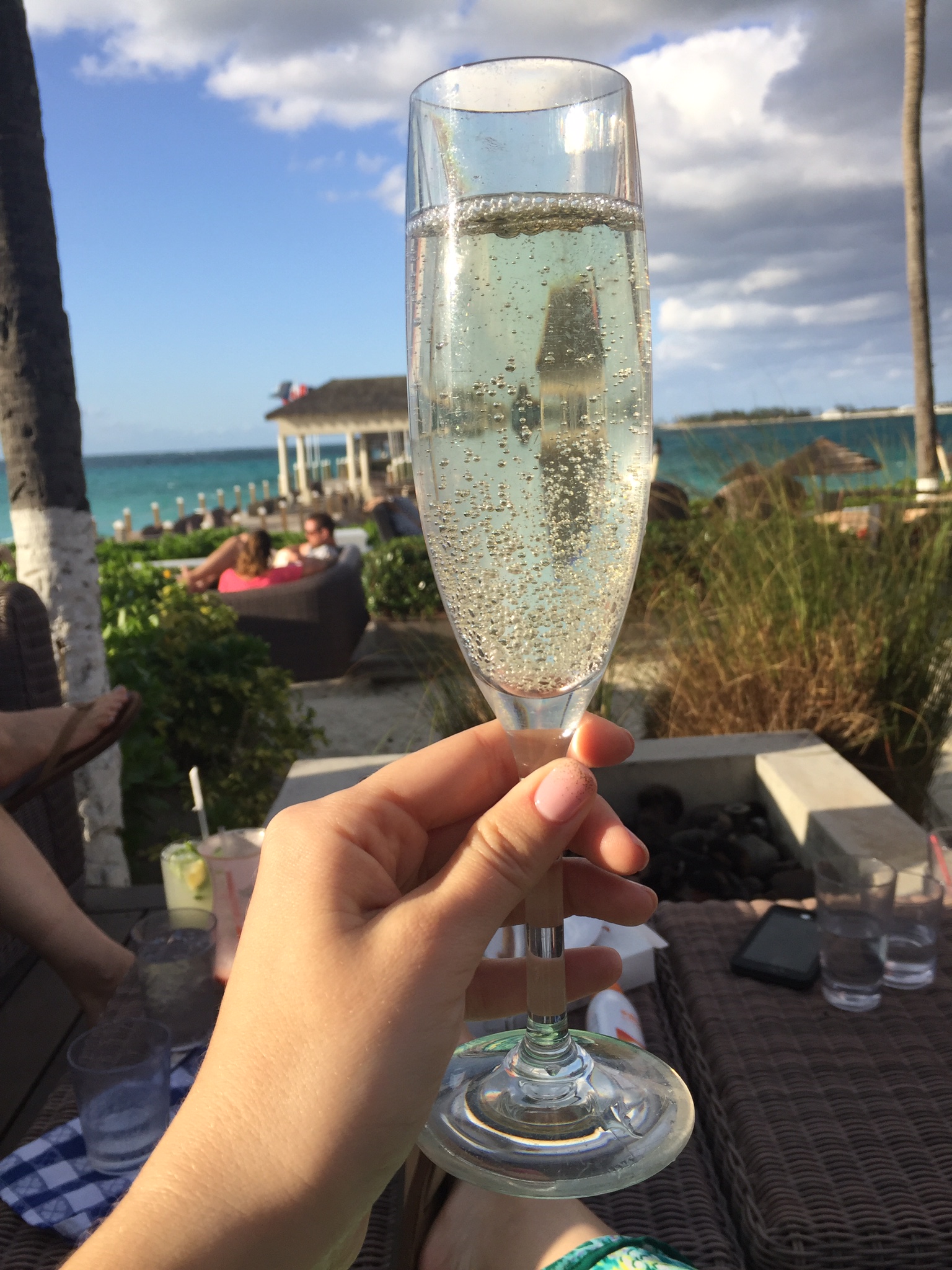 They give you champagne upon arrival while you wait for your room to be ready.
The View: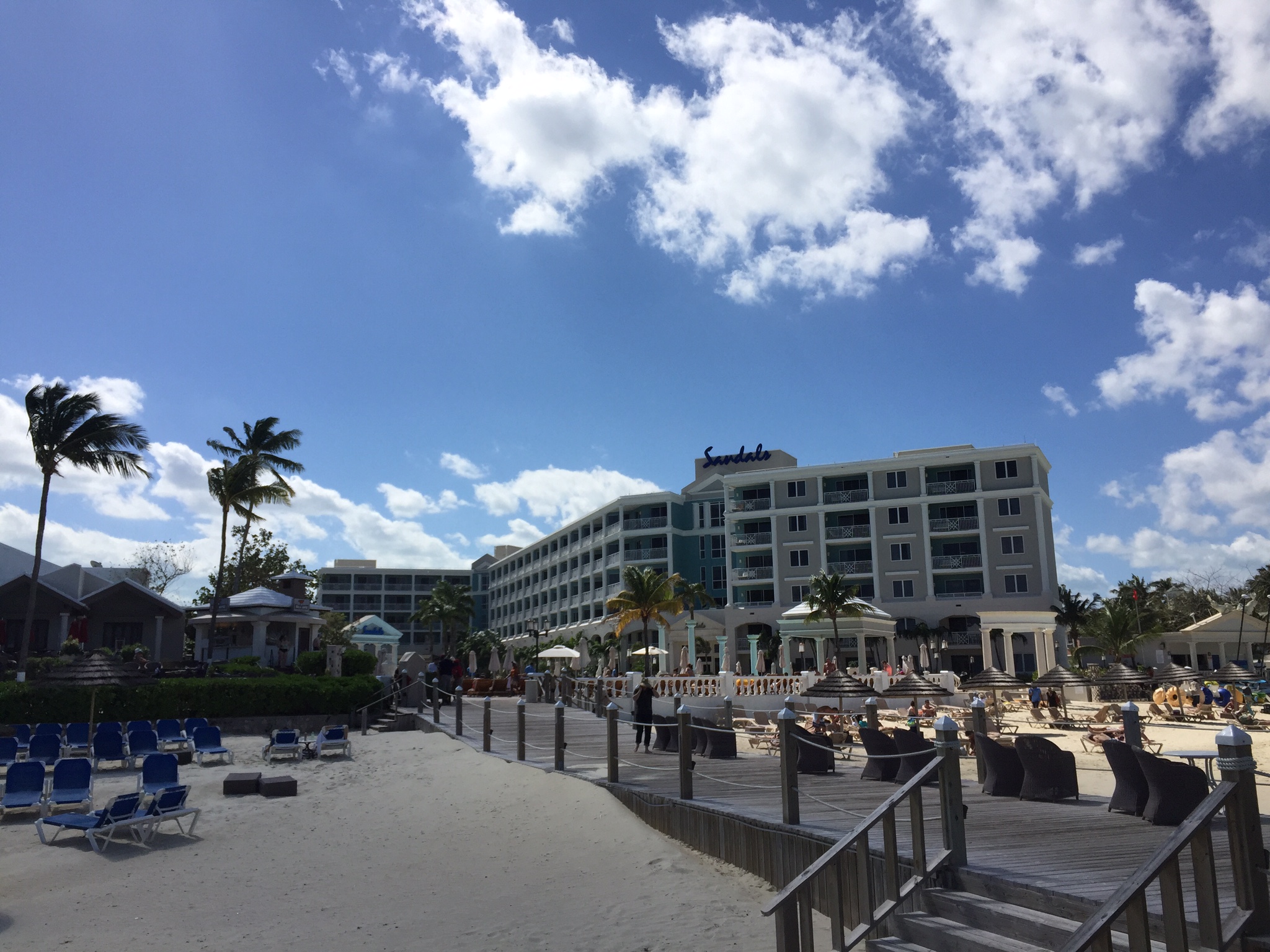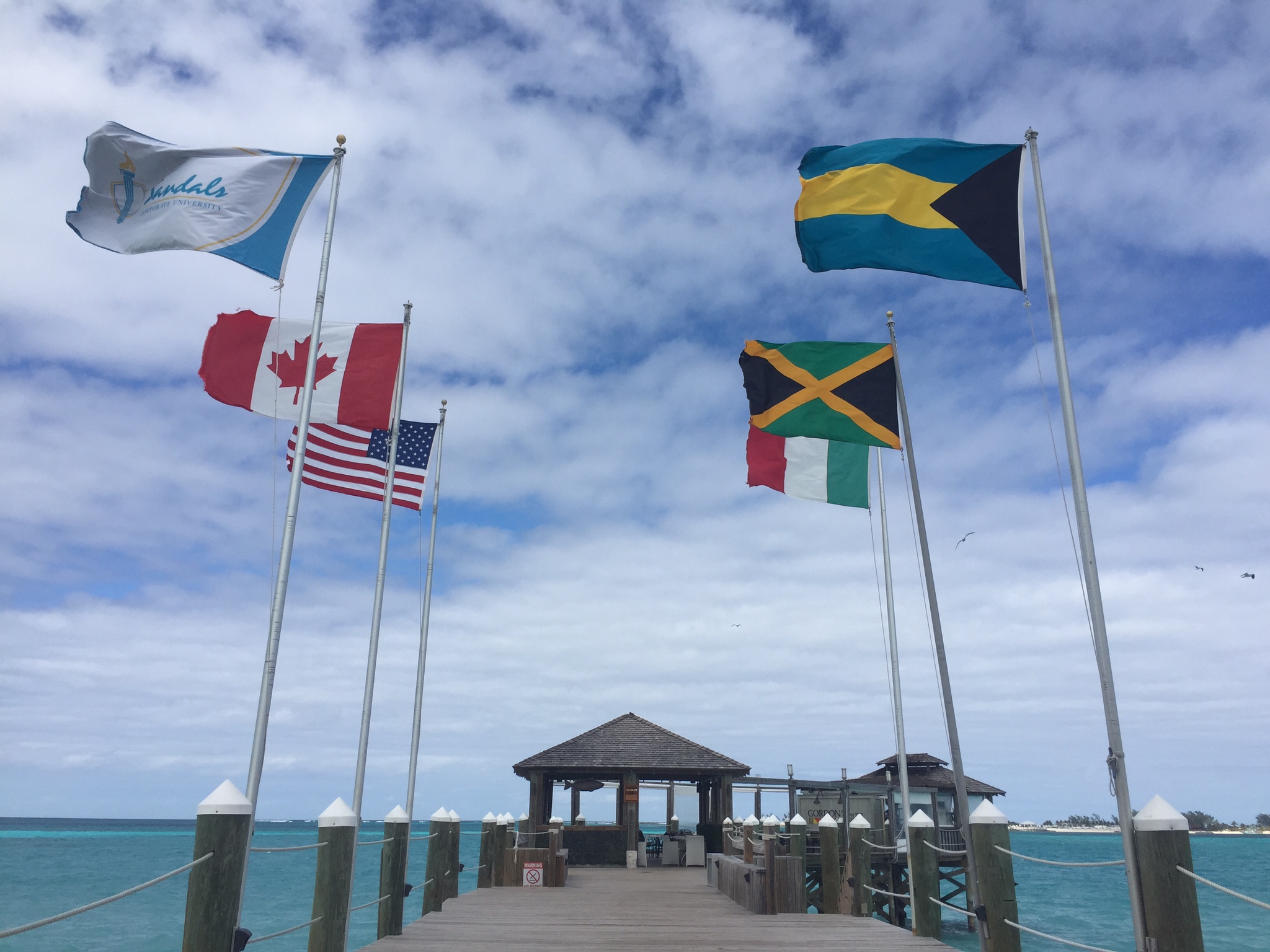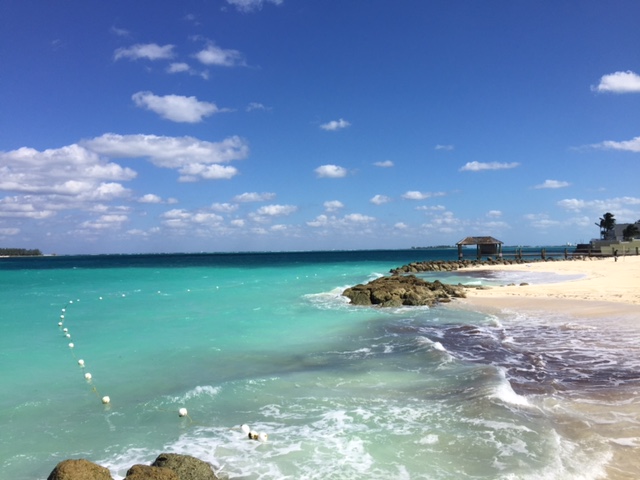 The Beach: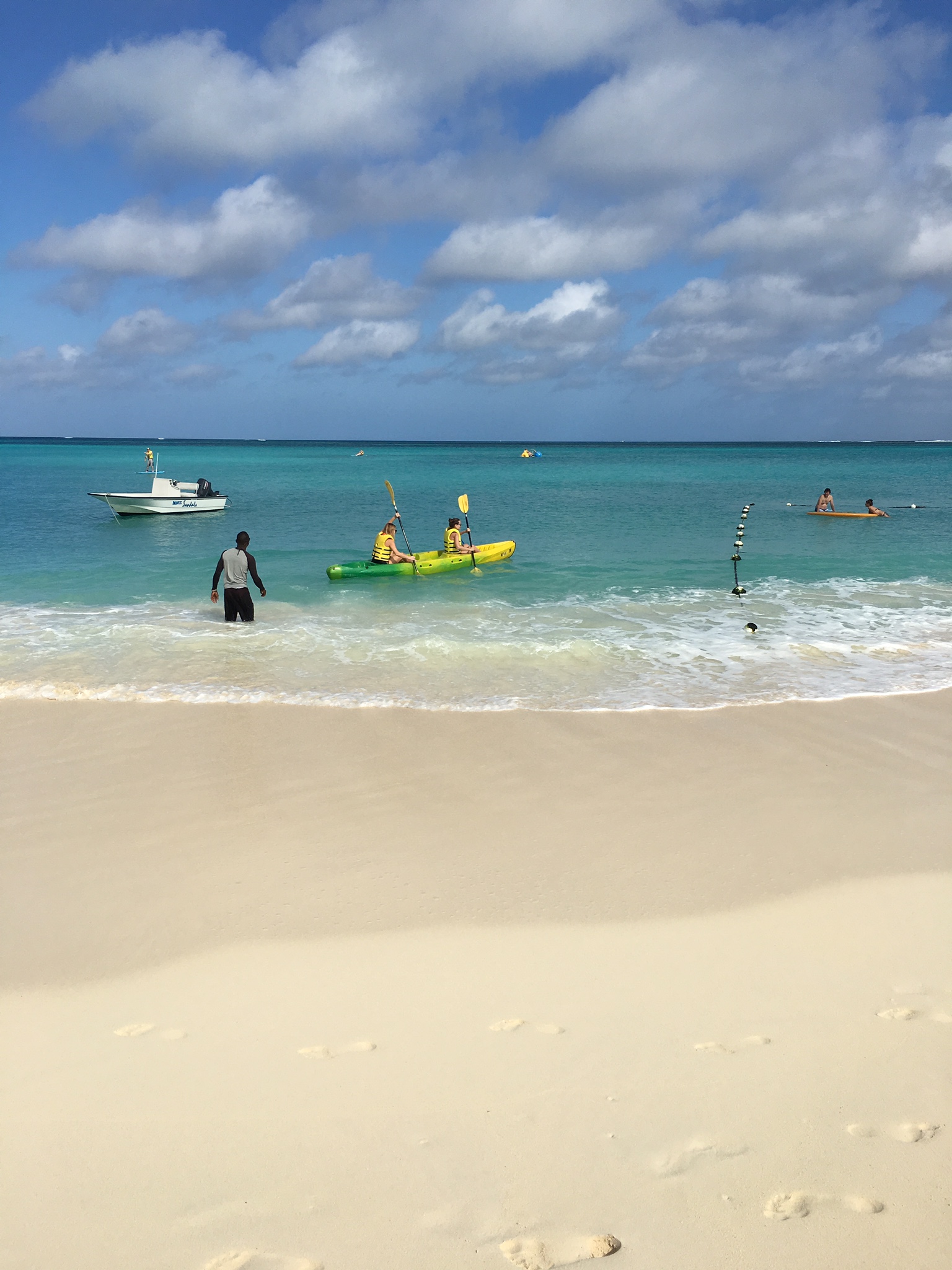 At all Sandals Resorts, non-motorized water activities are all included! Here my friend Heather and I are kayaking!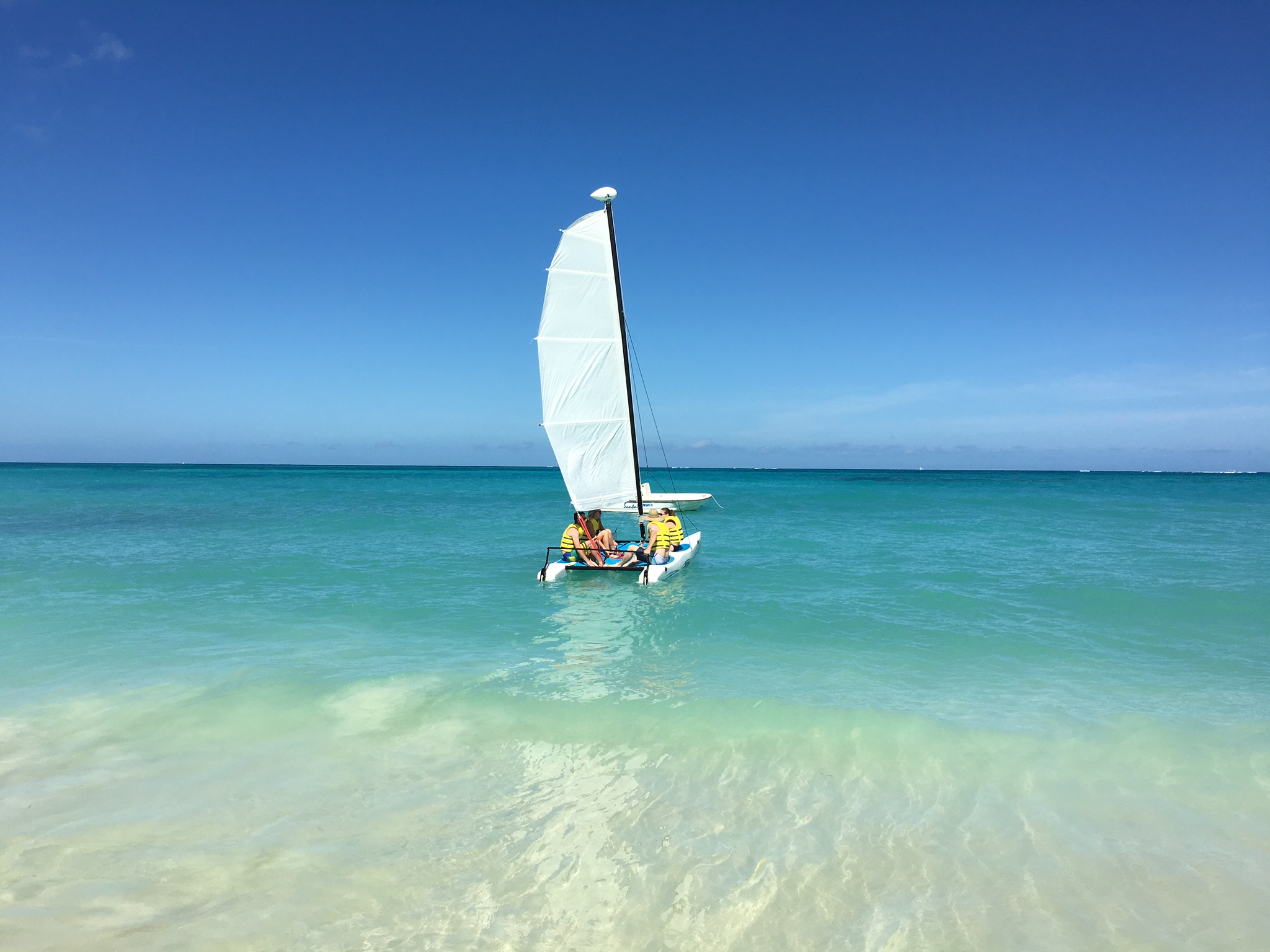 My favorite activity there was the catamaran!
On our way to the offshore island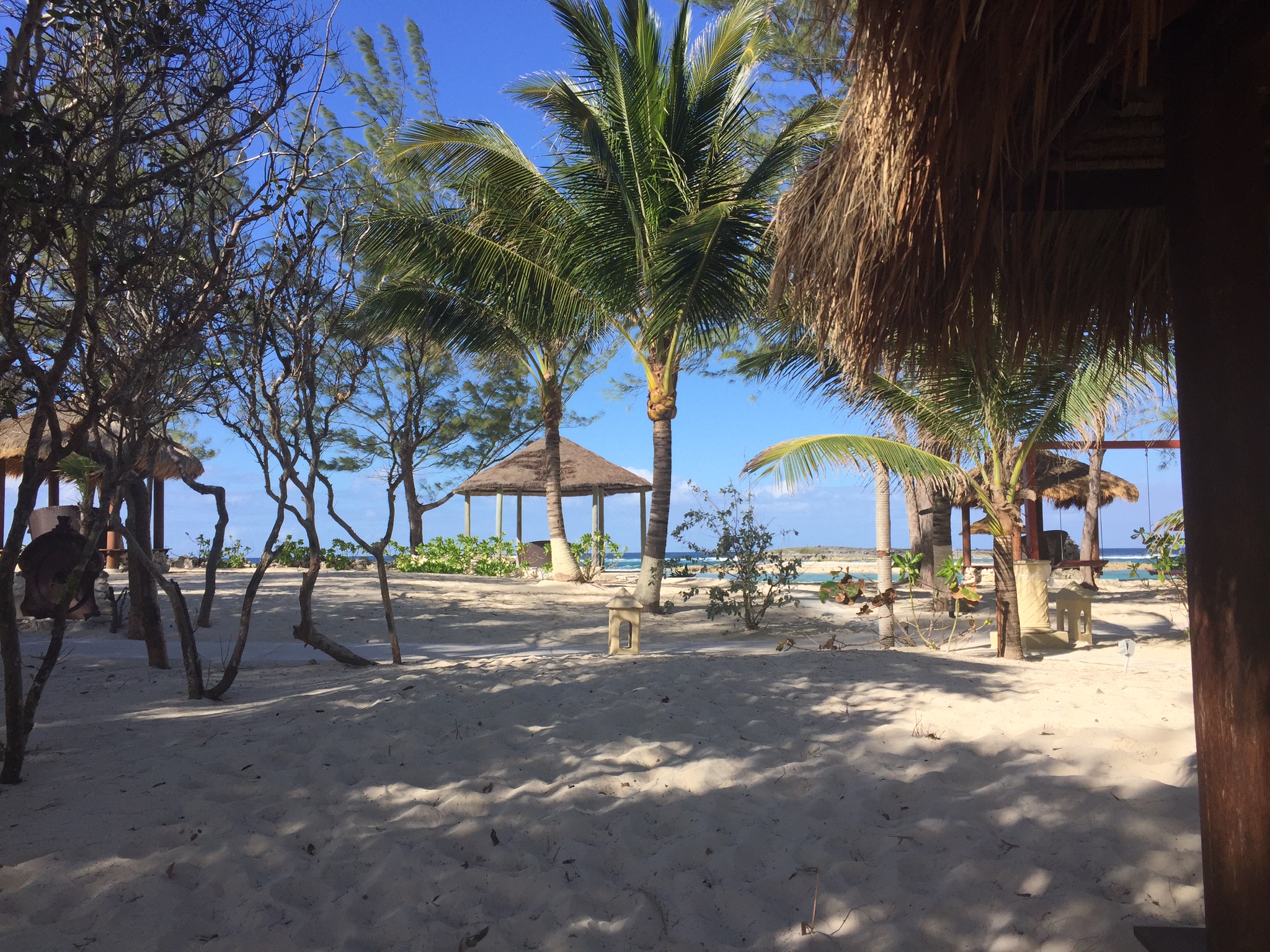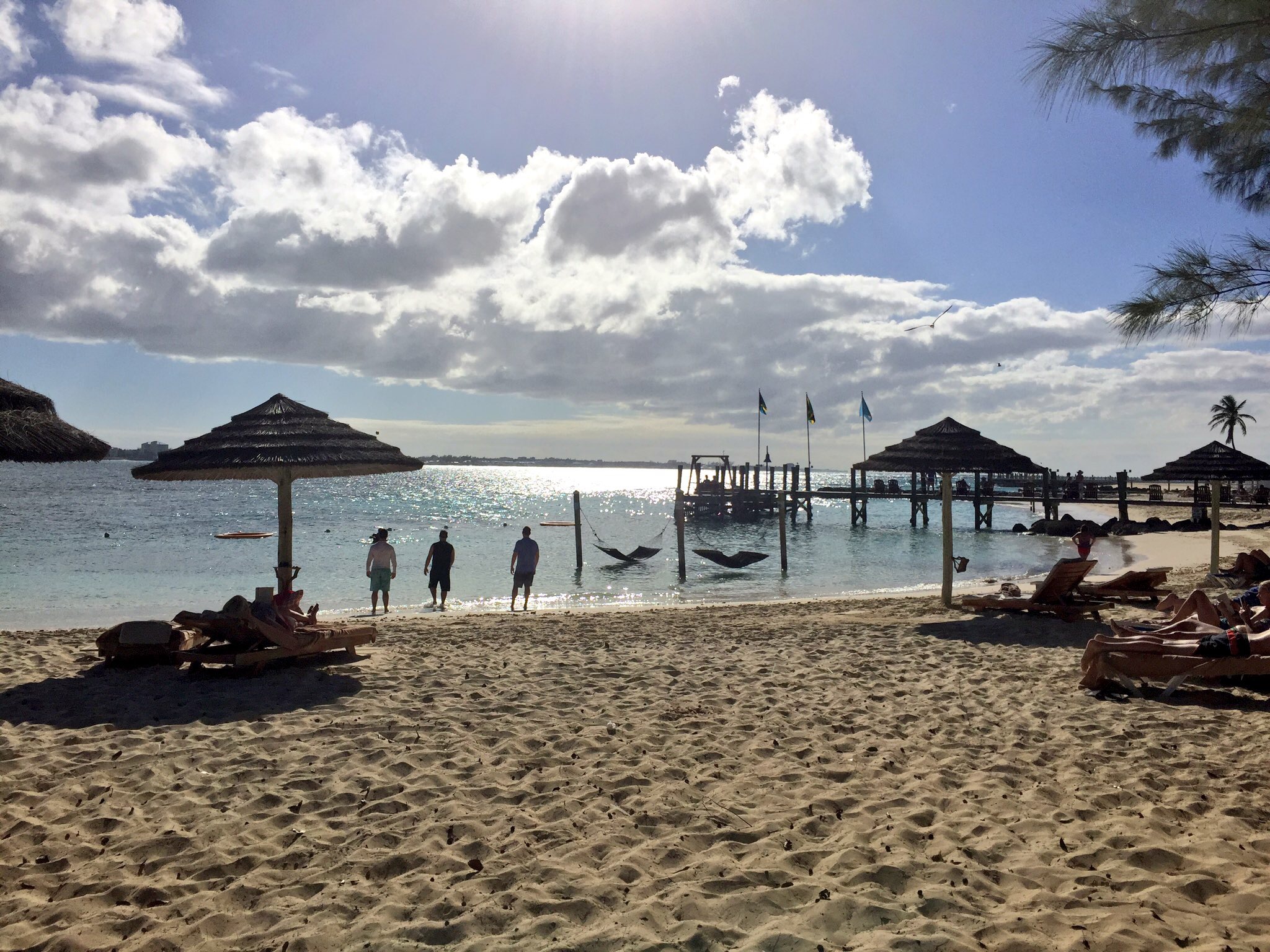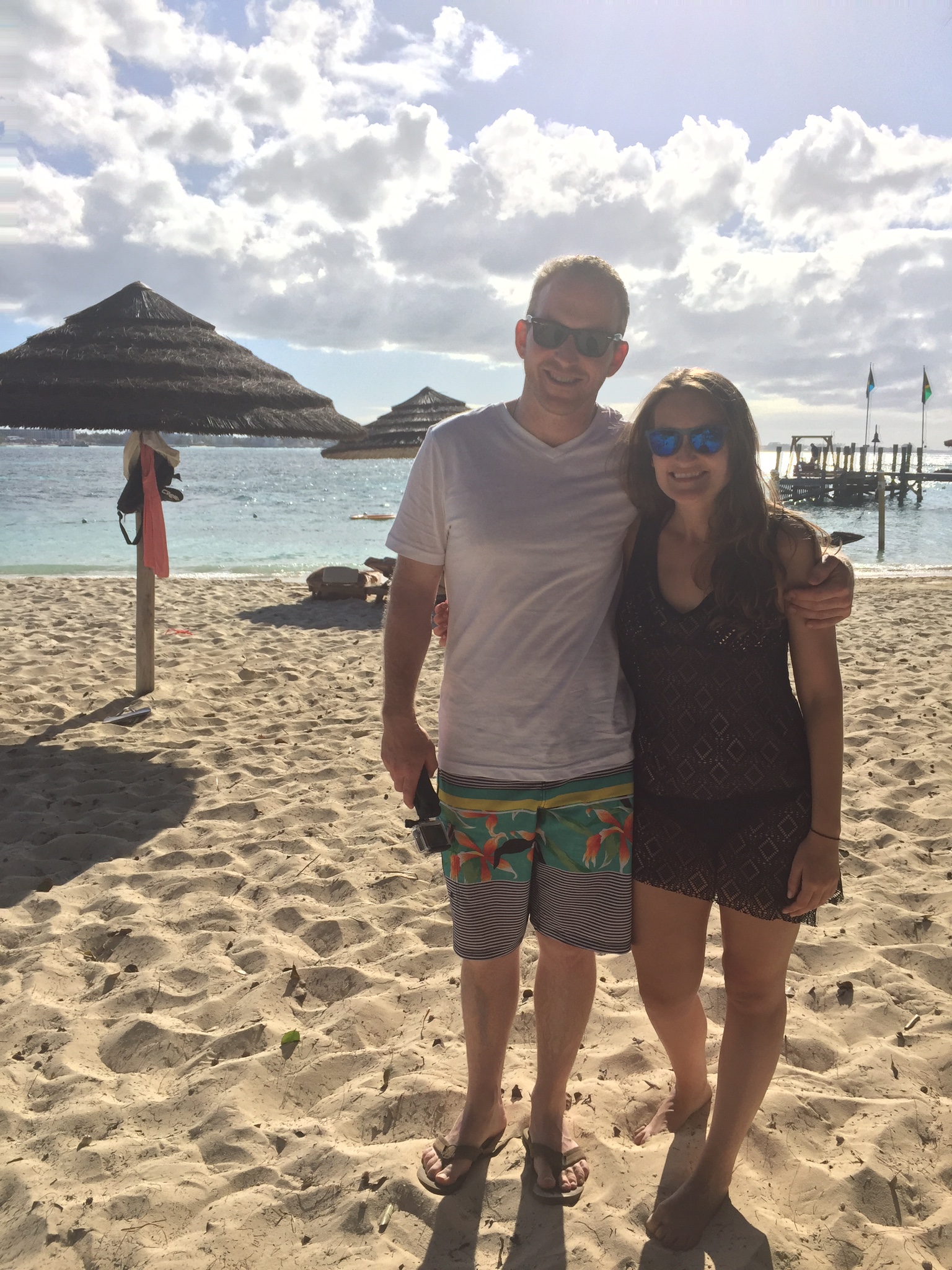 My favorite spot on the island!
The Rehearsal: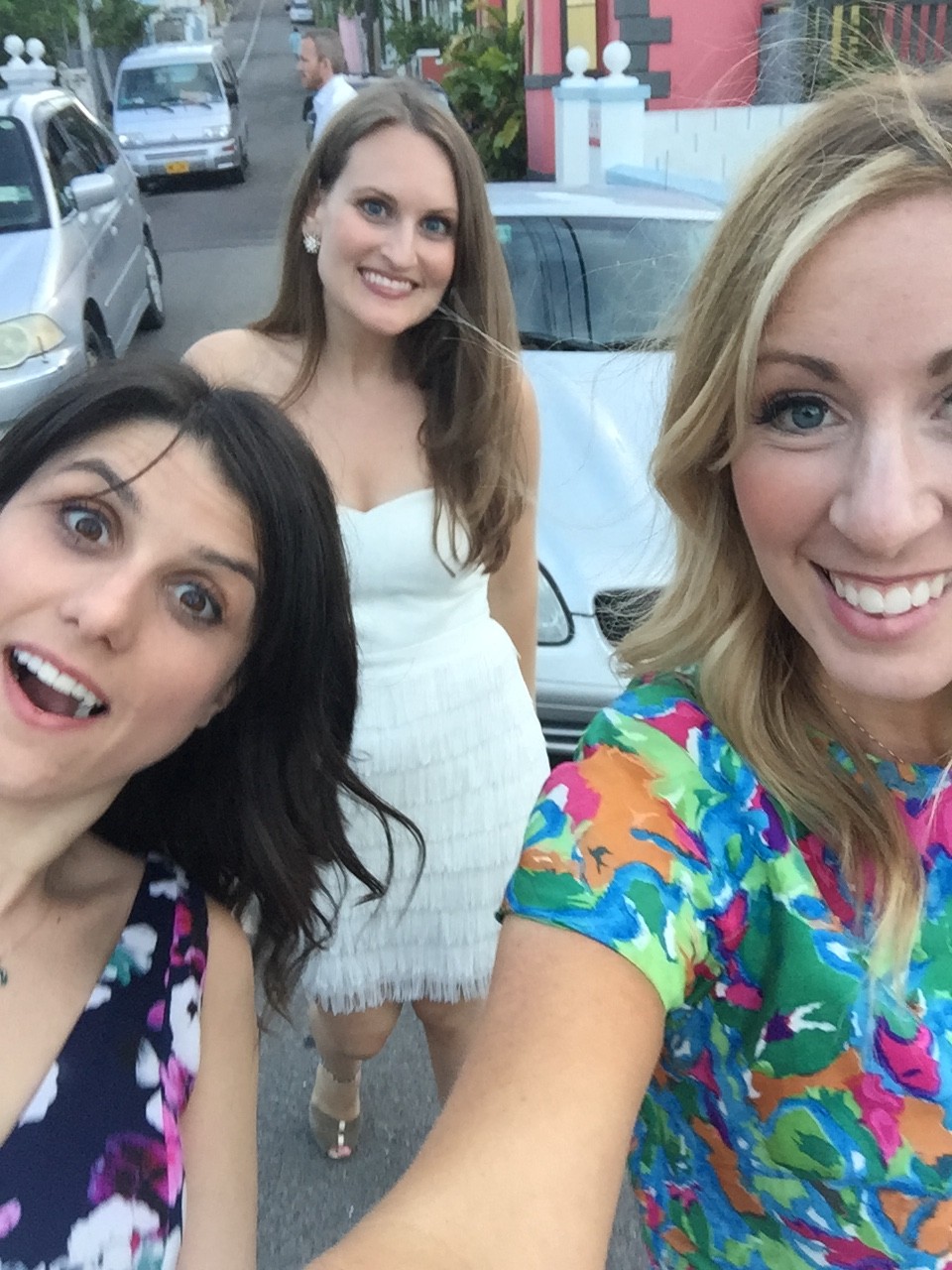 The bridal party went into town to the Greek Orthodox Church for the rehearsal, then we went back to the resort for dinner with everyone and a fun filled night!
After dinner we played the "shoe game" to see how well we know each other.
It was so much fun… and we did really well! (we better after 12 years of dating!)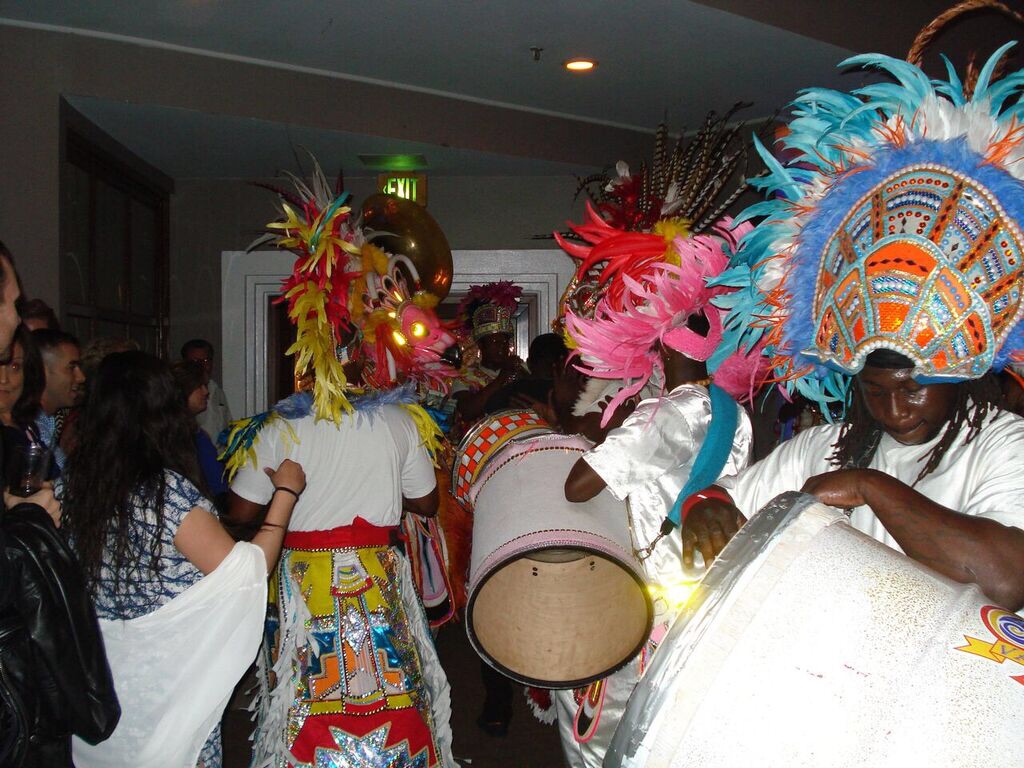 Then we all went over to the theater where they had nightly entertainment. Here is the Junkanoo band!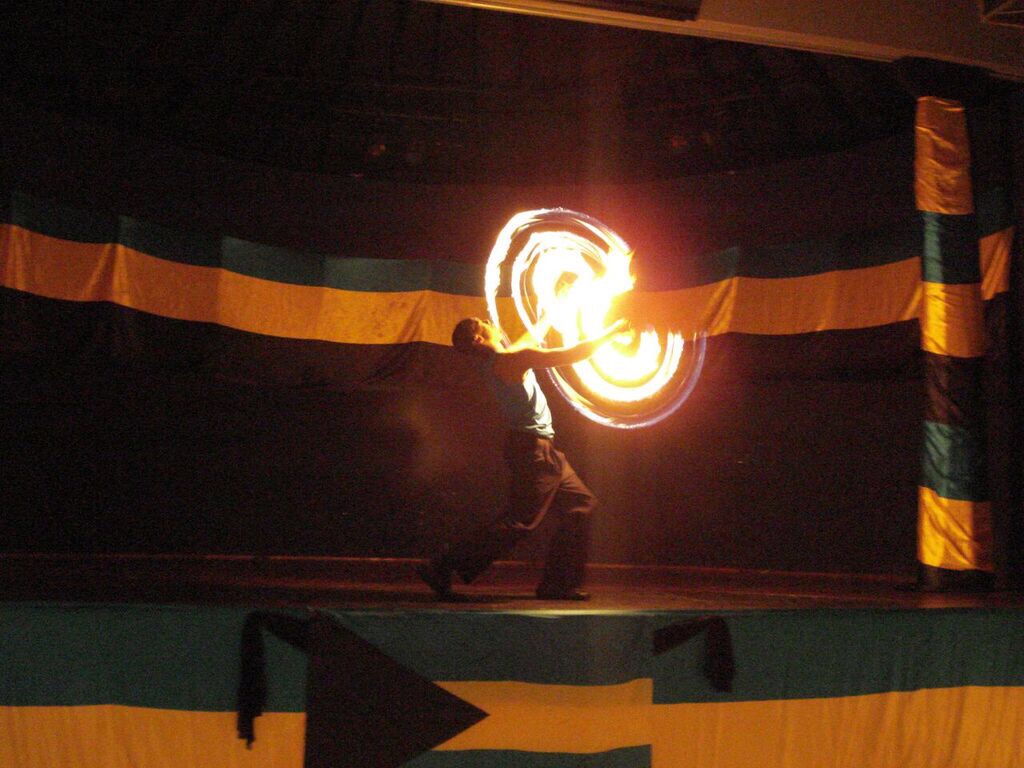 The fire dancers!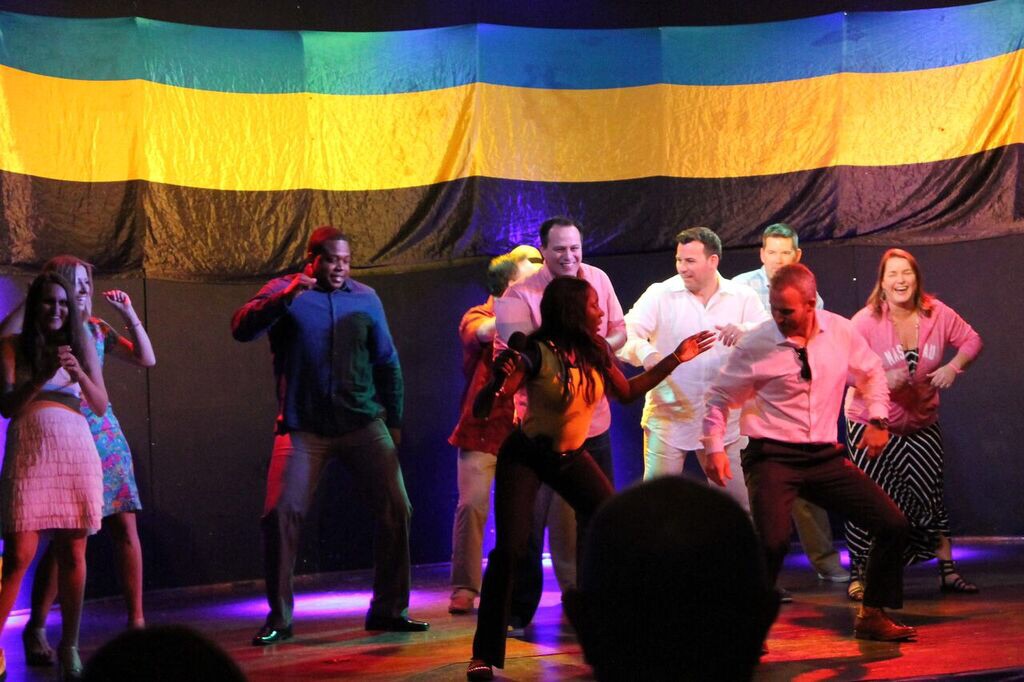 Us on stage learning a Caribbean dance… please note Erik front and center! (I wish you could see his moves!)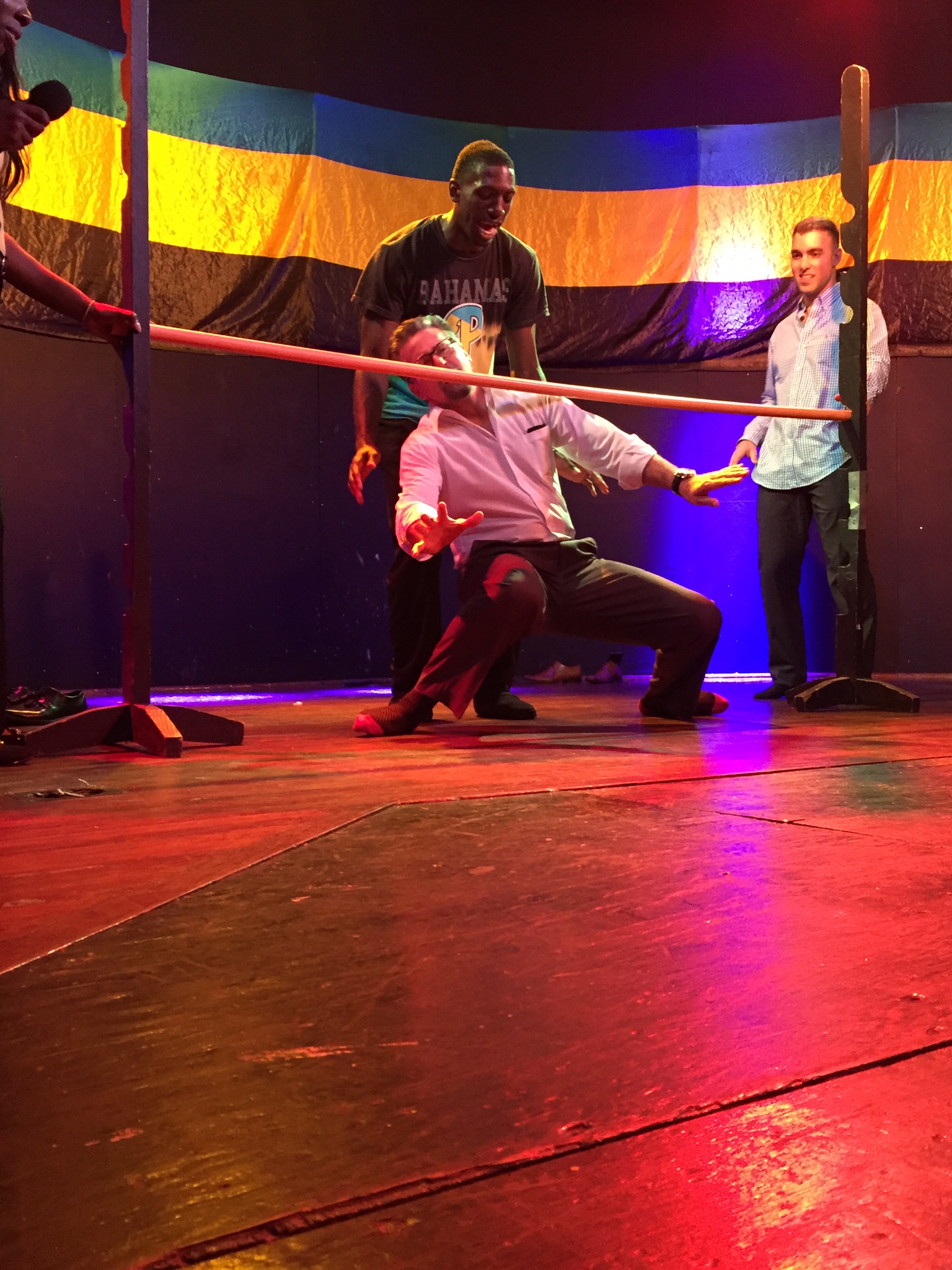 Our group was called onstage for an amazing game of limbo… this is my dad getting low! He became an instant hit with the crowd (as he always does). We would randomly be walking around the resort later in the week and people would come up to him and high five him saying "Yeah Uncle Nick!".
Wedding Day!
As I previously said, I only have pictures people sent me from the day of the wedding. It's kind of funny because I don't have many pictures of Erik and I since the photographer took us to take pictures during cocktail hour, so none of our guests were there to snap pics!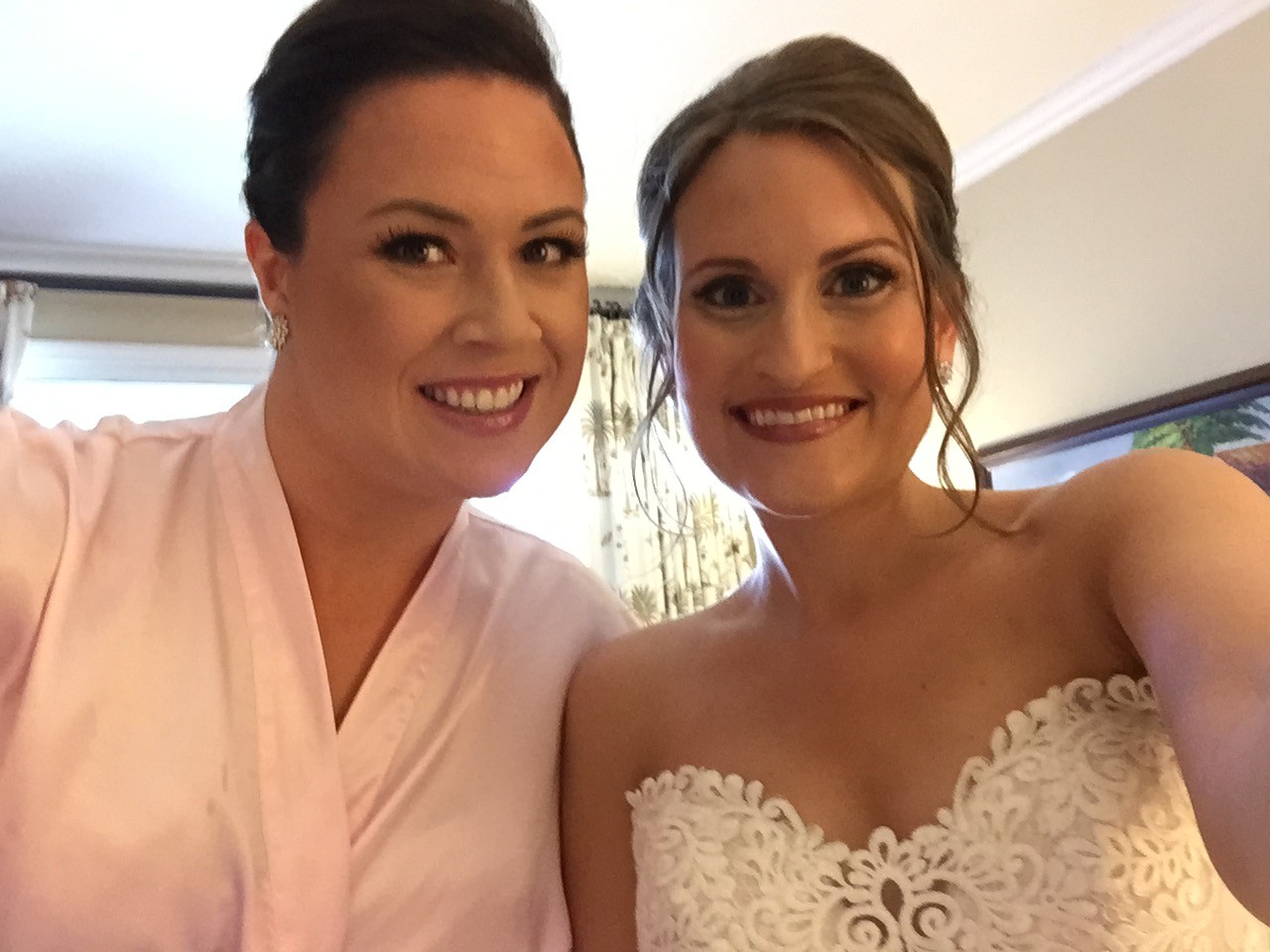 In the hotel room, last touches before we left for the church. My friend Taryn has been one of my best friends since we were 12!
In the limo, on our way to the church!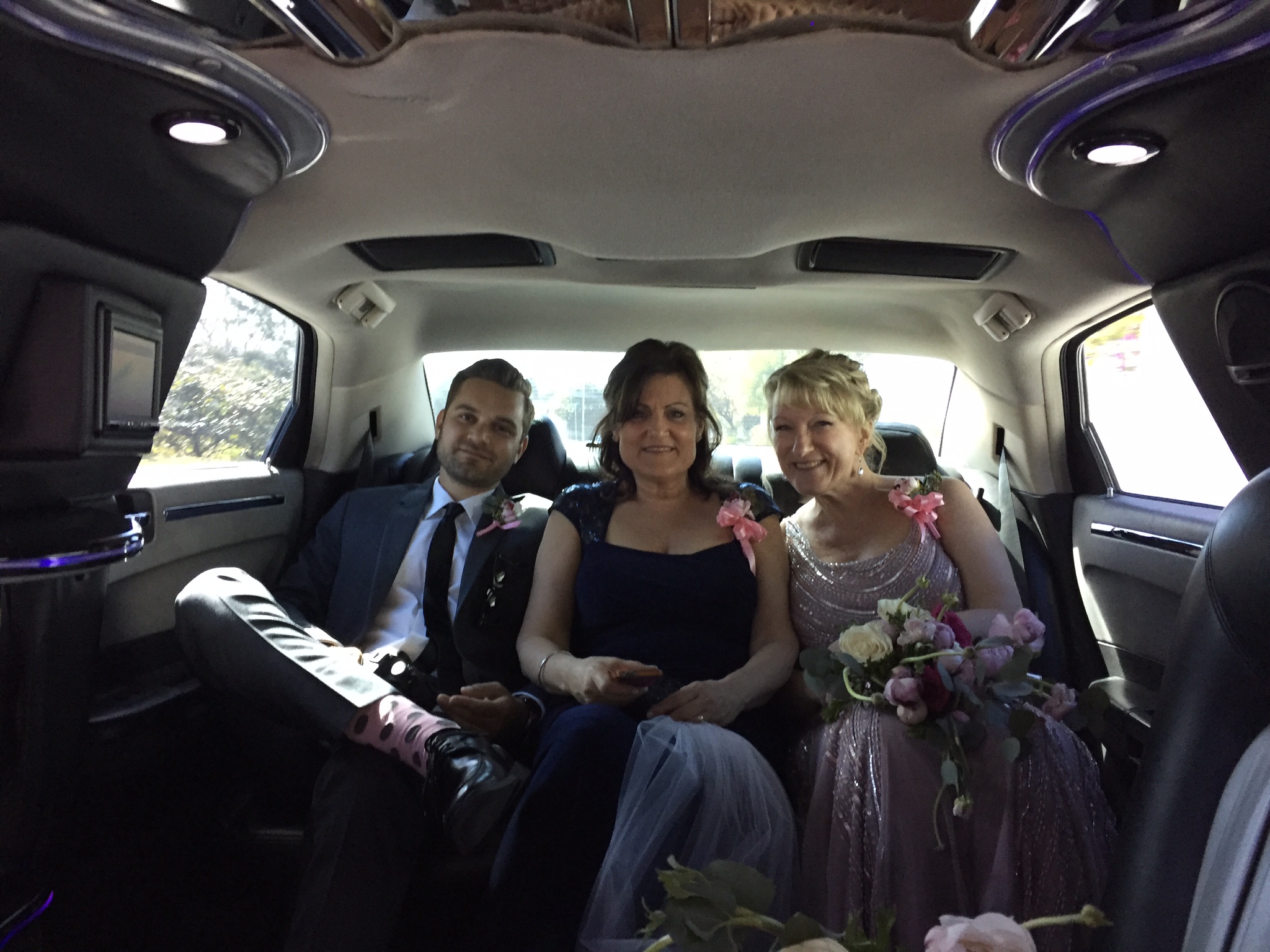 My brother George, my mom and mother-in-law on our way to the ceremony!
My dad and I anxiously waiting to walk down the isle. He will always be the first man I ever loved!
We had a traditional Greek Orthodox ceremony. Here we are wearing our crowns.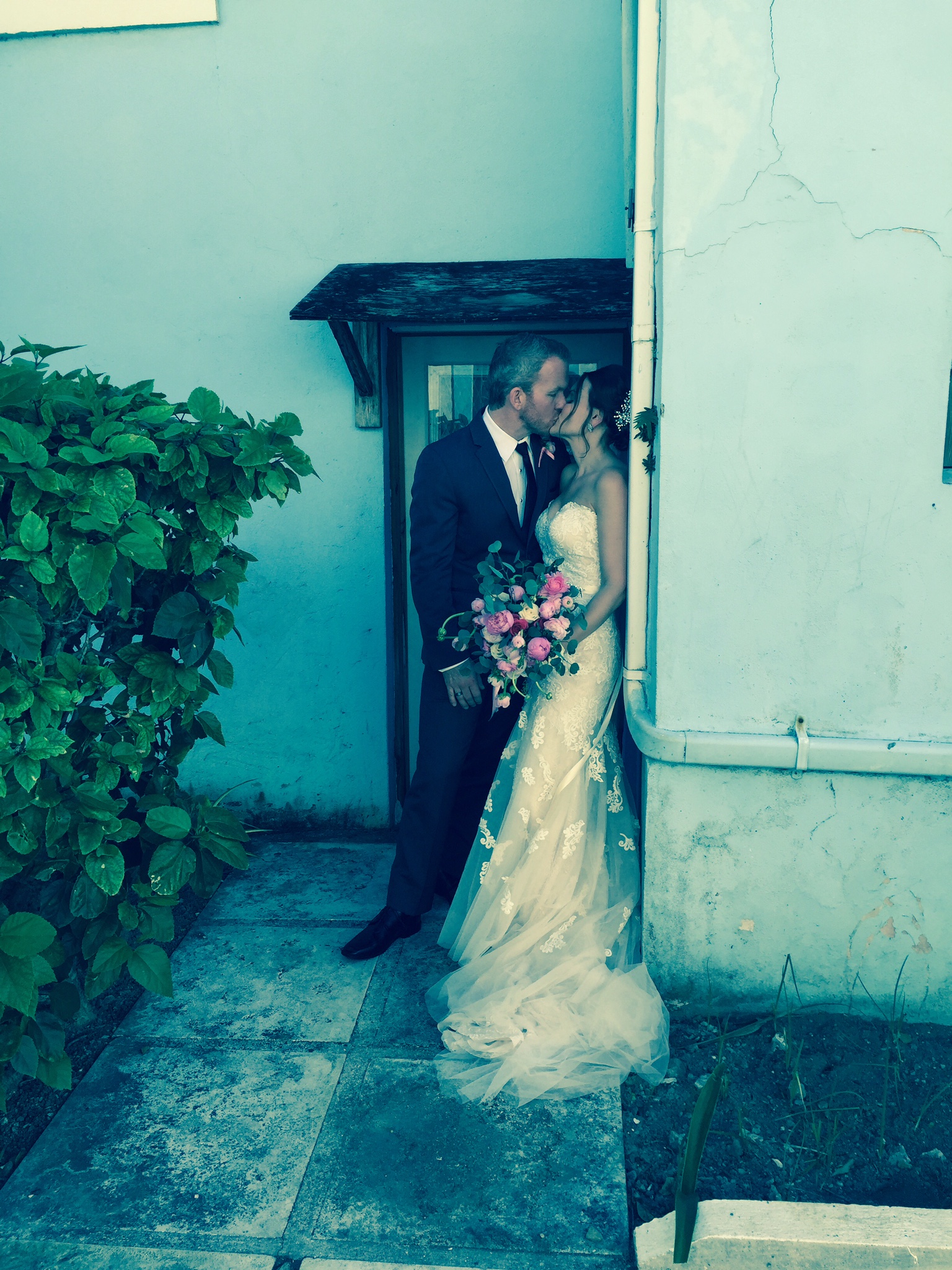 It's official!! 🙂
Group selfie on the bus back to the resort for the reception!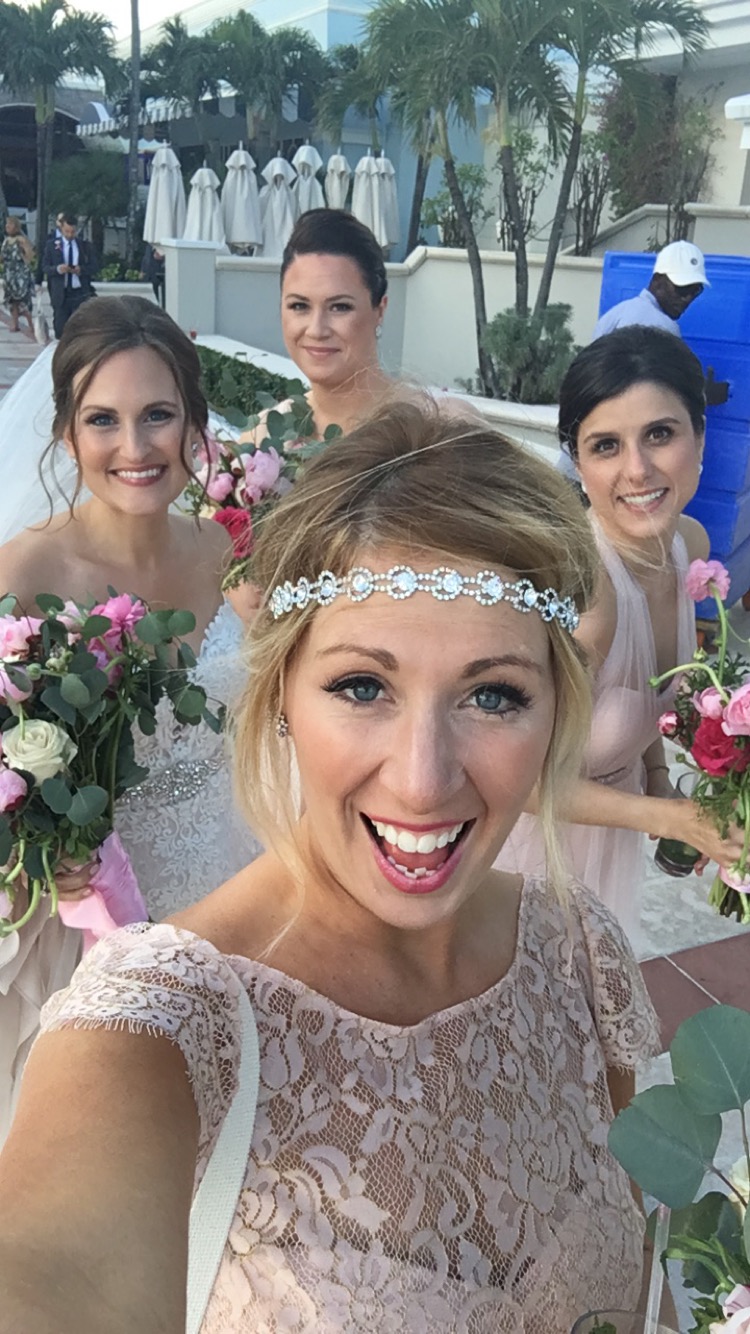 My beautiful bridesmaids and Maid of Honor!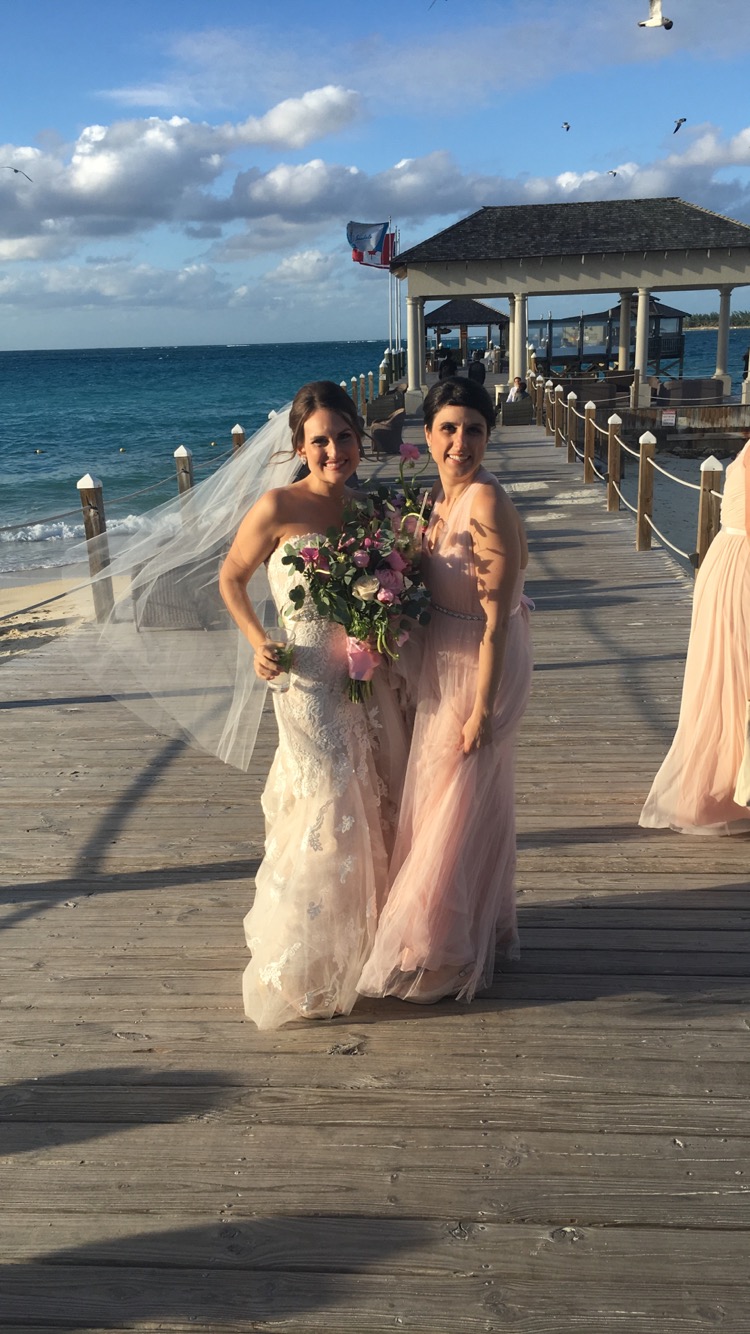 Me and my maid of honor, my cousin Cathy.
I love that someone captured this picture. You can see our photographer taking a picture from the front.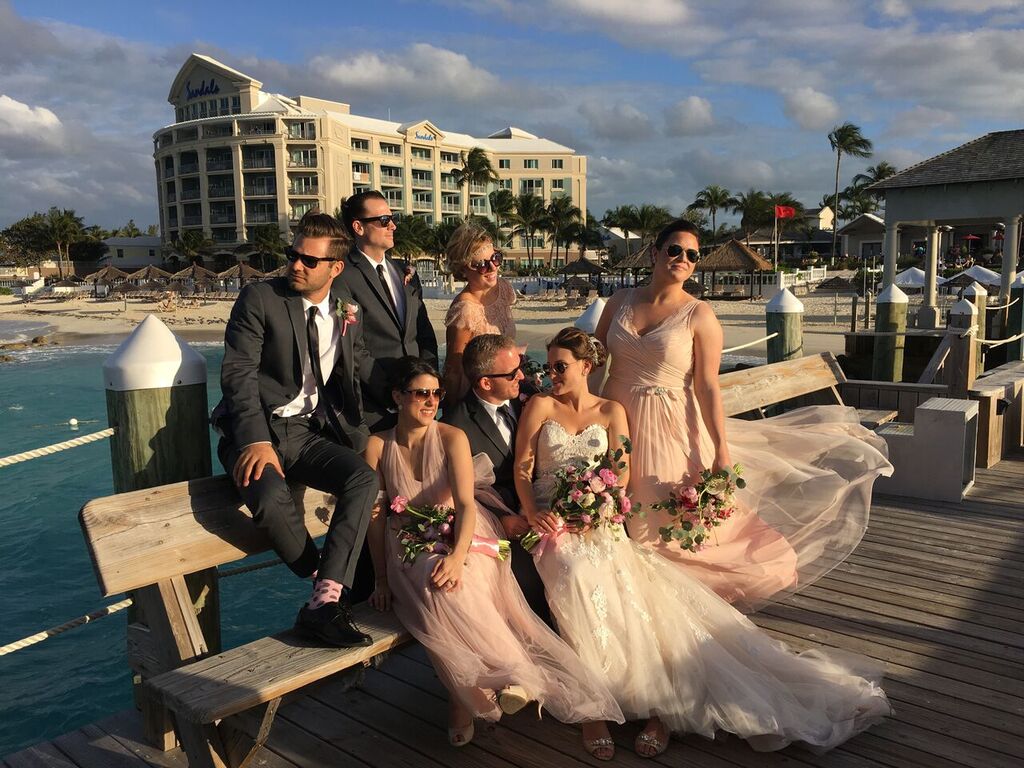 Here we all are!
Let the party begin!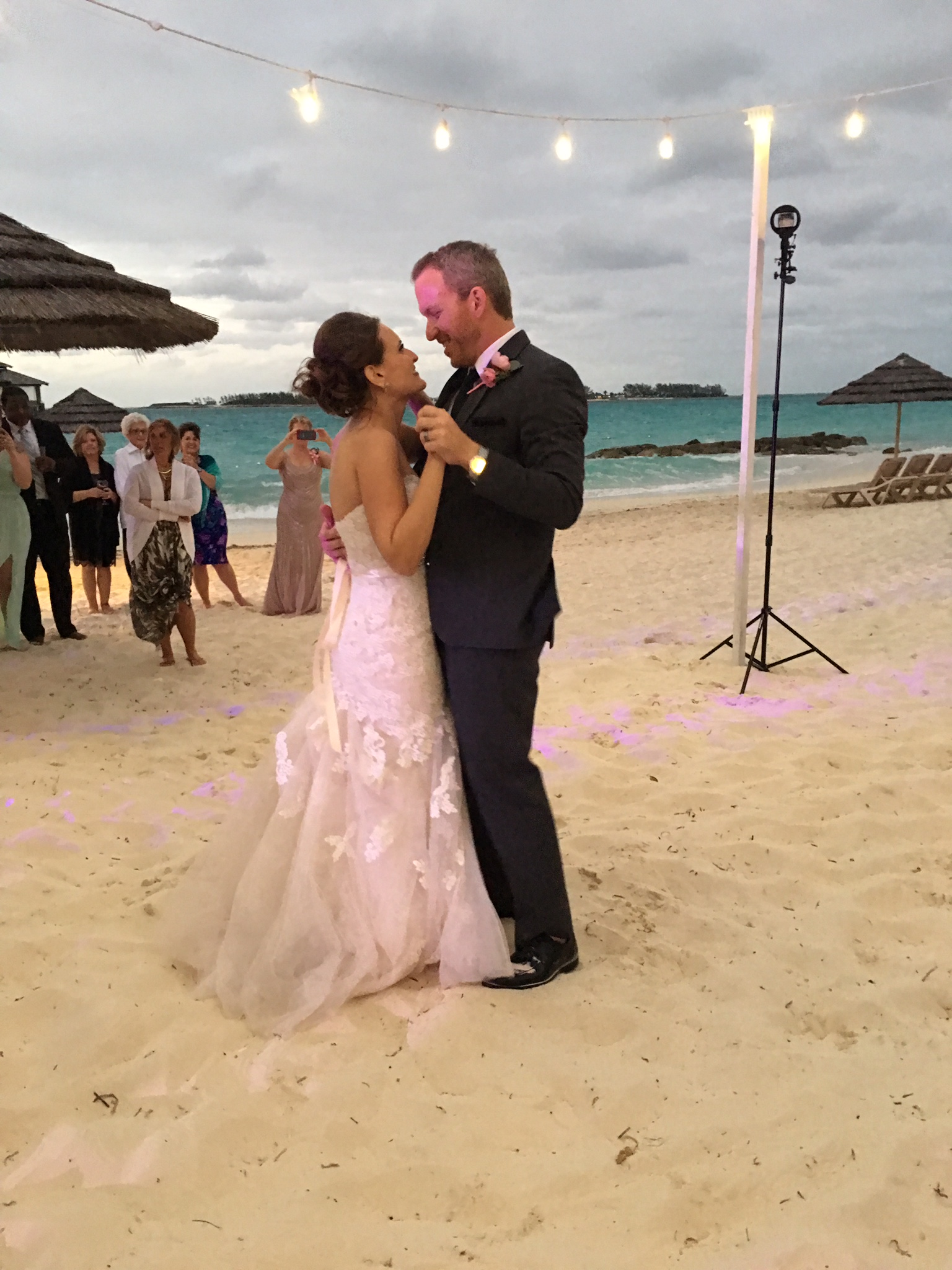 Our first dance 🙂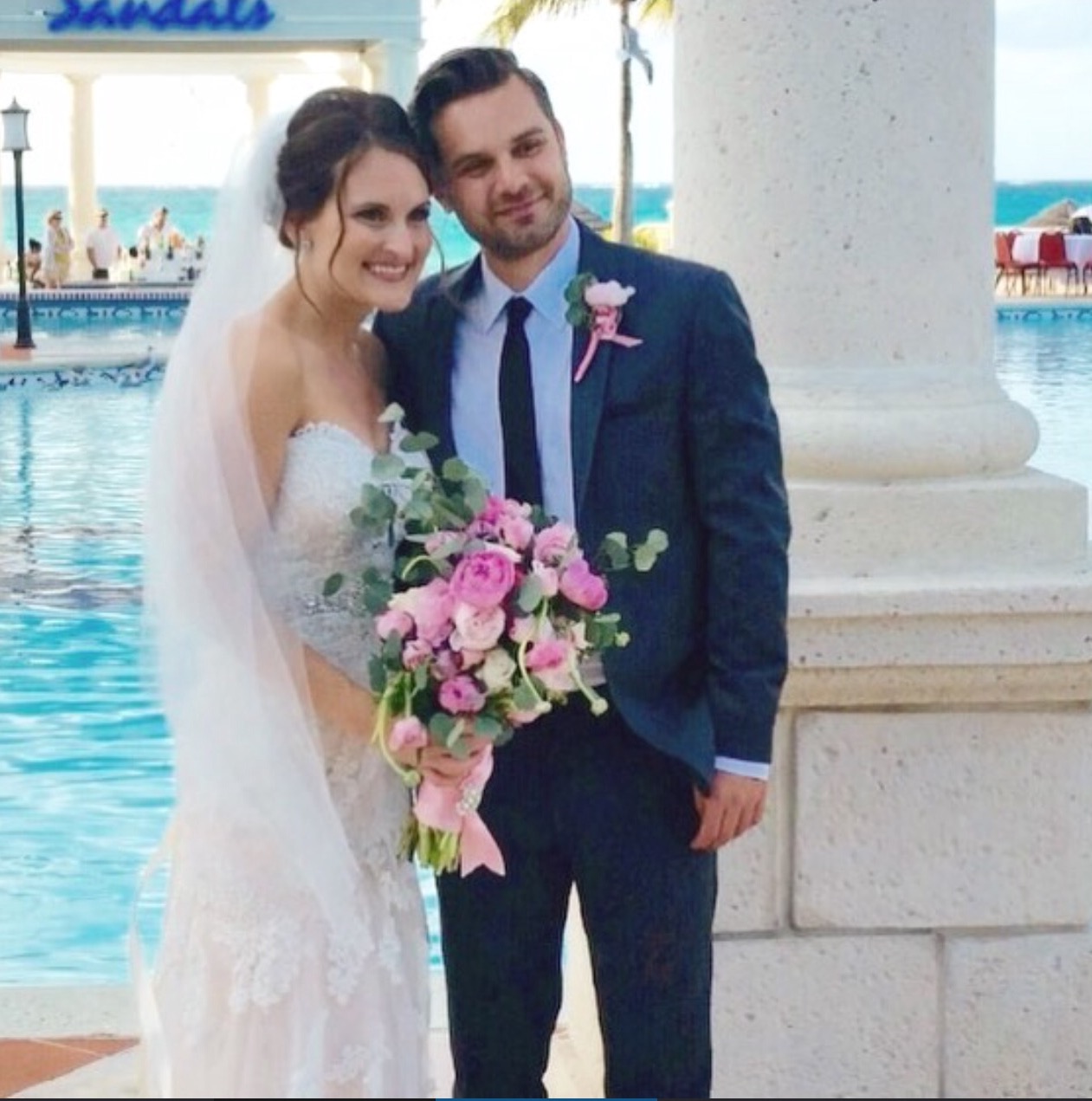 Me and my brother George.
She made all my dreams come true! I love my mom 🙂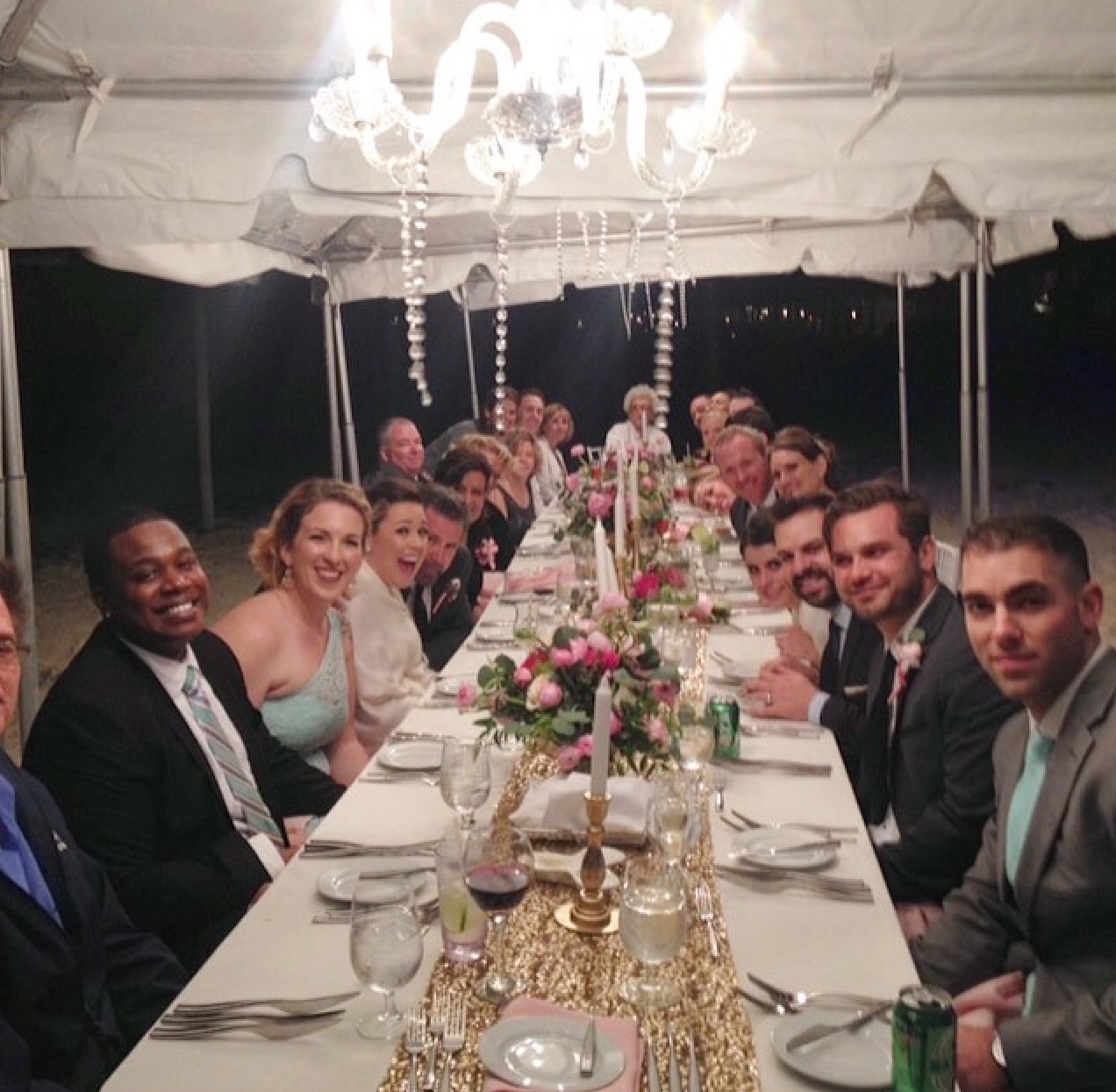 Partial group shot to give you an idea of the table! We had a long table on the sand under a tent with chandeliers. I brought the table runner and candles.
Best Trip Ever!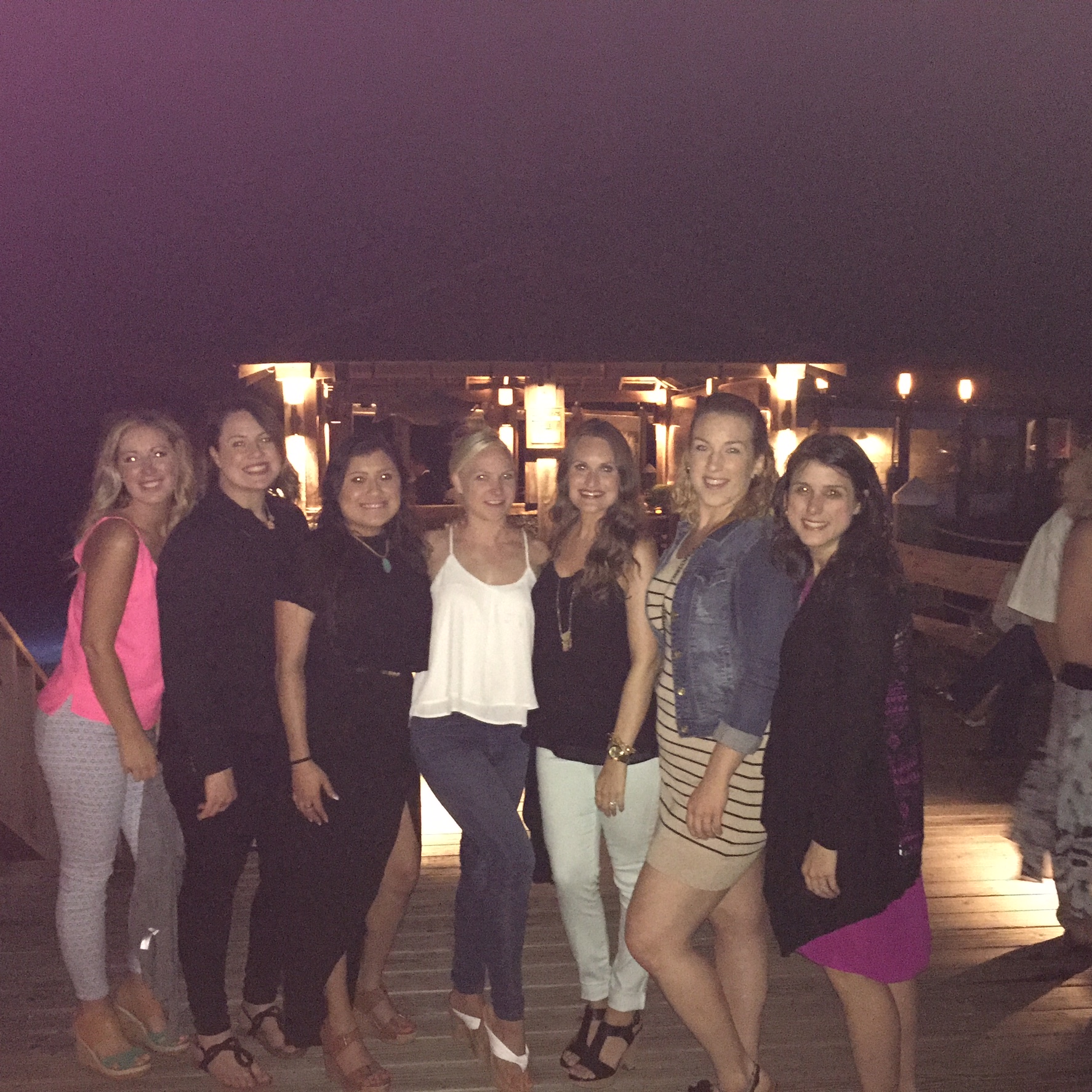 Some of the ladies that helped make our wedding week so memorable!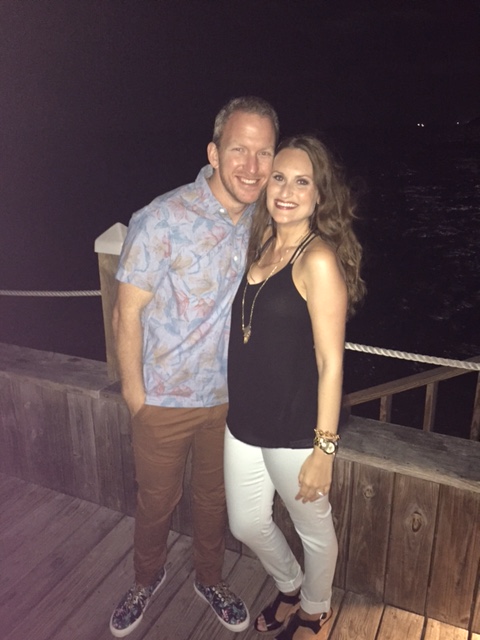 We couldn't have asked for a better wedding/week of celebrating!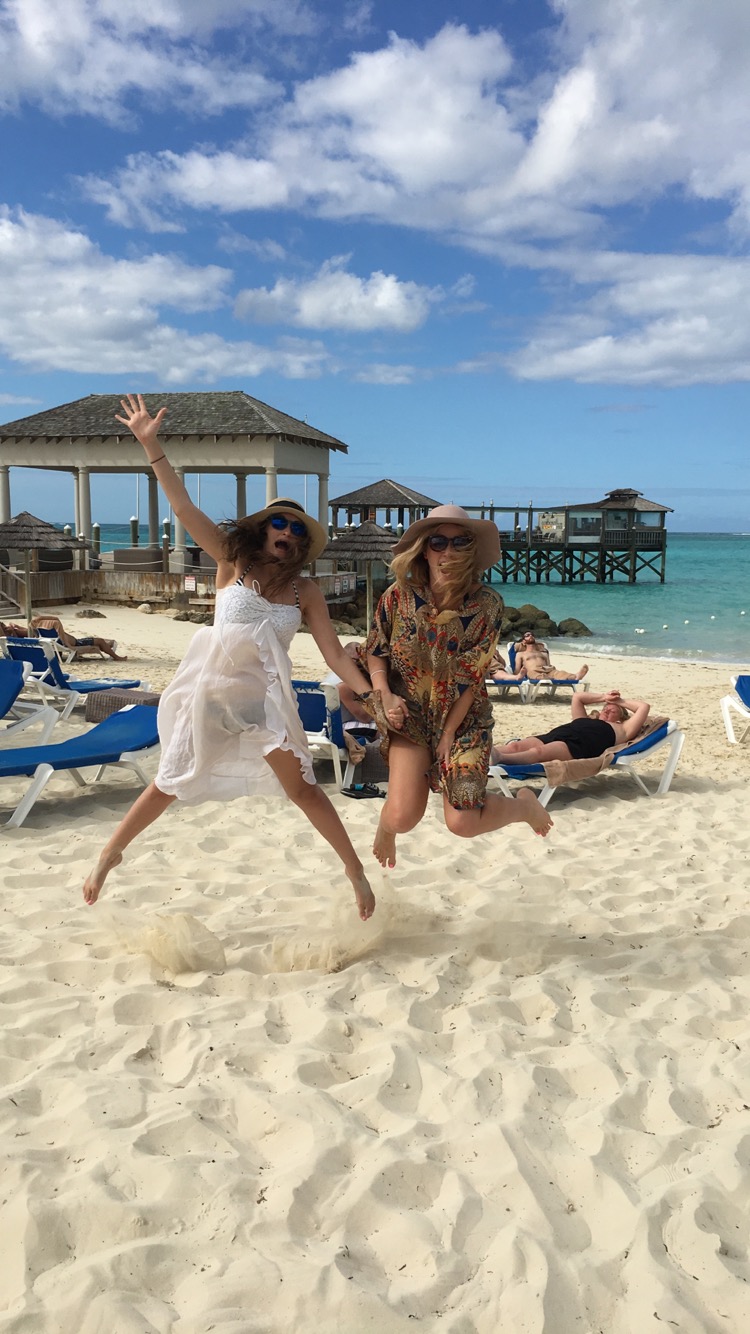 Until next time Bahamas…we will be back for you!
If you are looking for an amazing trip, but are worried about your dietary restrictions check out my thoughts on how Sandals Resorts can accommodate you!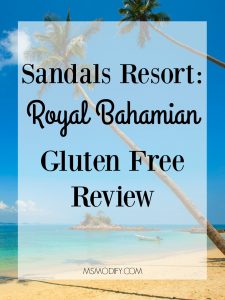 Click here to read my review!
Don't forget to stay connected with me on:
If you have any questions or want more info/advice on having a destination wedding… please ask! I'm beyond happy we chose to have one and learned so much about the process! Feel free to write in the comments, or email me at msmodifyblog@gmail.com
Today I'm linking here