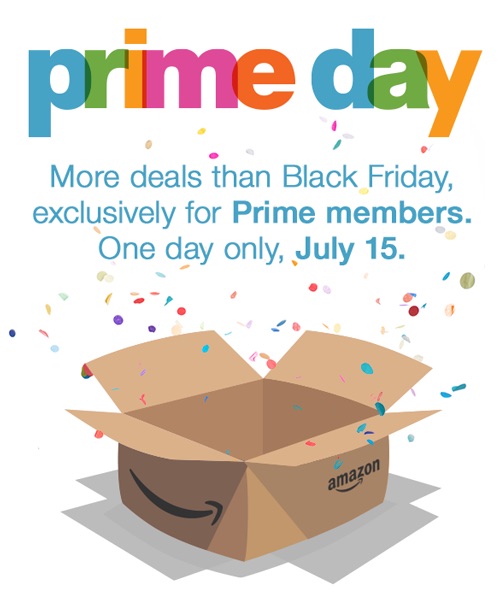 Happy Amazon Prime Day!! I'm sure you've heard all about this amazing day online, on the news, etc… but just in case you haven't… today is basically the biggest shopping day in Amazon history! To celebrate Amazon's 20th anniversary they are declaring July 15th as "Prime Day" and having the biggest sale of the year (yes, bigger than Black Friday and Cyber Monday!)!! In order to qualify for these deals you must be an Amazon Prime member. To become a member it costs $100 per year, but then you qualify for lots of great deals (free shipping, deals, etc). If you're not a member you can sign up for a 30 day free trial and that qualifies you to shop today and get the Prime Day deals! To sign up for Amazon Prime click here.
I was looking through the preview of Prime Day sale items and decided I would share my favorite kitchen items with you.
My Favorite Kitchen Appliances/Accessories: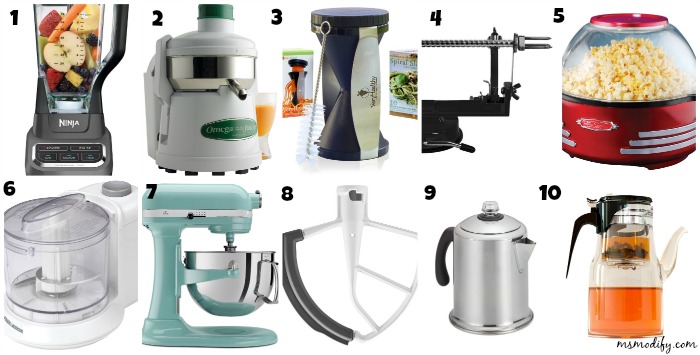 1. Ninja Blender
2. Juicer
3. Spiral Slicer (Vegetable Noodle Maker)
4. Apple Peeler Corer Slicer
5.Popcorn Maker
6. Electric Chopper
7. Stand Mixer
8. Mixer Edge Beater
9. Coffee Percolator
10. Tea Maker with Infuser
My Favorite Kitchen Essentials for People with Celiac:

1. Glass Canisters– These are helpful to separate gluten free items (flour, etc)
2. Chalkboard Labels– You can easily identify your canisters as "gf" with these
3. Cutting Board Set– It's so important to have dedicated gf cutting boards. I like how you can use a specific color for gf
4. Stainless Steel Toaster– You must use a dedicated gf toaster to avoid cross-contamination
5.Color a Bag Lunchbox – It's hard for kids to have to be different and pack a lunch everywhere. I love these fun lunchboxes that they can color!
6. Lunch Box Set (microwavable, Leak Proof, Freezer & Dishwasher Safe)– Great to bring your gf meal with you and you can heat it safely.
7. Leak Proof Lunchbox Containers– Helpful to pack meals on the go.
8. Microwave Soup Mug– You can bring gf soup with you and heat it up.
9. Salad-to-go Lunch Set– I love this to pack meals.
10. Salad-to-go Server/Shaker– I really love this to mix salads!
Random Kitchen Favorites: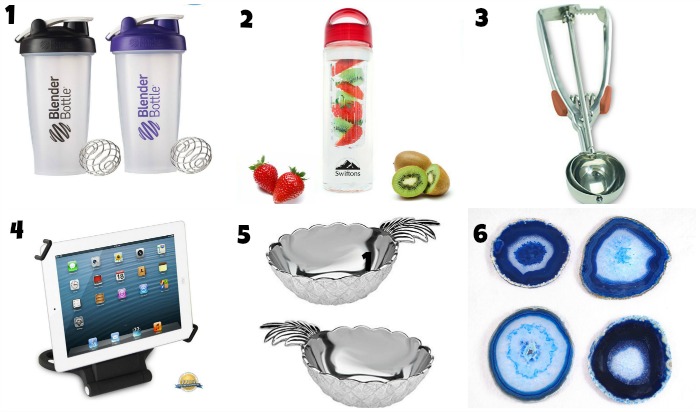 1. Blender Bottle with Wire Shaker
2. Infused Water Bottle 
3. Cookie Dropper
4. iPad Stand
5.Pineapple Dipping Bowls
6. Blue Agate Coasters
There you have it, some of my favorite picks from Amazon Prime Day! Happy Shopping!! 🙂