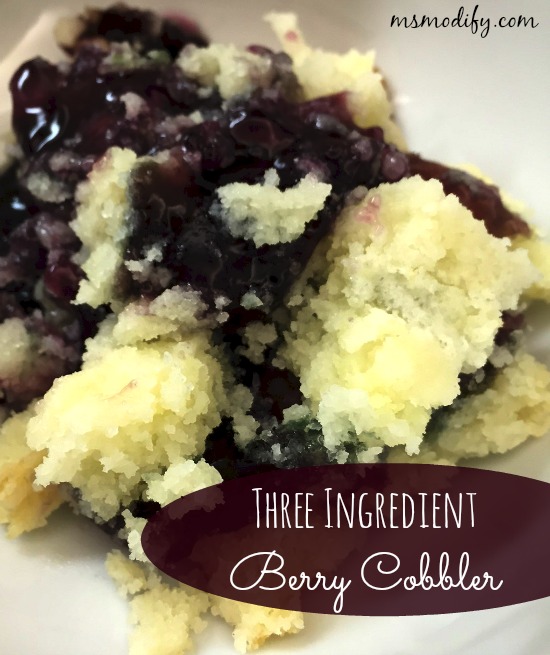 I know I've said this before… but this time I mean it. This is literally the easiest dessert I have ever made. Seriously! You can prep this in less than five mins, place it in the oven and then you have a delicious dessert!
This is perfect to make when you have people over because you can either make it ahead of time, or make it when they are there since it is so simple!
Ingredients:
1 (21 oz) can of boysenberry (or any other type of berry mix you like) pie filling (Comstock is gf)
1 gluten free yellow cake mix (I use Betty Crocker)
1 stick butter, melted
*I have seen similar recipes that use two cans of pie filling. I prefer one can, but if you like lots of filling go for two!
Instructions:
Preheat oven to 350 degrees. Grease a 9×13 baking pan.
Evenly spread your pie filling on the bottom of the pan. Next, pour your dry cake mix all over pie filling (do not mix together, just let it cover pie filling). Drizzle melted butter evenly over everything.
Bake uncovered for 55-60 minutes.
Serve warm. This is great with a scoop of ice cream!
Enjoy!